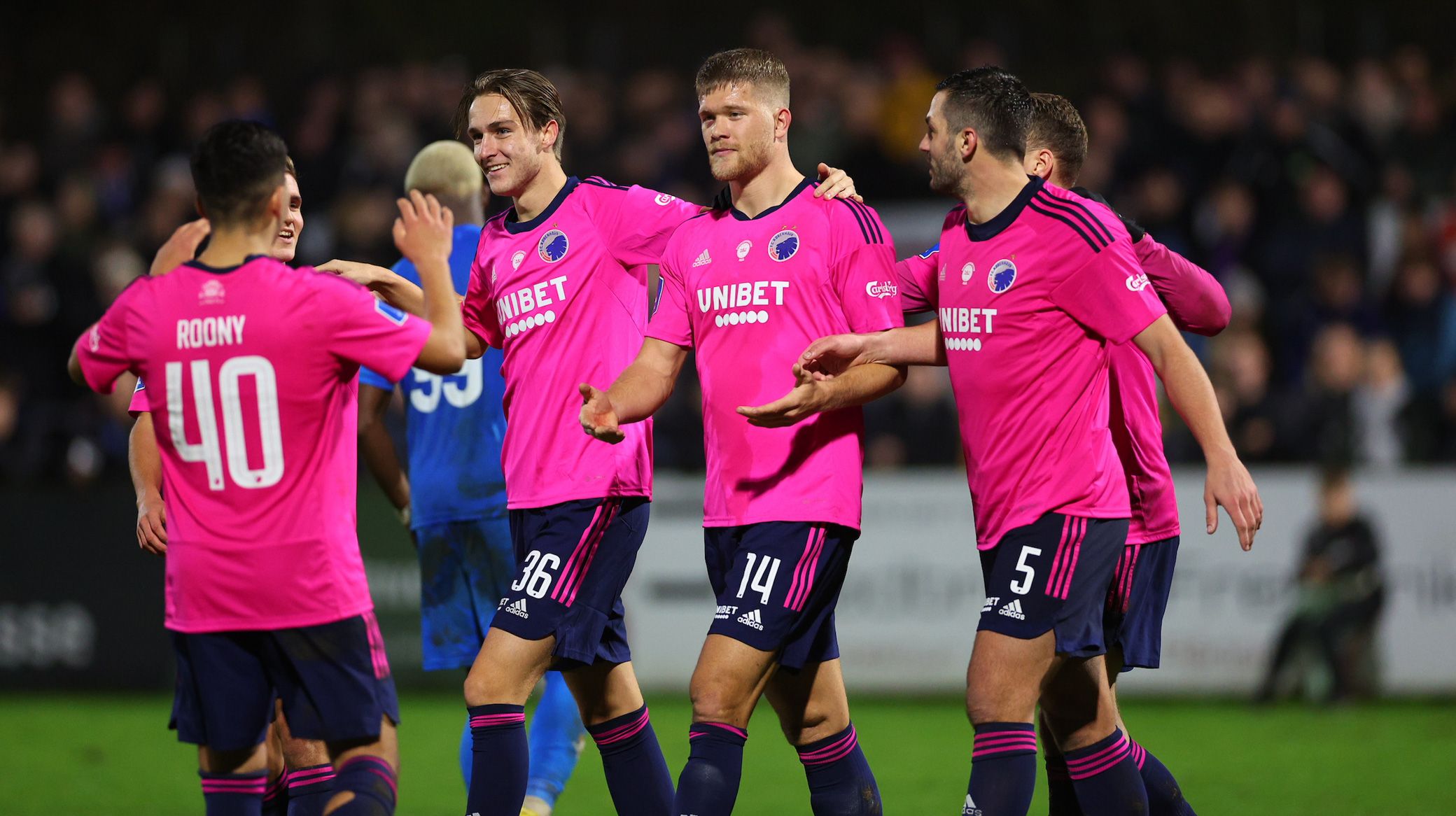 Allan Høgholm
Neestrup happy to progress in Danish Cup
10/11 2022 09:04
Jacob Neestrup says the objective of getting through to the Danish Cup quarter-finals was fulfilled on Wednesday, even if his F.C. Copenhagen side needed extra time to get past a resilient Thisted FC.
Andreas Cornelius turned the game with two goals in the final 30 minutes, after the hosts had cancelled out Orri Óskarsson's opener in regular time.
Before the game Neestrup said all he wanted was to progress. And afterwards he admits playing an extra half-hour wasn't much of a problem.
 
"I would rather progress after 120 minutes than be out after 90," says Neestrup.
"But we started the game too badly and before the break we did not reach the level we expect from ourselves. We did not play at all with the intensity and collective approach that we have done in recent games.
 
"Even though we went ahead with Orri's goal, we gave Thisted a feeling that they could achieve something tonight, and that is dangerous in these games. We were far too sloppy defensively, so much so they almost had more chances than our opponents in the Superliga. After they equalised, with a bit of luck they could also have gone ahead but Kamil made some good saves.
 
"We improved after the break and created plenty of chances to settle it after 90 minutes, but as it was still 1-1 towards the end, we decided not to go all-in. With all due respect to Thisted, who really deserve praise for their efforts today, half an hour more against a team from the third tier will always nudge in our favour, which is what happened today.
 
"I'm also not nervous about how the extra half hour will affect us on Sunday in Aarhus, because we had the ball almost the whole time and that way we didn't have to work so hard physically. And the last time we played 120 minutes in Hobro, we went out there and delivered an excellent performance against Midtjylland three days later."