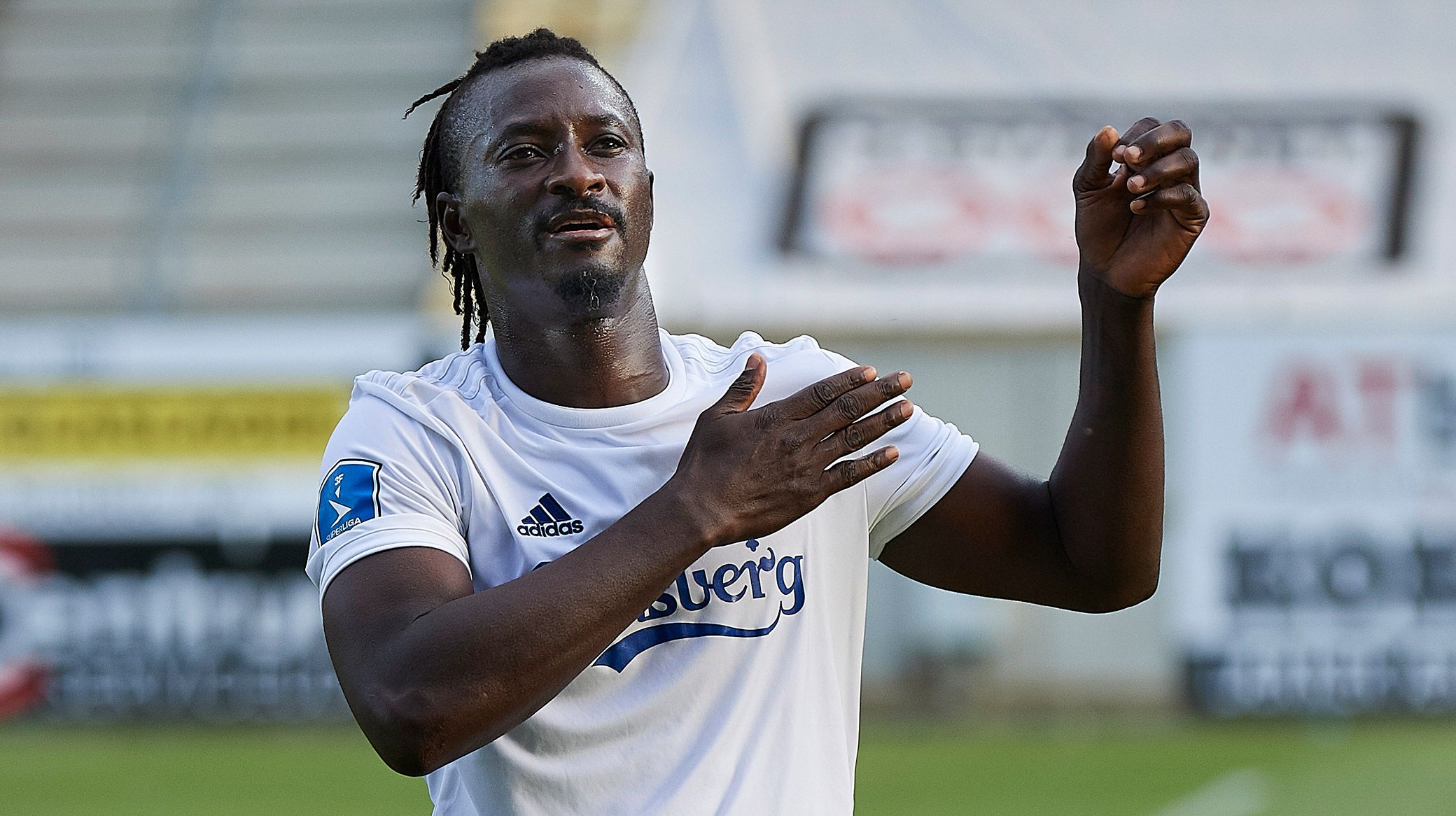 Lars Rønbøg, Getty Images
N'Doye reaches 200 appearances
31/07 2019 09:40
Dame N'Doye made his 200th appearance for FC Copenhagen on Saturday night against AC Horsens.
It is a feat only 19 other players have achieved.
And N'Doye admits he wasn't thinking of the mark when he took to the pitch.
A sign that you've done well
"It was really just a game like every other one, and it wasn't something I thought about beforehand," N'Doye said.
"But of course it does matter, because we play football to play as many matches as possible. And that's a sign that you've done well in your club when you play so many matches."
N'Doye has looked sharp in pre-season and the first four games this term. He returned to training on Tuesday after a few days off following the Horsens victory.
"Yes, I feel fit and strong at the moment, but as always, I'm just trying to work hard and do my best to help the team, and fortunately we got off to a good start with four wins," he said.
Everyone deserves to play
"But now we have to get the job done against The New Saints. Maybe there are some others who will get the chance to show up, because we have a strong squad and we are a strong team where everyone deserves to play.
"In any case, I believe it will be a good match. It was difficult over in the UK because the pitch was very bad and we unfortunately also suffered a few injuries, but at home I am sure we can better show our own game to the fans."
Match #50 in Europe
In the first match against The New Saints, N'Doye also became the sixth FCK player to achieve 50 European appearances for the club.
Pierre Bengtsson has 54 European appearances from 221 matches in total. But the pair have a long way to record holder William Kvist with 425 matches in total and 90 European appearances.