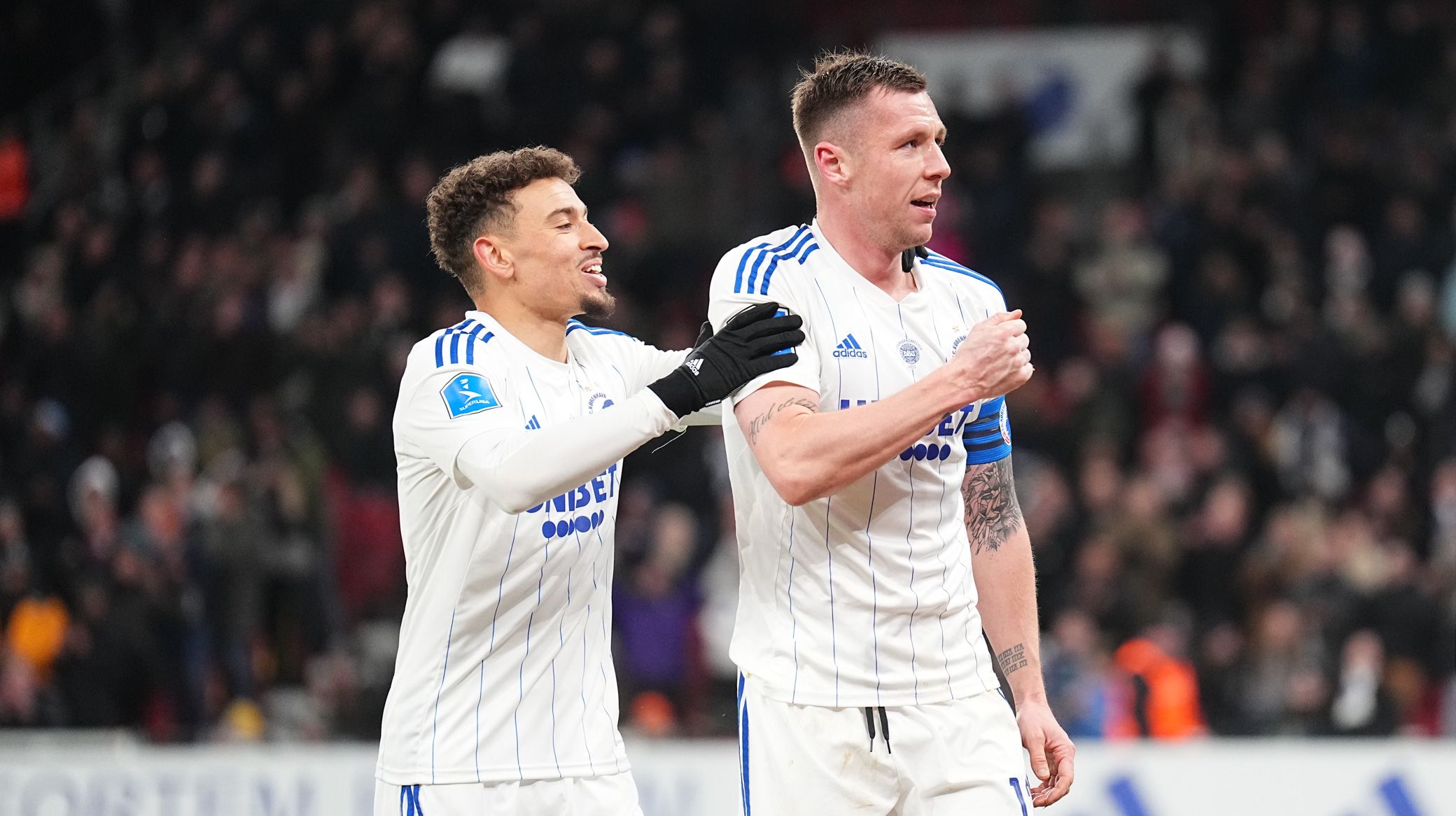 Lars Rønbøg, Getty Images
Lerager: We're ready for the Championship Round
27/03 2023 10:31
F.C. Copenhagen midfielder Lukas Lerager says the squad is ready to deliver over the final 10 games of the Danish Superliga season, in the spring's Championship Round.
The league has now been split in half, with the top six teams competing for the title over 10 game weeks.
The players will soon all be back from the international break and begin focusing on Sunday's home game with FC Nordsjælland in Parken.
And Lerager says he cannot wait to get out onto the field.
"We haven't spent much time looking at the order of the matches," says Lerager. "We know we have to face everyone twice and we're going to go out there to win all 10 games - regardless of who our opponent is or where we play.
"Right now it's good to have a little break, so that we're ready to give it full gas again after the internationals.
"One of our strengths is our ability to focus on the task in front of us. We have spent our energy looking at our own performances and matches, and we know that if we continue like this, our opponents will have to be really strong to beat us."
Huge support both away and at home
The team has already experienced massive support both home and away this spring, with an average 30,000 attendance in Parken. The club expects our final five league games to be popular with supporters – and Lerager says the fans' commitment is rubbing off on the players.
"We have said it many times, but that doesn't make it any less true. It's a unique support we get from our fans," says Lerager.
"They have been behind us regardless of whether it has been snowy in Horsens or sunny in Parken. It helps to make the experience even better for both fans and players, and we are looking forward to returning to Parken and playing again."
If you have not been to an FCK game before you can get your hands on tickets for upcoming games.
>> Buy F.C. Copenhagen tickets
Check out our How to Buy F.C. Copenhagen Tickets guide for more info