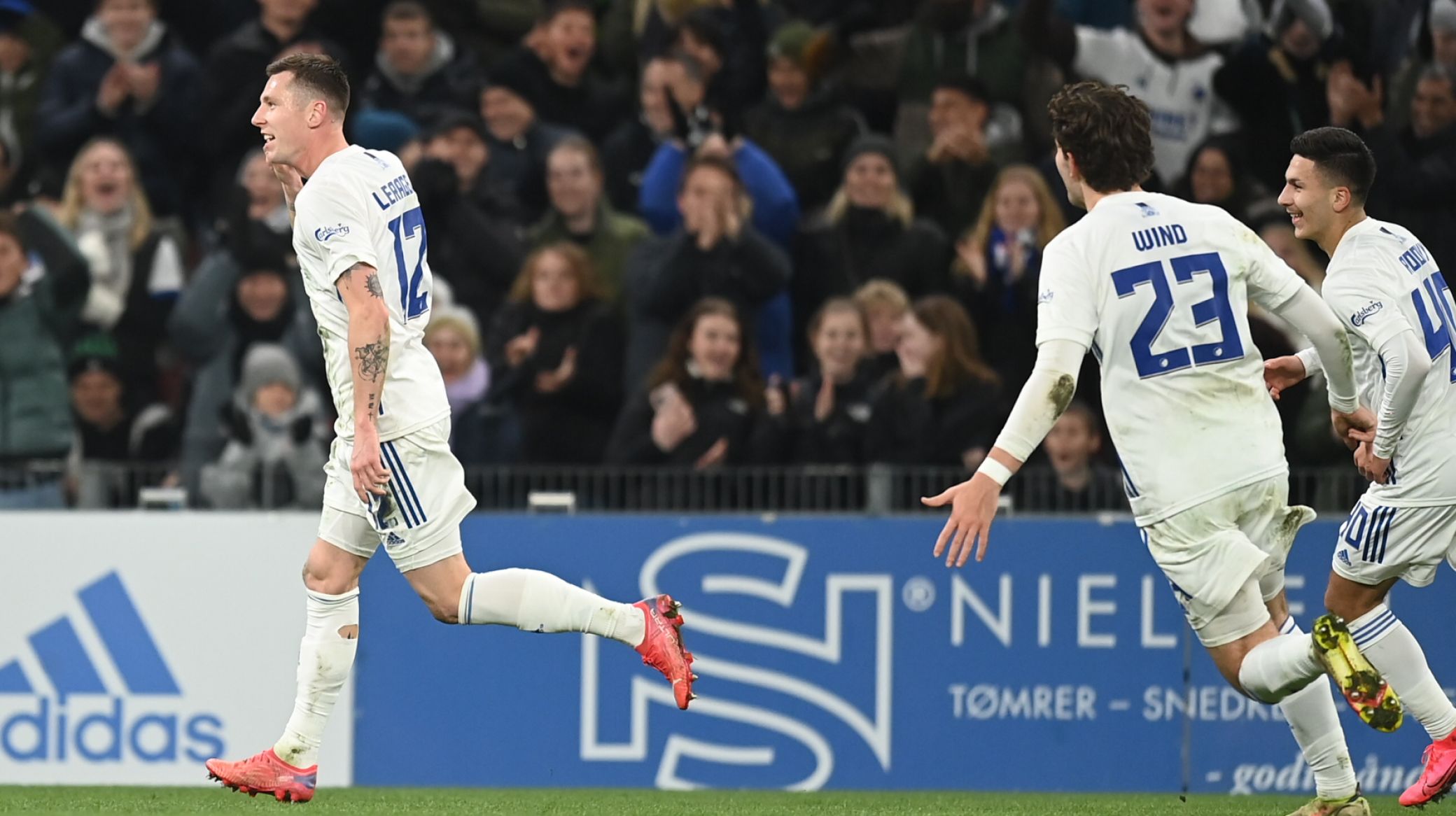 Jan Christensen, Getty Images
Lerager: We should have closed out the game
22/11 2021 09:48
F.C. Copenhagen goalscorer Lukas Lerager admits the players should have seen out their slender lead against AGF on Sunday, which was cancelled out in stoppage time.
FCK were on course for three points before Viktor Kristiansen was adjudged to have handled the ball in the penalty area.
Patrick Mortensen scored the subsequent penalty for the visitors to split the points in Parken.
"I am of course disappointed, because we matched them across the pitch throughout the match and were clearly the better team," said Lerager.
"We should have closed the match out much earlier, and we should have been smarter towards the end.
"About my own goal, I got into a lot of space when I moved forward and just hit it. It was great to see it go in, and in that way help the team."
FCK were able to welcome back Rasmus Falk from injury, with the playmaker making his entrance off the bench in the second half.
And the Dane expressed his delight at getting back on the field.
"From where I watched the match, I think we were doing well. We had the chances, but we unfortunately couldn't see it out.
"Victor is of course disappointed that he conceded the penalty at the very end, but these things happen in football - and we should have closed the match out before it happened.
"It was great to be back and I'm very happy with the support I got from our fans. As for my own top level, that will probably not return until after the Christmas break - but right now I am most happy for the fantastic support and welcome I received from the stands."
FCK forward Jonas Wind was able to welcome another Talent Department product into the first team, with 16-year-old Roony Bardghji making his debut on the wing.
"Big praise to Roony," said Wind. "It's impressive that a mere 16-year-old can come in and deliver such a good performance.
"I'm very sorry that we surrendered two points at the very end, in a match where we were involved heavily. We should have settle the game much sooner."