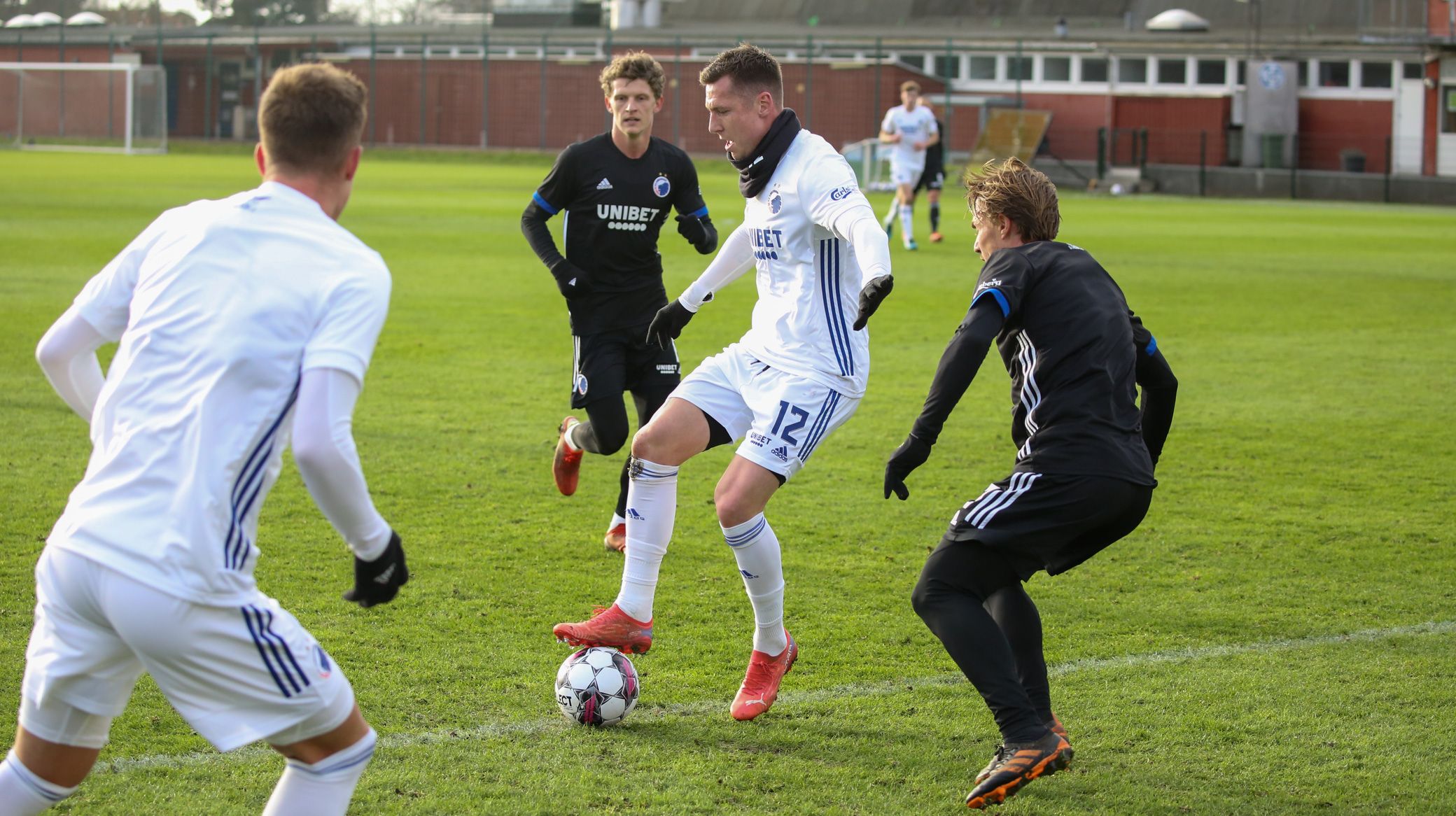 Torkil Fosdal, FCK.DK
Lerager scores in FCK vs FCK training game
14/01 2022 13:09
F.C. Copenhagen's first team were put through their paces on Thursday during an internal friendly between two groups, wearing either FCK's home or away shirts.
The 45-minute match on a full-size pitch gave the players a chance to catch head coach Jess Thorup's eye as preparations for the spring half of the Danish Superliga season continue.
A strong wind meant that conditions weren't totally ideal but Thorup believes he got what he needed from the encounter.
"We have only trained since Sunday, and some only started on Monday, so there is still a lot to work to do," said the boss.
"Now we've started match training and fortunately also escaped any injuries.
"The players have a day off on Friday before we train again on Saturday and Sunday, where I expect Peter Ankersen, Kevin Diks, Pep Biel and Hákon Haraldsson to train again."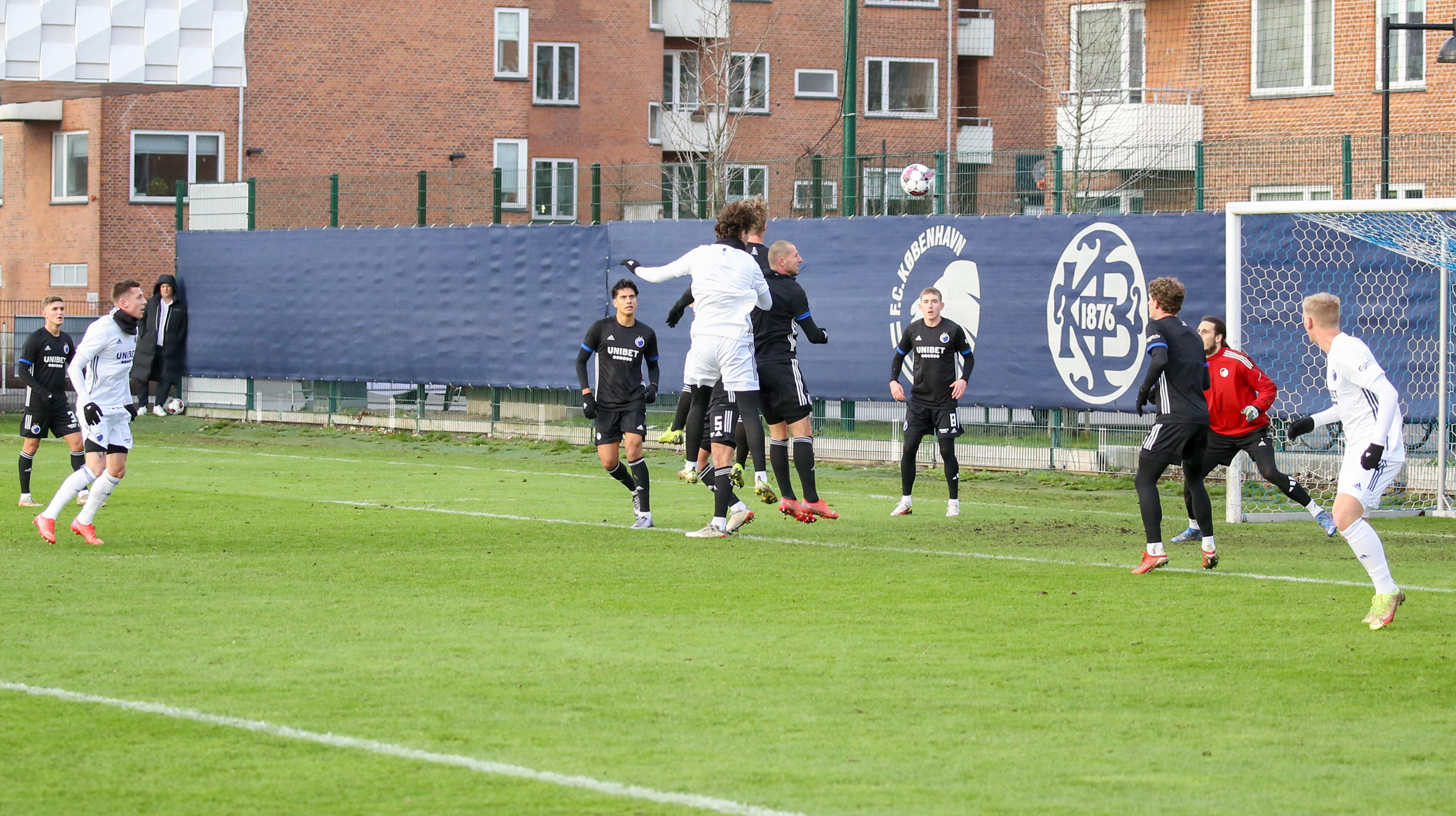 The 'white team' wearing FCK's home shirts won the game 1-0 thanks to Lukas Lerager's 14th-minute tap in, after Jonas Wind had headed a corner onto the crossbar.
Teams
White (home shirts)
Starting XI: Kalle Johnsson - Bryan Oviedo, Mattias Jakobsen, Ethan Amundsen-Day, Victor Kristiansen - Andri Baldursson, Rasmus Falk, Lukas Lerager, William Bøving - Jonas Wind, Orri Óskarsson
Subs: Emil Højlund (for Baldursson)
Black (away shirts)
Starting XI: Kamil Grabara - Elias Jelert, Marko Stamenic, David Khocholava, Pierre Bengtsson - Roony Bardghji, Jens Stage, Isak Jóhannesson, Daniel Haarbo - Kamil Wilczek, Rasmus Højlund