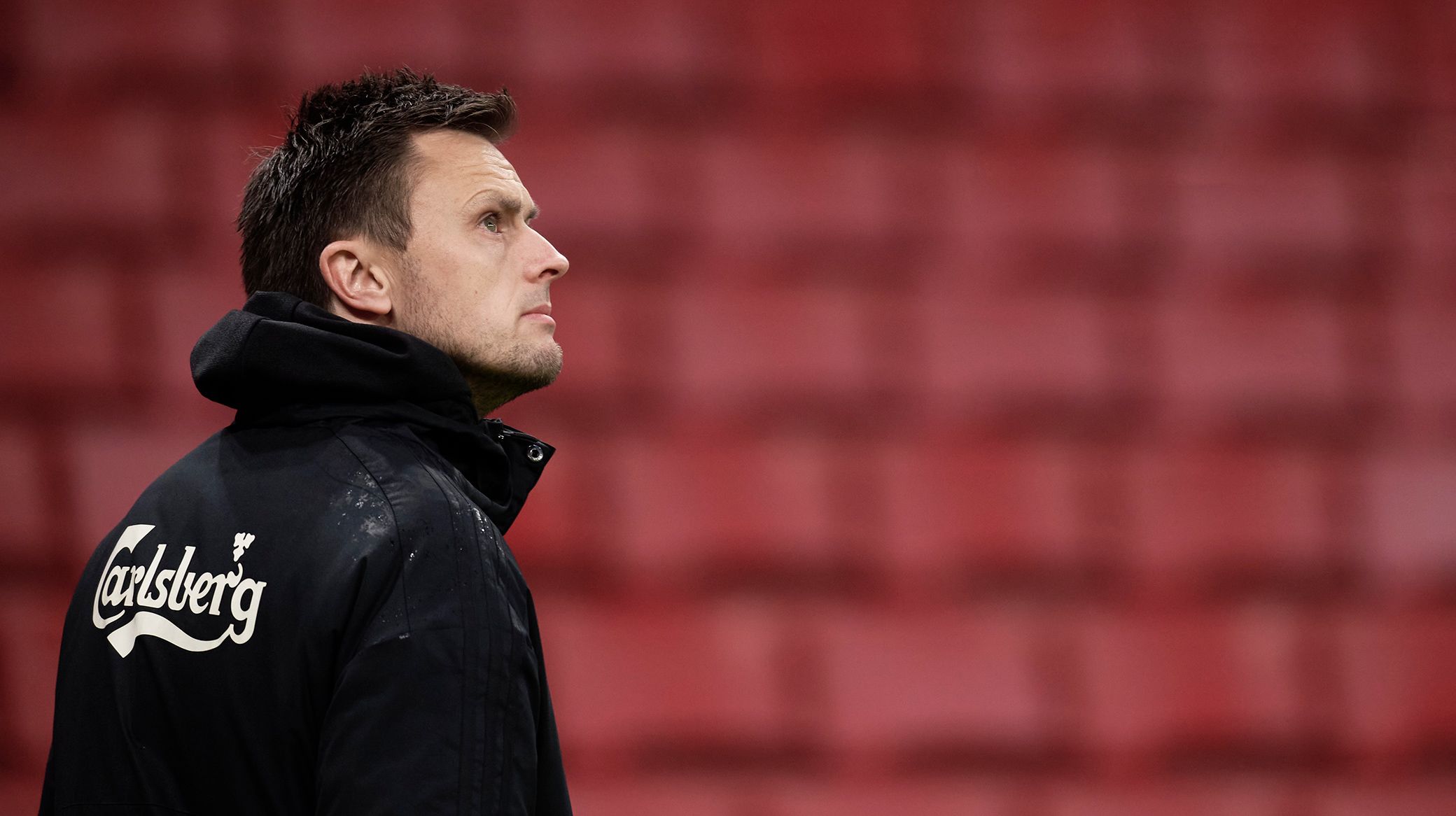 Jan Christensen, Getty Images
Kvist: We know we're beginning a great challenge
21/10 2020 10:25
Following a hectic week with the farewell of Ståle Solbakken and Sunday's 2-1 defeat to AaB in the 3F Superliga, William Kvist is taking stock of the changes at F.C. Copenhagen.
The team had the day off on Tuesday to recover from the weekend before preparing for the upcoming trip to AGF on Sunday.
And temporary sporting director Kvist has his eyes set on the future.
"It has of course been a hectic time for many of us, and we had of course hoped for a better result on Sunday," Kvist said.
"However, I think we have landed on our feet, and we have talked well about what further work needs to be done. The group really stands together, and everyone is aware that things do not appear by themselves, but only through hard work and unity.
"It has been good to experience that the players keep their heads high, because it is not easy to be an FCK player when the results are as they have been. We are embarking on a major challenge where we need to reverse this long downward curve to get back to the F.C. Copenhagen we know the pitch, with a dominant and strong outlook.
"The stats and the performances have given us a clear message over a long period of time. The points average in the Superliga in 2020 is familiar to many, but we also look back on three seasons that have only produced one title. That frequency must increase, and overall the points average over the last three seasons is not as it should be at FCK.
"Over a relatively long period we have lost a disproportionate number of home games and won far too rarely away.
Change was needed
"Therefore, as an ambitious management, it was necessary and responsible to act, even though it would have been easier not to and just keep hoping for an improvement. The board was well aware that it would leave a void in the short-run and create great stir among fans and media. But it also says a bit about the necessity of where we are, and that the time was now to seek new energy and new inspiration.
"(This isn't) to create a short-term boom, but to return as the dominant team in Denmark and the Nordic countries in a way that is long-lasting.
"Our ambition is still to win the championship every year and play with the best in the world in European group games and preferably the Champions League. A club like FCK must have that as an ambition, and we think that is also realistic.
"We think we have an enormously strong squad of players, and I think that most can see much more quality and potential in those players than we have managed to channel into the matches over a period of time. That quality and potential is now our challenge to release in matches, and when it succeeds, the points will also come."
Search for new head coach
Kvist also discussed the latest in FCK's search for a new head coach, with Hjalte Bo Nørregaard currently taking temporary charge of the first team.
"We have not set a deadline for a new coach or a new sporting setup, but we are in full swing with the work and are very confident about it," he said.
"Of course, we have had a good list of candidates to work from, but a club like FCK also receives many interesting inquiries when something like this happens, as it is a very attractive job. We will not rush, because it is more important to strike true than to strike fast."
Next up for FCK is a trip to AGF on Sunday for a 6pm kick off.