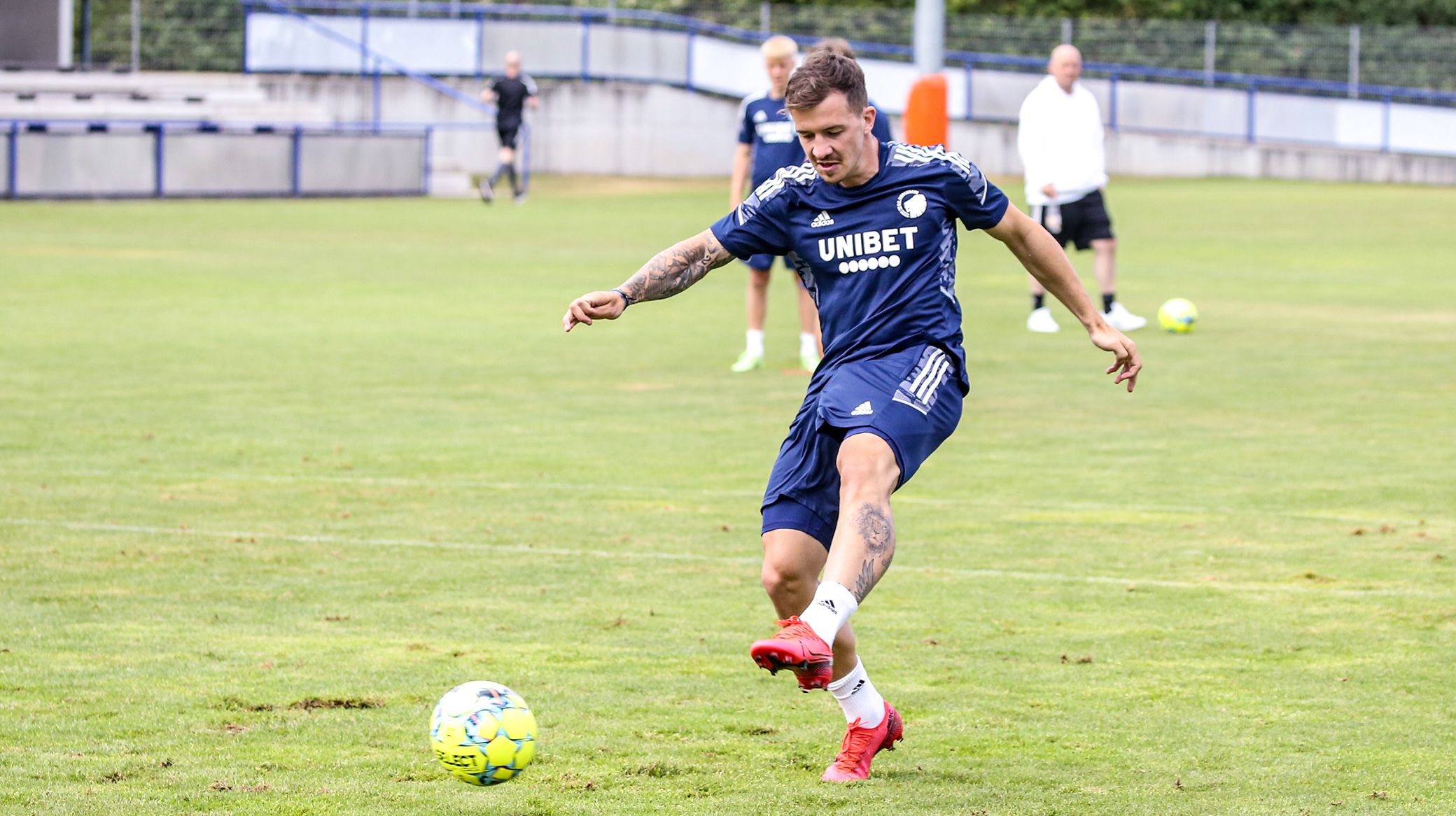 Torkil Fosdal, FCK.DK
Karlo Bartolec joins NK Osijek
02/08 2021 16:00
F.C. Copenhagen have sold Karlo Bartolec to Croatian side NK Osijek. Bartolec leaves Copenhagen having played 60 games for the Lions.
The full-back joined FCK from FC Nordsjælland in the summer of 2019 and will now head to his home country.
"Karlo is a solid defender, but the competition in that position is very tough with us, where both Peter Ankersen and Kevin Diks are also in the squad and promising young players are on their way from the Talent Department. Therefore, it makes good sense for all parties that we send him on," said Peter Christiansen.
"He has been extremely professional every day in training and delivered at a high level when needed in our matches, but he is too good a player to play as little as he has with us.
"Now he can return home to Croatia and become a significant player there, while we have got a good financial solution. We wish him good luck in the future."
 
Bartolec himself spoke to FCK.dk about his move back to Croatia.
"I have played for the biggest club in Denmark with some fantastic teammates," he said.
"It has given me great experiences and developed me as a player and person. Now I need to play a lot more, so I look forward to heading back to Croatia and to a good club like Osijek with my family."
Everyone at FCK thanks Karlo for his efforts for the club and wishes him all the best in the future.