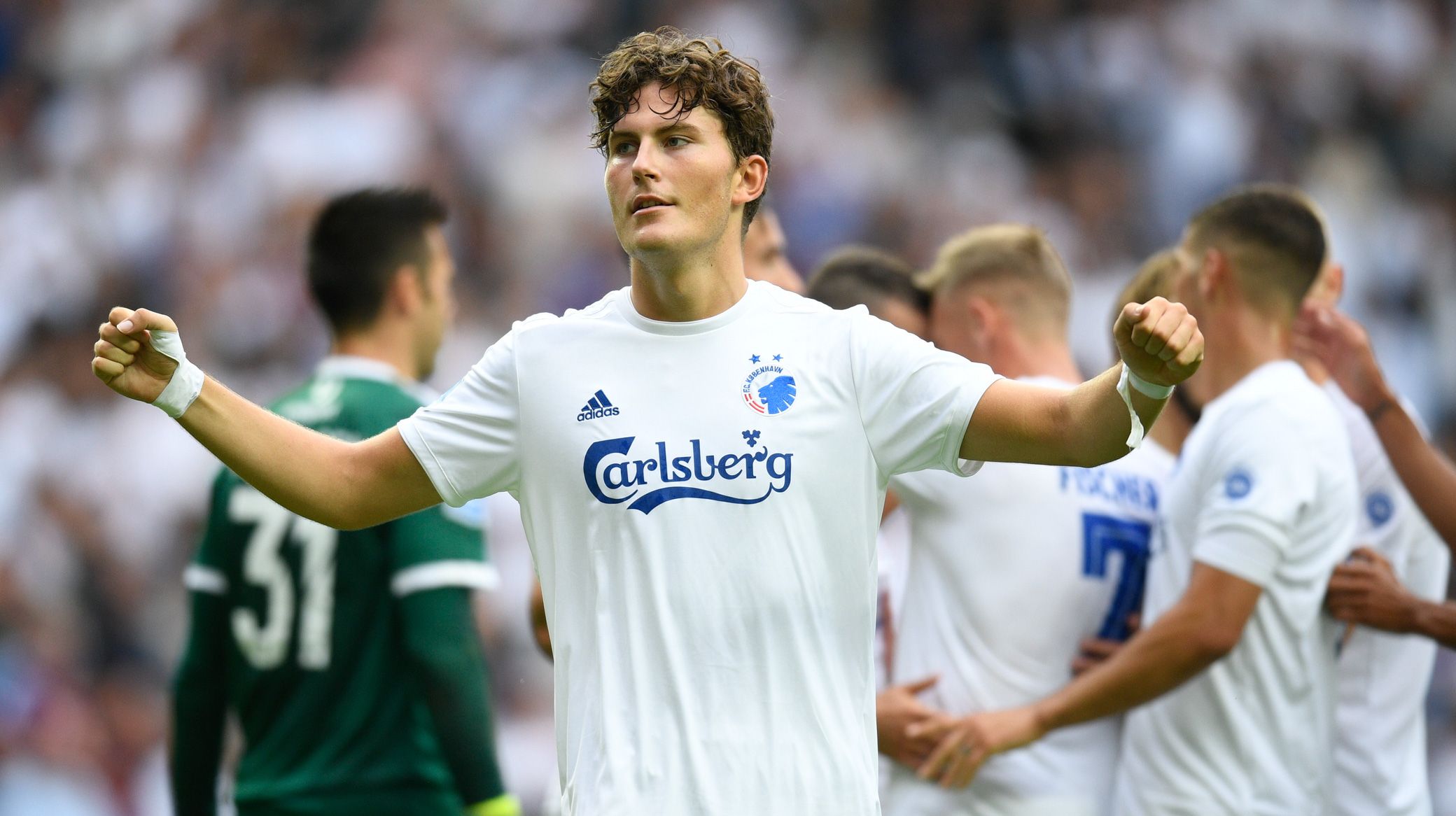 Jan Christensen, Getty Images
Jonas Wind signs F.C. Copenhagen contract until 2025
08/09 2020 21:45
Jonas Wind has signed a contract extension with F.C. Copenhagen that keeps him at the club until 2025.
Wind, 21, has played youth football at KB and FCK since he was 13 years old, and was promoted to the Superliga squad in the winter of 2018.
He boasts 18 goals in 54 appearances for the Lions.
At least two years at FCK
"Jonas has of course earned a bigger contract in line with the achievements he has made," said FCK manager Ståle Solbakken.
"This is about us having laid out a long-term plan for Jonas. The plan is for Jonas to play at FCK for at least the next two years.
"If we had not made this extension, we would have had a worse time. Jonas sees for himself that he can develop further with us. But even if the plan is for him to be here for two more years, everyone knows it could end up being a year or three years.
"Right now we have a plan and he has a foothold at FCK, where Jonas will be a key player for us.
"He already is, but we anticipate that he will become even more important and can develop in the role he plays - and become a huge player for FCK.
"At the same time, we also aim to be able to set a sales record when that time comes."
Jonas: A great thing
Wind himself is happy to have his future in place.
"It's a big thing, I think. We have made a good plan now, and the future is here in Copenhagen, and it is great to have extra time put into my agreement," he said.
"We are facing an exciting future at FCK and I am really looking forward to being a part of it. Now I have peace of mind and I want to go out and play a whole season where I can show what I can do with a lot of good performances in succession, and tick many boxes.
"I am proud and delighted that I am part of FCK and the future project here. It's always been what I wanted, and I'm not in a hurry to go anywhere else.
"I'm very happy to be here and it's really nice that the club is also happy to have me and see me as an important player for the future. It gives me an even greater responsibility and I will hopefully develop into to becoming a leading player at the club and win some championships.
Wind missed most of last season due to injury, but made a comeback after the coronavirus break, where he scored twice in the Europa League against Basaksehir.
A recognition from both parties
"His most recent injury was a pure accident that can happen to anyone," Ståle added.
"Now Jonas has come back stronger, fitter and in fact also a little faster than before the injury - without saying much! He has played 10-12 games and has looked terrific, both on the training ground and in matches.
"He has a big FCK heart, and we welcome the extension, which gives both us and Jonas peace of mind.
"The new contract is also an acknowledgment by both parties. It is an acknowledgment that Jonas has taken the steps we hoped he would take.
"And it is an acknowledgment that Jonas thinks we are the right place for him to develop further."