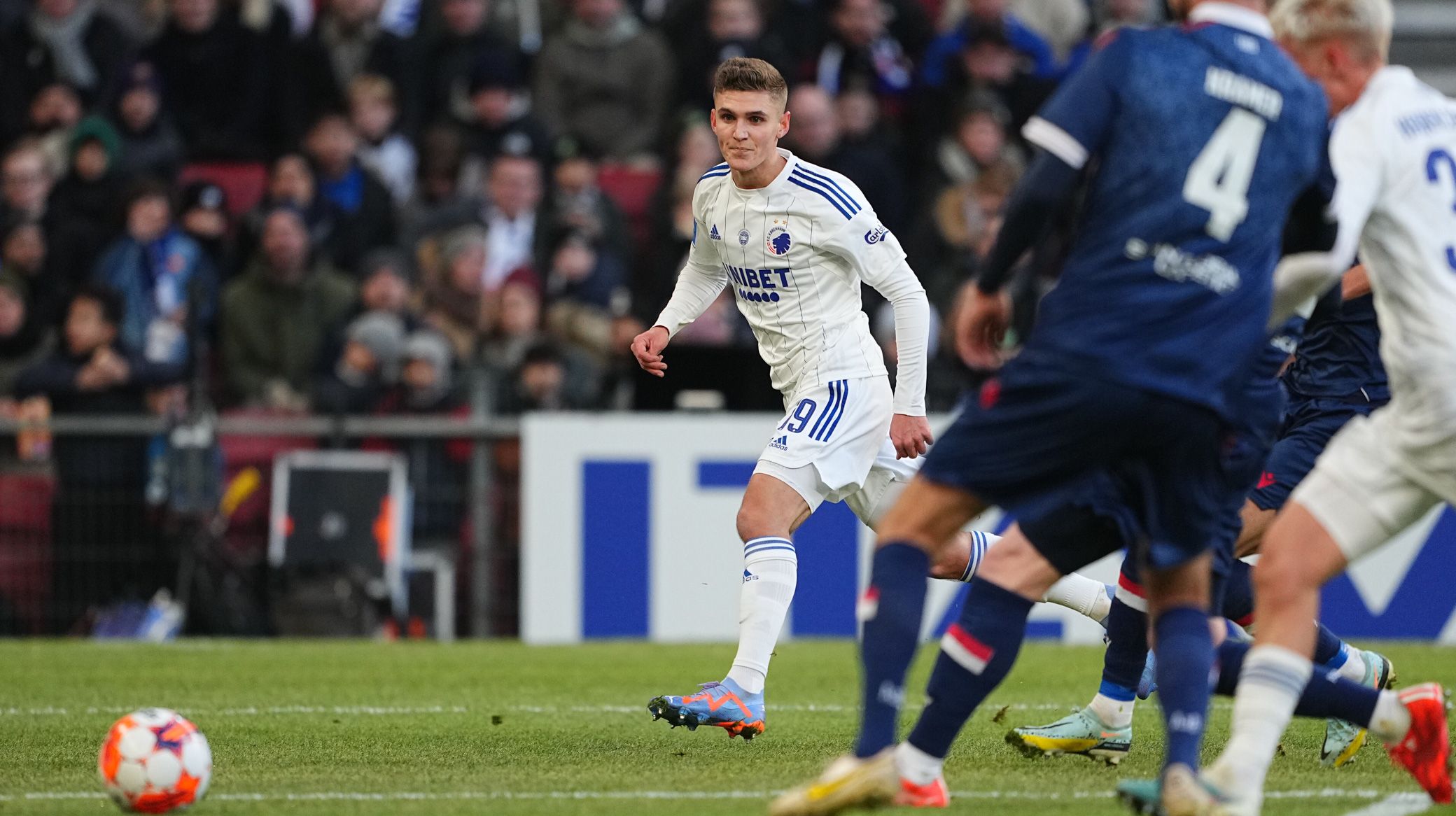 Lars Rønbøg, Getty Images
Jelert and Daramy get Denmark call-ups
14/03 2023 17:42
F.C. Copenhagen youngsters Elias Jelert and Mohamed Daramy have both been selected for the Danish national team to face Finland and Kazakhstan in UEFA EURO qualification this March.
National coach Kasper Hjulmand revealed his 23-player squad list at today's press conference in Parken.
Daramy has made four international appearances since his debut against Scotland in September 2021. As for Jelert, it is the first time he has been called up to the national team, while he boasts six U19 appearances Denmark.
Jelert: A big surprise
"It's gone really well for me, and it's great that I've been selected for the national team," says Jelert.
"Things have gone well at the club this spring, and we are always there for each other on the pitch, and that makes it easier for individuals to perform well.
"Although it's progressing well, I in no way expected to be selected for the national team, so it's a great surprise.
"Right now I'm looking forward to playing in Parken on Sunday for FCK, and after that it will be great to be part of the national team."
In addition to the two current FCK players, out former players Victor Kristiansen, Morten Hjulmand, Rasmus Højlund and Jonas Wind have been selected for Denmark's upcoming matches.