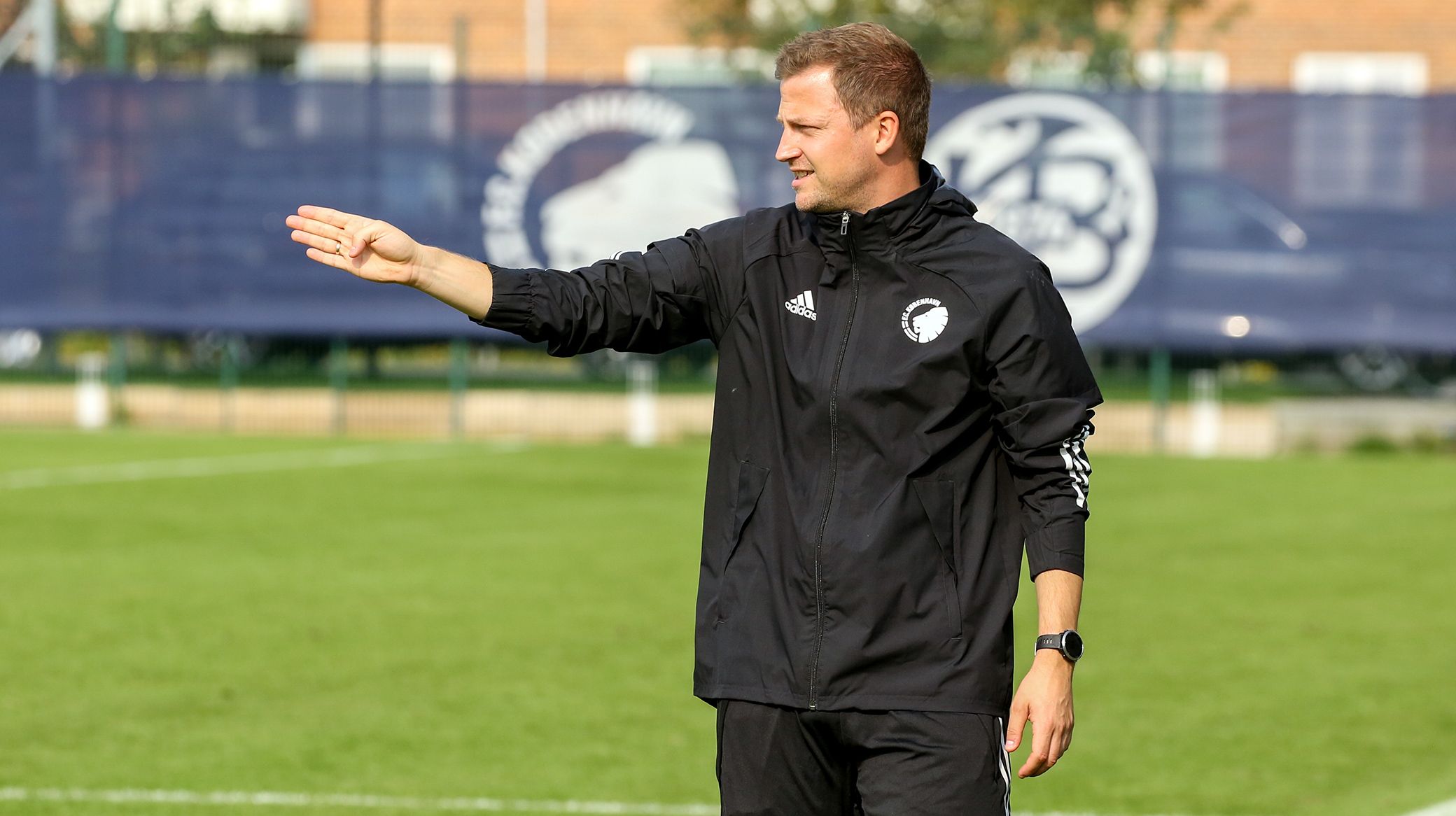 Torkil Fosdal, FCK.DK
Jacob Neestrup appointed new F.C. Copenhagen head coach
20/09 2022 13:50
F.C. Copenhagen can confirm Jacob Neestrup as the club's new head coach with immediate effect.
 
Neestrup, who began his coaching career at FCK, has an agreement in place until 2026.
 
"We consider Jacob Neestrup to be a great coach and we know his ambitions," says Peter Christiansen, sporting director of F.C. Copenhagen.
 
"He is deeply dedicated to his work and has a very high level of professionalism that makes him well qualified for the job. We are very happy that he is taking this step up at F.C. Copenhagen.
 
"It is important for me to stress that Neestrup is not being hired for his history at FCK, but for his abilities and qualifications. Had he been at another club, he would also have been our top candidate.
 
"Having said that, it is of course far from a disadvantage that he grew up at the club and knows what FCK is like as a club, and what demands we have on each other."
 
Neestrup started his playing career at FCK back in the mid-2000s and joined as a coach in 2013. Having been promoted to assistant boss, in 2019 he moved to Viborg FF to be their first-team coach. Last year he returned to FCK as assistant.
 
"He is still a relatively young coach, but at F.C. Copenhagen it's not about age or seniority, but about ability and ambition. We see throughout Europe that there is a new generation of young coaches who come with clear and distinct ideas, and everyone who follows Danish football knows that Neestrup is a coach who knows what he wants from his team, and has a great ability to get both players and staff moving in the same direction," adds Peter Christiansen.
For Neestrup himself, the challenge as head coach for F.C. Copenhagen is a big and exciting one.
 
"I am proud and honoured that the club has looked to me. It is something special for me, as F.C. Copenhagen are a club that have been a big part of my life," says Neestrup.
 
"It is also a unique situation that I have to take over from Jess Thorup, with whom I have had a close and good collaboration, and for whom I have great respect.
"In the short term we need to stabilise our performances in the Superliga, so that we have the chance to compete for the title after Christmas. During the winter break we must prepare and improve the way we want to play as F.C. Copenhagen. We must be the best team in Denmark.

"The staff and I have a group of players with lots of quality and potential, on which I am convinced that together we can deliver in the future."