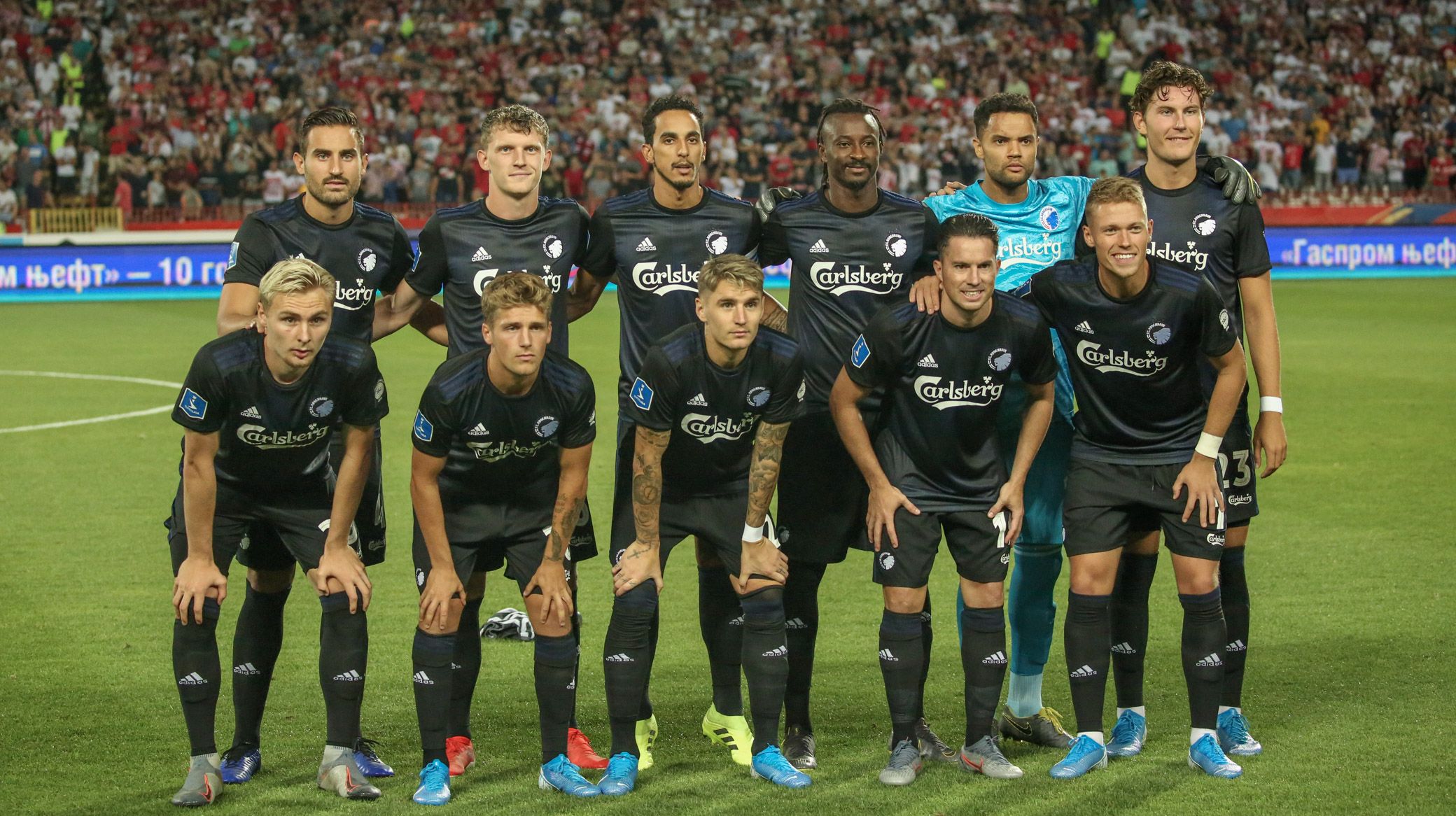 FCK.DK
Holse and Zeca react to Red Star draw
07/08 2019 08:13
Carlo Holse and Carlos Zeca spoke to FCK.dk after the gripping 1-1 draw at Red Star Belgrade on Tuesday.
FCK kept their UEFA Champions League qualifying hopes alive thanks to Jonas Wind's second-half Panenka penalty.
Carlo Holse
"I haven't seen the penalty back, but I still have it in my head. He had talked to his father about it the other day. That's what the goalkeepers least expect in such situations and matches with that atmosphere. To dare to do this really shows how far he has come, but he certainly would have had to walk all the way home if he had messed it up.
"It was a great match and a very mature performance. It was a real FCK away display in Europe, we needed a useful result and we have to say that we got it. Now we have to finish the job in Copenhagen and we look forward to welcoming a lot of people to Telia Parken."
Carlos Zeca
"It was a solid and strong performance, where we delivered a strong result. I am proud of everyone on the team and a big thank you to all the fans who travelled to support us. Now we can already look forward to a next game on Friday against Lyngby, and that's exactly what we live for. Fighting all the time, and the Superliga is our livelihood."
On Wind's penalty, Zeca added:
"It was absolutely crazy from Jonas, what a confidence the kid has. I swear if he had missed I would have killed him."
-- -- -- --
Buy FC Copenhagen vs Red Star tickets
You can still buy FC Copenhagen vs Red Star tickets for the reverse fixture at 20:00 on Tuesday, August 13.
For more information on securing your seat, check out our handy How to buy FC Copenhagen tickets guide here.
FCK have confirmed the upper tier of the Unibet B Stand will be open, so FCK's nosiest supporters - known as Sektion 12 - will expand to cover the entire home end.
Fans must be aged 15 or over to sit in this stand.