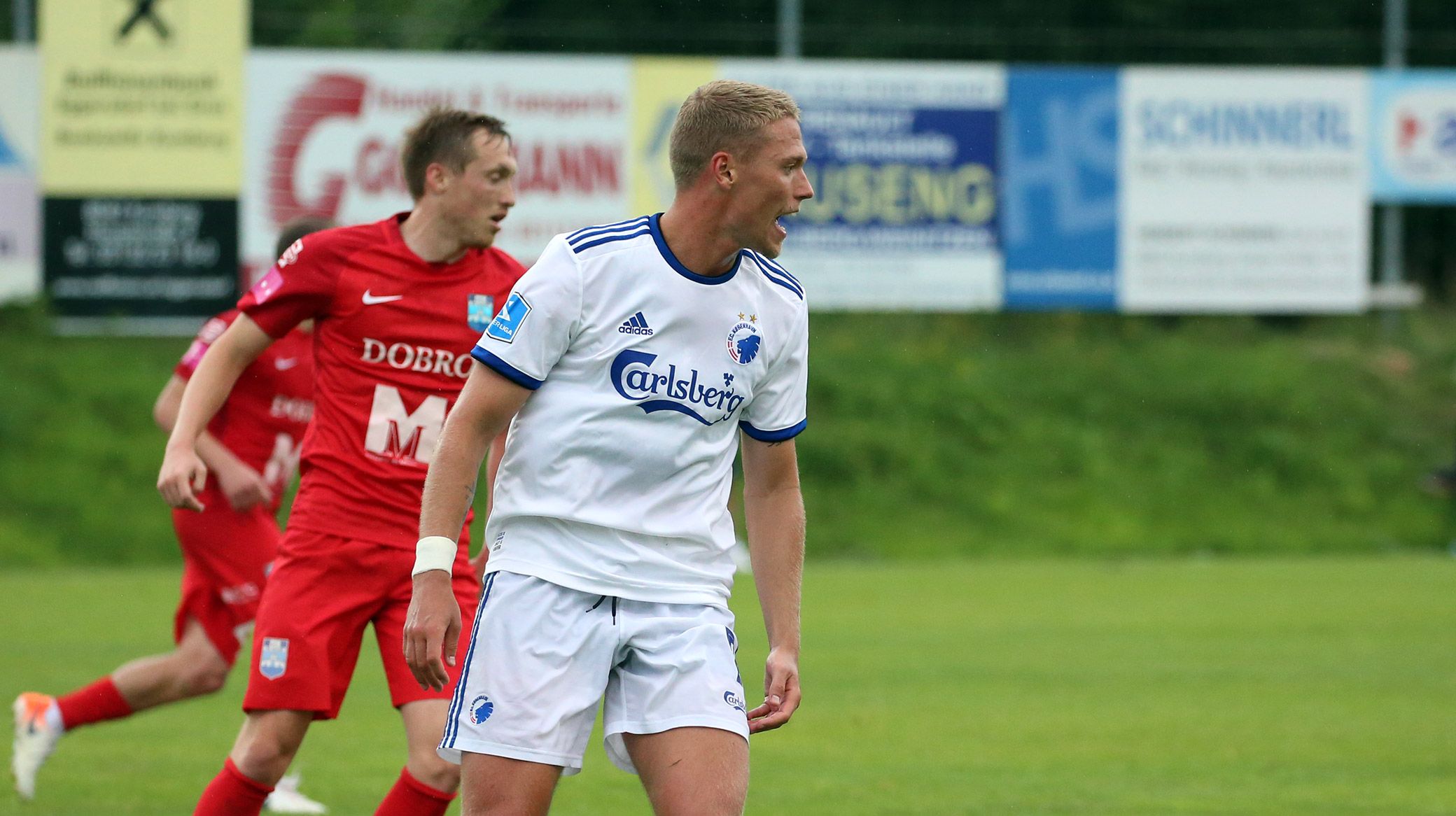 FCK.DK
Fischer: We'll be ready for the new season
08/07 2019 21:27
Viktor Fischer has admitted he was not pleased with is or the team's performance in FC Copenhagen's 2-0 defat to NK Osijek on Monday.
Fischer is coming back from injury and has earned game time against NK Osijek and Shakhtar Donetsk while on FCK's training camp in Austria.
And while he was happy to get minutes under his belt, the striker is keen to return to form as fast as possible.
"Yes, it was good to get a start again, but I probably also had heavy legs in the end," he told FCK.dk.
"I think we looked good for much of the game. And in relation to the new players we have and the ones we lack, I think we executed our tactics well.
"So for that matter, we'll probably have to work harder before the start of the season, because we know that we just have to give it that extra bit to push through the wall and win.
"It'll probably be there next week, so all in all I think we look okay."