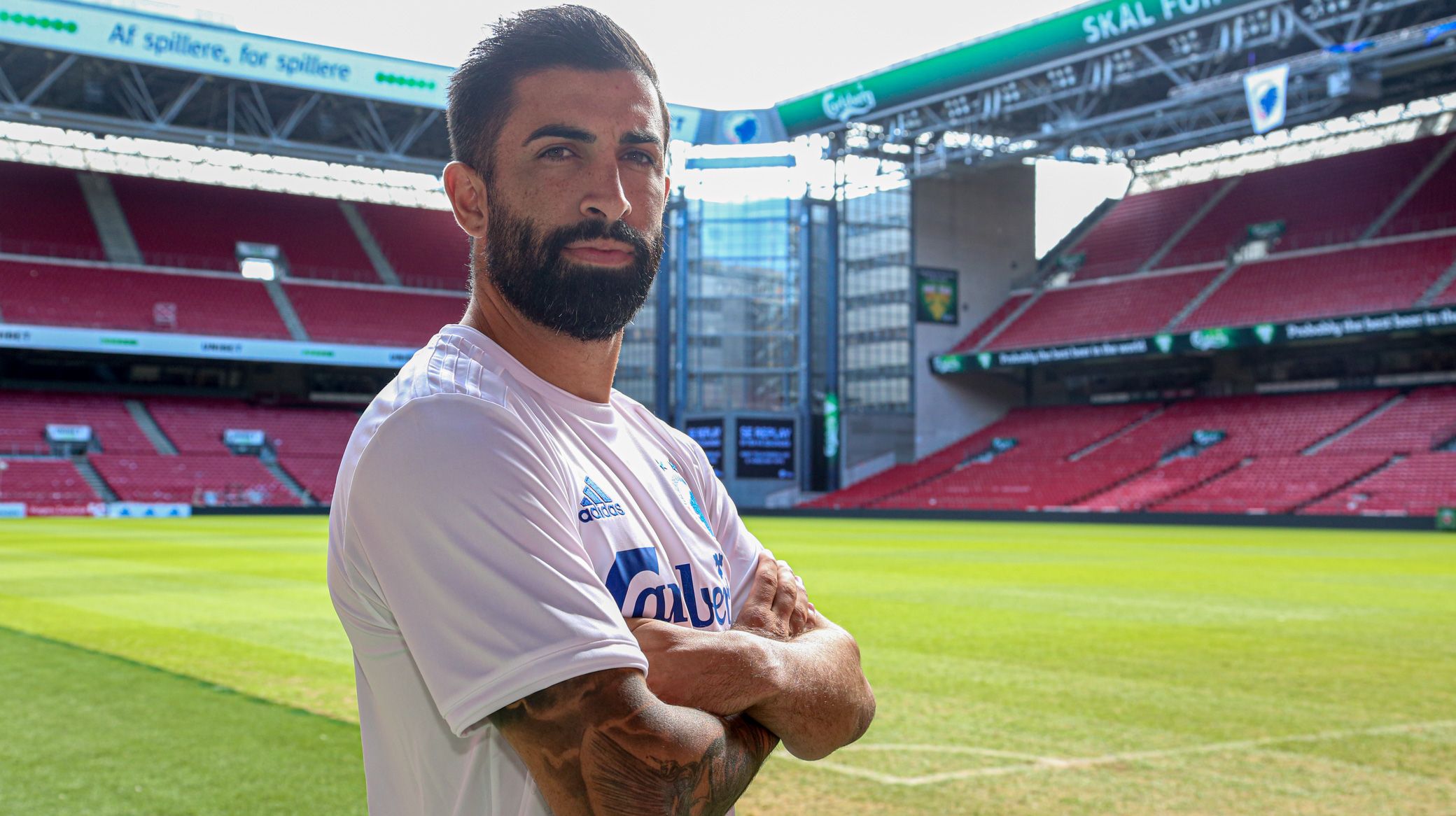 FCK.DK
FCK sign Michael Santos
21/08 2019 15:00
FC Copenhagen have signed Uruguay international striker Michael Santos from Malaga CF.
 
He has signed a contract until the summer of 2023, and will join the club immediately.
- - - - - -
Ståle: We decided to act fast
"We have been extremely hard hit by serious injuries to Dame N'Doye and Jonas Wind, so we decided to act fast to support Pieros Sotiriou, Viktor Fischer and Mohamed Daramy up front," says manager Ståle Solbakken.
 
"It's good that we have been able to make this deal with such short notice, so we can benefit from Santos both on a short and long-term basis.
 
We considered him last summer
"He's a competent forward with experience at a very high level in Spain, and we have followed him for more than a year. We considered him last summer, but it was not possible to make a deal, and we are very happy that we have succeeded now.
 
"He is an explosive player and finishes well with both feet, and even though he is not the tallest forward, he can head the ball well.
 
He will bring a new dimension
"He has a very ambitious approach and is very eager to be first on the ball in the box, and he also likes to take part of the pressure against the opponents, which is also important for an FCK striker.
"We always take a long perspective when we sign players, and Santos has other qualities than N'Doye and Jonas, so he will also bring a new dimension to our play, when they are ready again."
The process of getting Santos eligible for the UEFA Europa League playoffs against Riga FC is under way.
- - - - - -
Michael Santos has played two international games for Uruguay, and has scored 73 goals in 176 games at club level.
 
He began his career in Atletico River Plate in Uruguay, before he signed for Malaga CF and moved to Spain in 2016. Since then he has been on loan to Sporting Gijon and lately Leganés in La Liga. He has played 30 games in La Liga, and 36 games in La Liga 2.
 
Santos: Very happy for this opportunity
"I am very happy for this opportunity," says Santos.
 
"FC Copenhagen is an internationally well-known club with great results in Europe for several years, and they play for the Danish championship every year.
 
"I have heard a lot about the club, and of course I know Guillermo Varela from Uruguay.
 
"I look forward to meeting my new teammates and everyone in the club, and I will work hard from day one to learn the style of play, so I can contribute to the club's success in the future."
 
 
Facts
Name: Michael Santos
Born: 13 March 1993
Position: Forward
Former clubs: Atletico River Plate, Málaga FC, Sporting Gijon, CD Leganés.