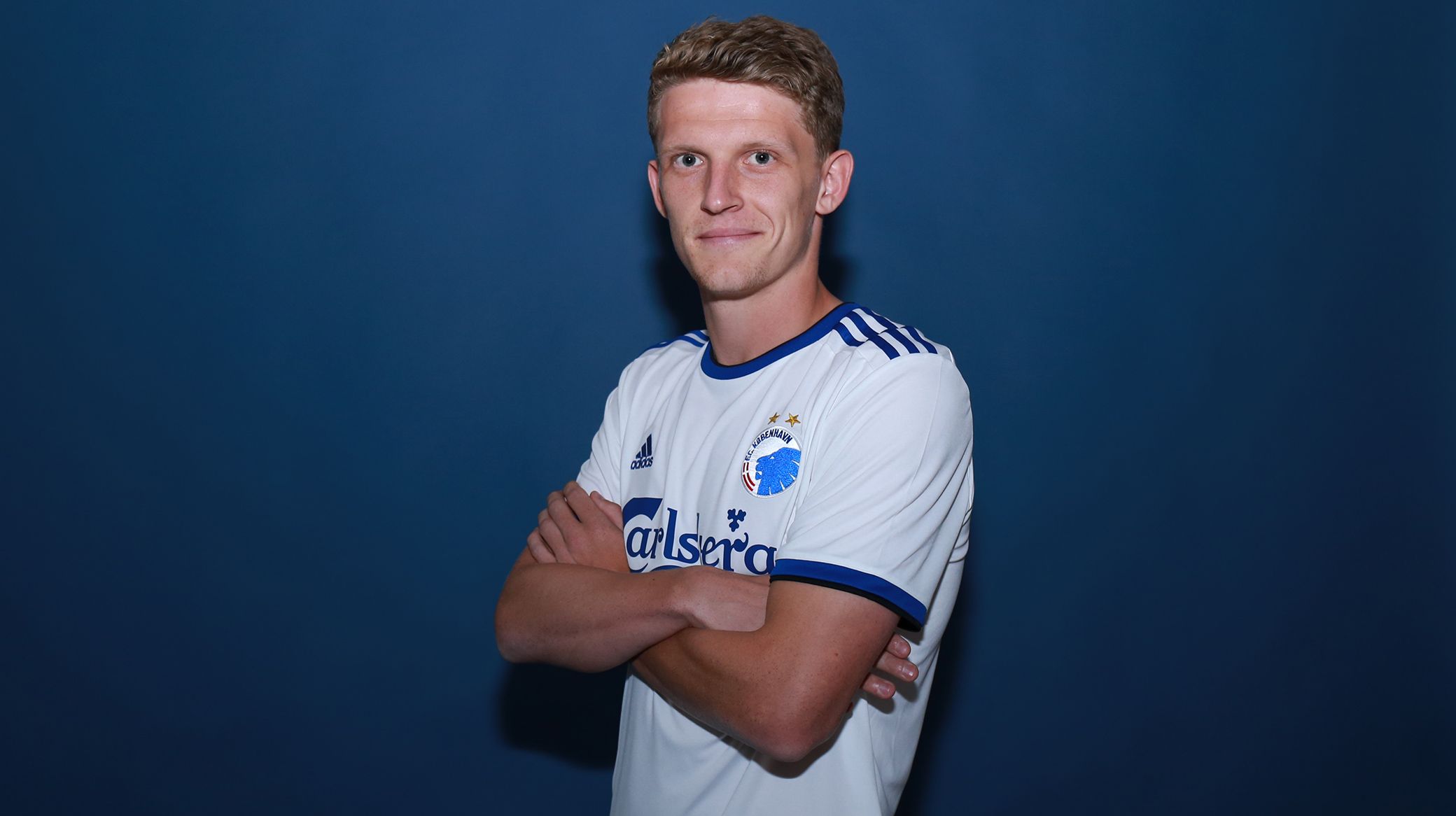 FCK.DK
FCK sign Jens Stage from AGF
01/07 2019 10:00
FC Copenhagen have signed Danish midfielder Jens Stage from AGF.
Stage, 22, has signed a contract until the summer of 2024. He has represented AGF since 2016 and was recently part of the Danish squad for the U21 European Championship.
Ståle: Stage has shown progress the past year
"Like many others, we have followed Jens closely in the Super Liga, and especially the last year, he has shown a great progress," says manager Ståle Solbakken.
"He has a good drive with the ball, he can head it well and has a great running capability and covers large areas of the pitch.
"Having has played in the same position for a long period of time, he has also developed his passing game.
"We think he has an even bigger potential which we look forward to developing."
Stage: I like FCK's ambitions
"I have had a great time in AGF and totally enjoyed my time in Aarhus, but after the U21 European Championship I've really got taste for more.
"FCK is the biggest club in Scandinavia, and I like their ambitions and the way they do things. The team is always a unit, and everybody works hard. It fits well with my attitude.
"I will work hard to be the best player I can be, and this is also the FCK attitude. I have seen players like Rasmus Falk and Robert Skov take the same step.
"Now I look forward to meeting my new teammates in Austria, going out and working hard to show what I can do on the training ground. And maybe practise my Norwegian!"
Jens Stage will wear the number 6 jersey, when he joins the team in Austria on Wednesday.
FACTS:
Name: Jens Stage
Born: November 8, 1996
Position: Midfielder
Former clubs: Lyseng, Brabrand, AGF