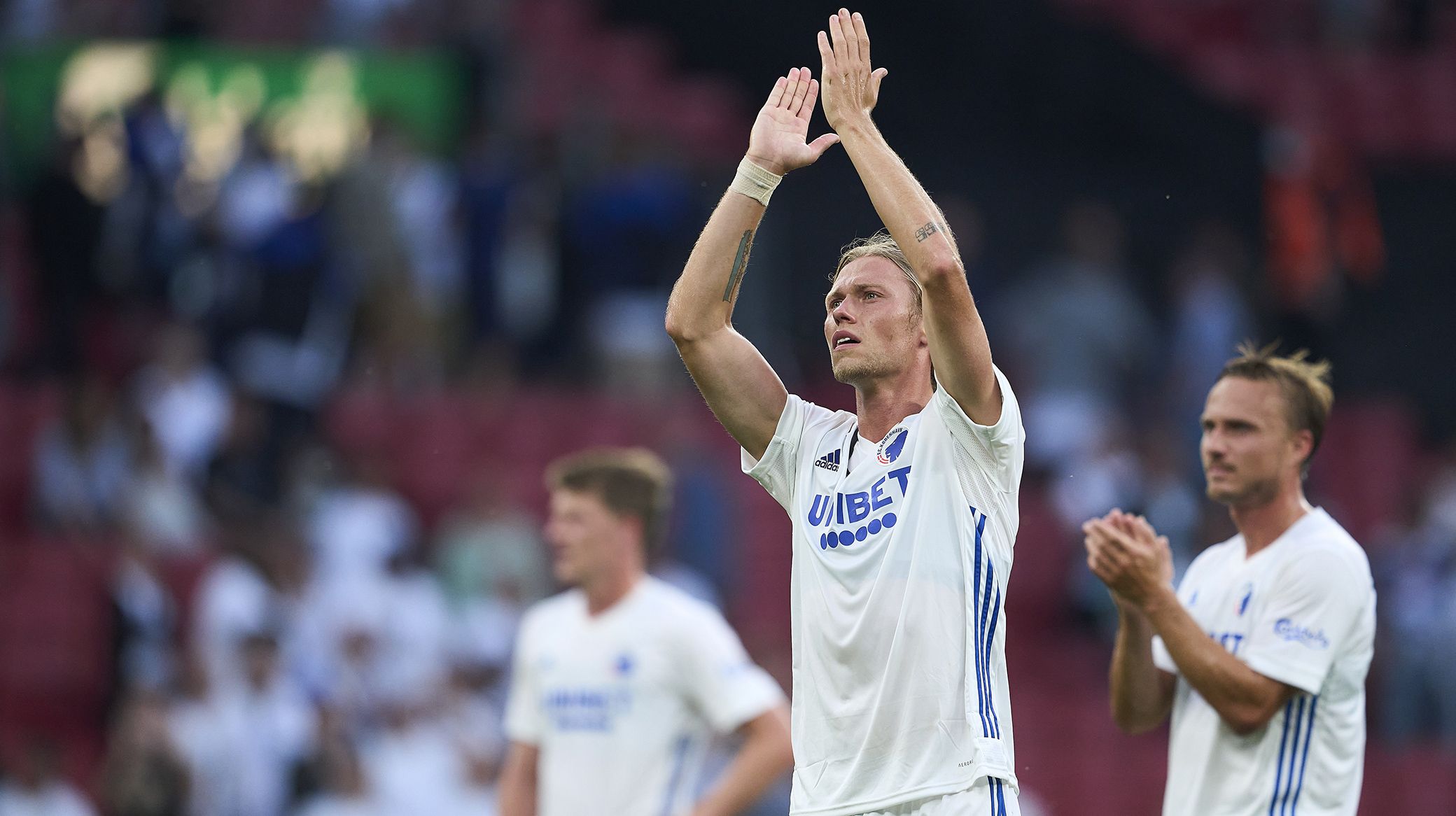 Lars Rønbøg, Getty Images
FCK sell Viktor Fischer to Royal Antwerp FC
30/07 2021 10:20
F.C. Copenhagen have sold Viktor Fischer to Belgian side Royal Antwerp FC.

Fischer joined in January 2018 and has played 119 games for the club, scoring 29 goals.
"Viktor has been a prominent figure at F.C. Copenhagen in recent years both on and off the field," says FCK sports director Peter Christiansen.
"He has been a strong ambassador for the club and we have been proud to have him. Therefore, it is with mixed feelings that we let him go.
"We will miss his personality and his quick wit, which have helped to give both us and the Superliga an extra dimension, just as he has done as a player.
 
"He stormed into the club and the Superliga and made a big impression with many goals and assists in his first year at FCK. Now is the time to send Viktor out into the world again and we have found a good solution for all parties, which also makes financial sense for us.
"We all hope that Viktor does fantastically at his new club and league, and the door will always be open for him when he is in Copenhagen, where we hope to see a lot of him in Parken in the future."
 
Fischer: "Strong bond with the fans"
Fischer himself said he will look back at his time in Copenhagen with pride and joy, even if he had hoped to achieve even more personally and with the team.
"It was in many ways a passionate infatuation when I came to the club. Both I – and I think many others too – found it to be a great match and I immediately felt a strong bond with the fans, who have always has treated me better than I could have ever expected," Fischer said.
 
"My injuries and other bumps in the road never changed the love I felt and still feel for this city and the fans.
 
"I wish we could have won more trophies together than we did, but my time in Copenhagen was that of a rollercoaster ride that has proven to be worth it in the end, on so much more than a sporting level.
 
"The support I experienced until the very end from the locker room, the city and the fans never stopped. I walked onto the field as the proudest person every match and I also left the field proud, whatever result we got because I wore the city's crest on my chest.
 
"I only have love left for the club and will work hard to be skilled enough to return later in my career."
Everyone at F.C. Copenhagen thanks Viktor for his efforts during his time at the club and wish him all the best in the future.