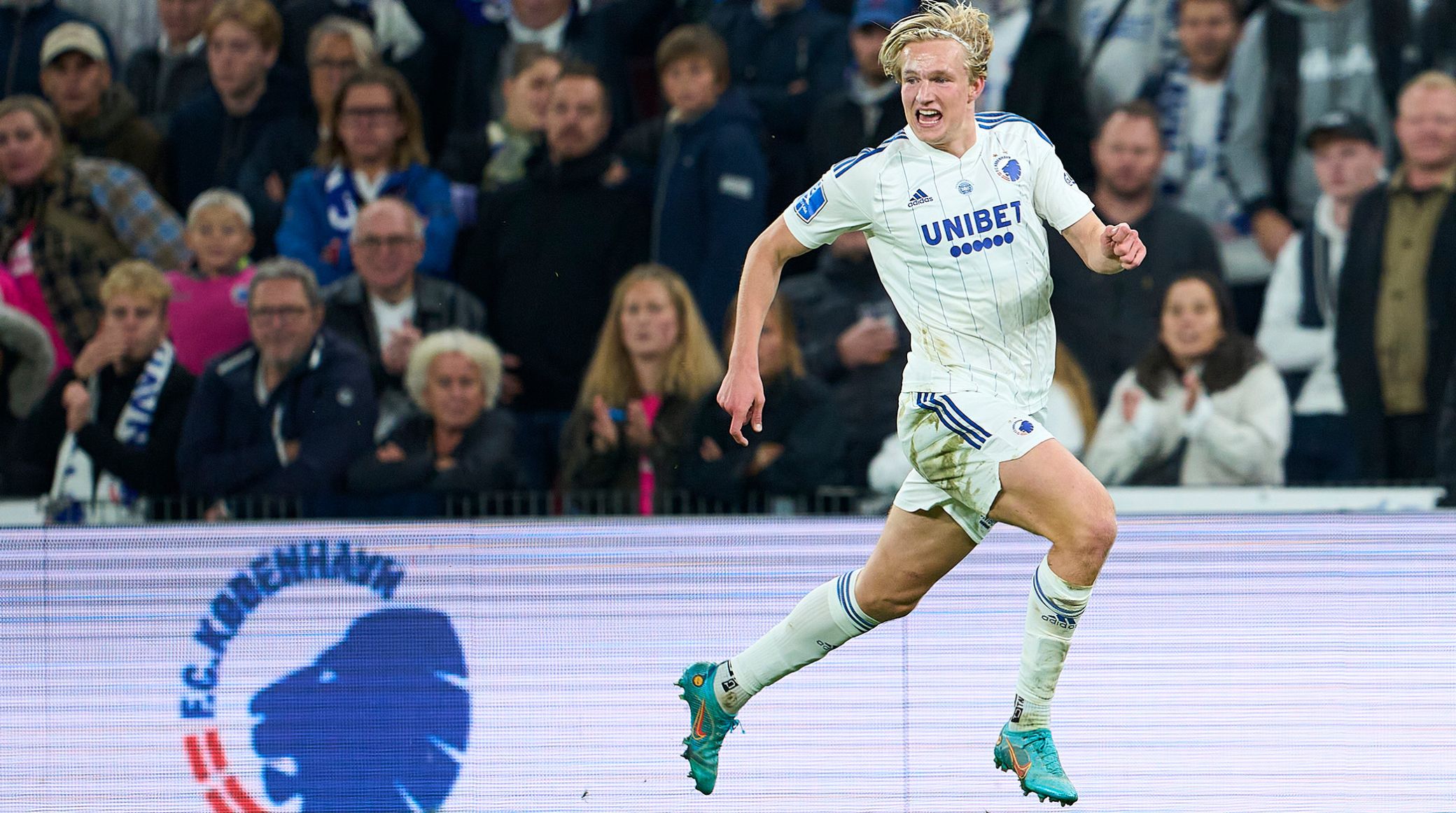 Lars Rønbøg, Getty Images
FCK sell Victor Kristiansen to Leicester City F.C.
20/01 2023 22:00
F.C. Copenhagen and Leicester City F.C. have reached a transfer agreement for Victor Kristiansen, meaning the full-back moves to the Premier League club with immediate effect.
 
Victor's development began when he was a child at KB and he came through FCK's Talent Department before moving up to the first team. After 73 games in the FCK jersey, the next adventure awaits the 20-year-old defender.
 
In many ways an ideal outcome
"Victor is in many ways the perfect example of how our greatest talents should develop," says FCK sporting director Peter Christiansen.
 
"He has taken his work seriously and seized the chance when he got it. Now he can leave here after winning the championship and playing in the Champions League, and he now only needs a cap for the national team, which must be just around the corner.
 
"He's moving to a good club in probably the best league in the world, so it is in many ways an ideal outcome."
 
On the transfer, PC adds: "We have only struck this agreement because it is at a very high level. Without going into details, we set the bar high if we are to sell our best players.
 
"The timing is always difficult, but the right offer for both us and Victor was there. We are proud to send him off and we are sure that he also copes with the challenge ahead.
 
VK: It's emotional for me to leave
For Kristiansen, parting with F.C. Copenhagen was no easy decision.
 
"I've been here almost my whole life, so it's emotional for me to leave," says VK.
 
"These opportunities just don't come along very often in one's life or career, and the club and I agreed that this was the right way to go, even if it is difficult.
 
"Of course, I'm really looking forward to testing myself in the world's best league, but I'm going to miss Parken, Number 10 and everyone here a lot. And it will be strange if I'm not standing here again one day in the future.
 
"I want to thank the fans for the support they have always shown me. It means the world to a young player to know they have your back – even when you're not having your best day.
 
"I also owe thanks to my coaches and teammates all the way through the youth years and into the senior years for their work in making me better every day.
Neestrup: Victor has done excellent for us
Head coach Jacob Neestrup sees the parting with Kristiansen as a natural consequence of his development at F.C. Copenhagen:
 
"Victor has done excellent for us and when an FCK player performs so well for so long, big leagues and clubs will be interested," says the boss.
 
"He has shown the way for the many talented players we have in the talent department and around the first team.
 
"We will miss him on the pitch and around the club, but that is part of football, and we have really strong alternatives in that position, so I am very confident that we still have a very solid team."
 
Everyone at F.C. Copenhagen wish Victor Kristiansen good luck, and thank him for his efforts for the club.