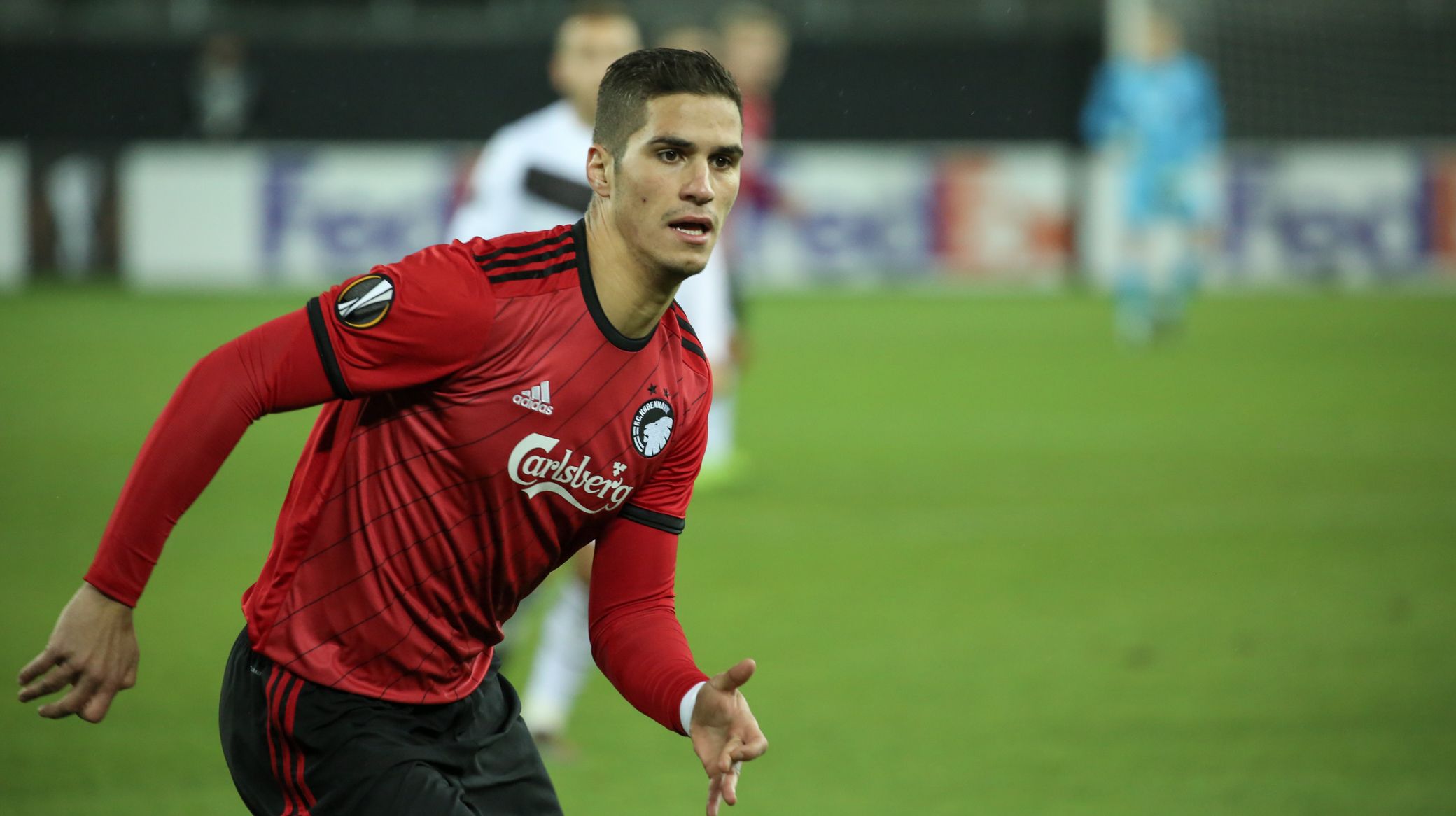 FCK.DK
FCK players target derby win after Lugano triumph
29/11 2019 09:37
F.C. Copenhagen players are already looking towards Sunday's derby with Brøndby following UEFA Europa League victory over Lugano on Thursday night.
A Nicolaj Thomsen header was enough for the Lions to get past Lugano 1-0 – but attention has already turned to Sunday.
Andreas Bjelland
"This was a typical European match. I think we played a good game of football, even if in a new system we just had to figure out who did what.
"But we did well and it is well deserved that we won today. Offensively we may have just missed the last pass, and then we were also unlucky in the situation where our two attackers were pushing and where the ball hit the crossbar.
"But it's a nice feeling to stand here and say we've won."
Pierre Bengtsson
"This was a good win for us, and as a defender it is of course extremely good that we also kept a clean sheet. Overall, I think we are deserving of a win and it is nice to go home with a victory in the luggage.
"We'll take all the positives from today's game into Sunday's derby against Brøndby."
Pieros Sotiriou
"I think we got off to a good start, our position play was excellent - and we were in control early in the match. At the same time we got chances and we also deserved to be ahead at the break.
"In the second half our defence was very good, and although Lugano pushed us, they came up with very few chances. Now we have one last group game to go, and of course I look forward to the 'final' in Telia Parken against Malmö."
Robert Mudražija
"Of course it is good to be involved in another victory, and it is important for us that the group is now in our hands.
"As I said after the Hobro match, it is important for me to get minutes in my legs, which I got here. It's great that I have now won in both games (I've played).
"But right now we must focus on Sunday's match, and of course also on the last group game against Malmö."