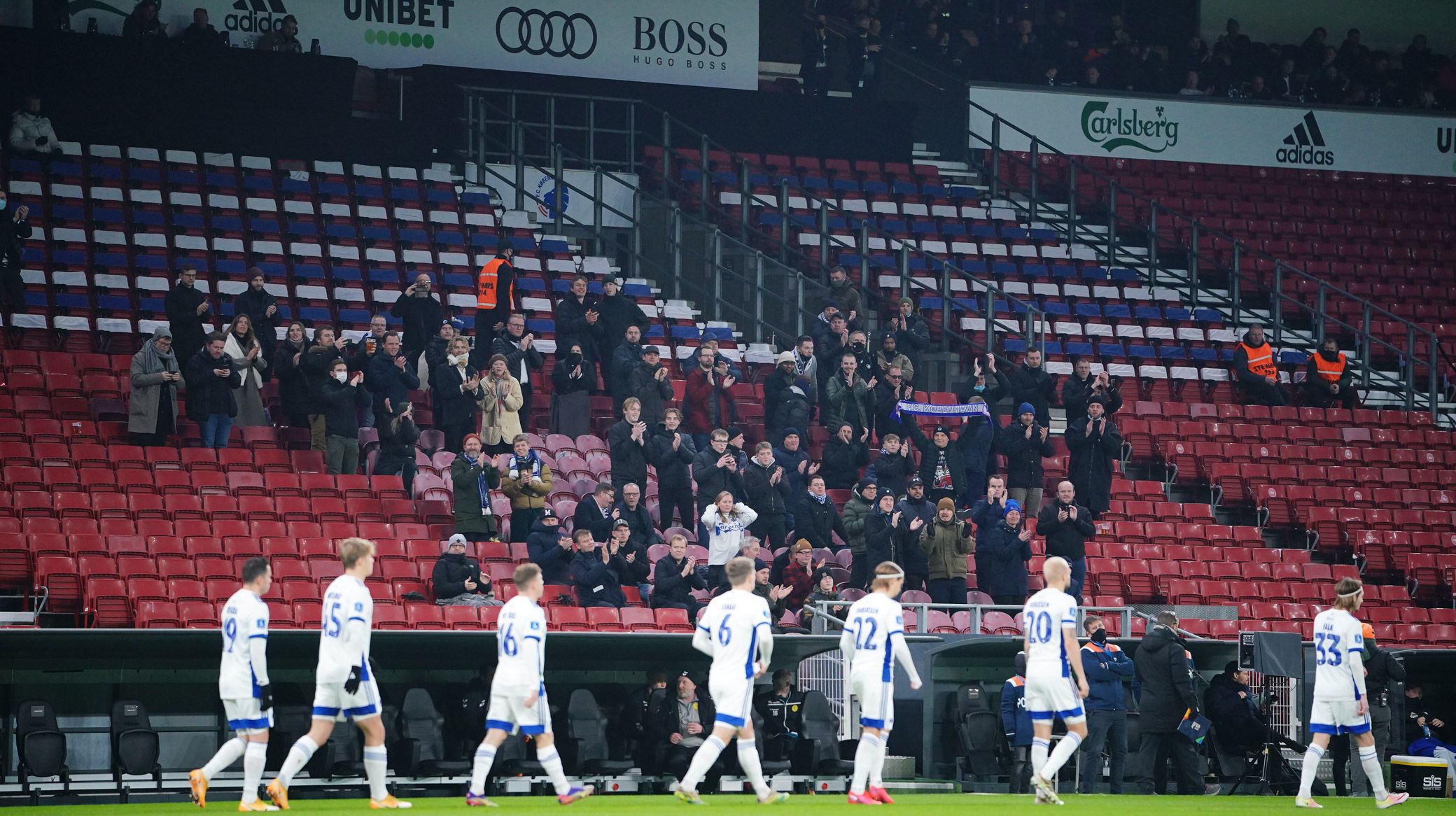 Lars Rønbøg, Getty Images
FCK players react: We could have scored more!
07/12 2020 12:40
F.C. Copenhagen beat AC Horsens 2-0 on Sunday night thanks to goals from Carlos Zeca and Rasmus Falk in the first half.
Rasmus Højlund also made his first 3F Superliga start for the club at the age of just 17.
And after the game FCK.dk caught up with the Lions players to get their overview of the victory.
Jens Stage
"The first half especially was really good, we were all over the game - and we could have scored more goals if we had just been a little more clinical.
"Defensively we pressed Horsens. They did not come up with any chances, so all in all it was satisfactory. We knew we had to be aggressive and work hard, and if we did, the chances would come too."
Rasmus Højlund
"I was already pretty happy when told that I was going to join the first-team squad. And there was a bit of chaos when it was decided I would start, because Kamil Wilczek was suddenly not available. I was told by (head coach) Jess Thorup that I would get the chance.
"It has been a perfect Sunday for me. It was cool to get the chance I've dreamed of since I was little - and of course also great to earn a victory. I was a little nervous but I thought I deserved my chance.
"I also think I delivered a fine performance, although I probably should have scored a goal – but I'm incredibly happy with the match. Now it's about playing better and getting closer and closer to a place in the starting lineup."
Rasmus Falk
"I'm very happy, but I think we played a bit better against SønderjyskE. It was still good today, especially in the first half.
"It was a strong performance and it's good to get three points. We achieved success through aggressive pressure, we stressed them out, played fast, many ran without a ball and we had an offensive mindset.
"About my goal, it looks very good. It was great to score - and it's rare that Zeca and I score in the same match. It was almost a miracle that Zeca scored with his head!"