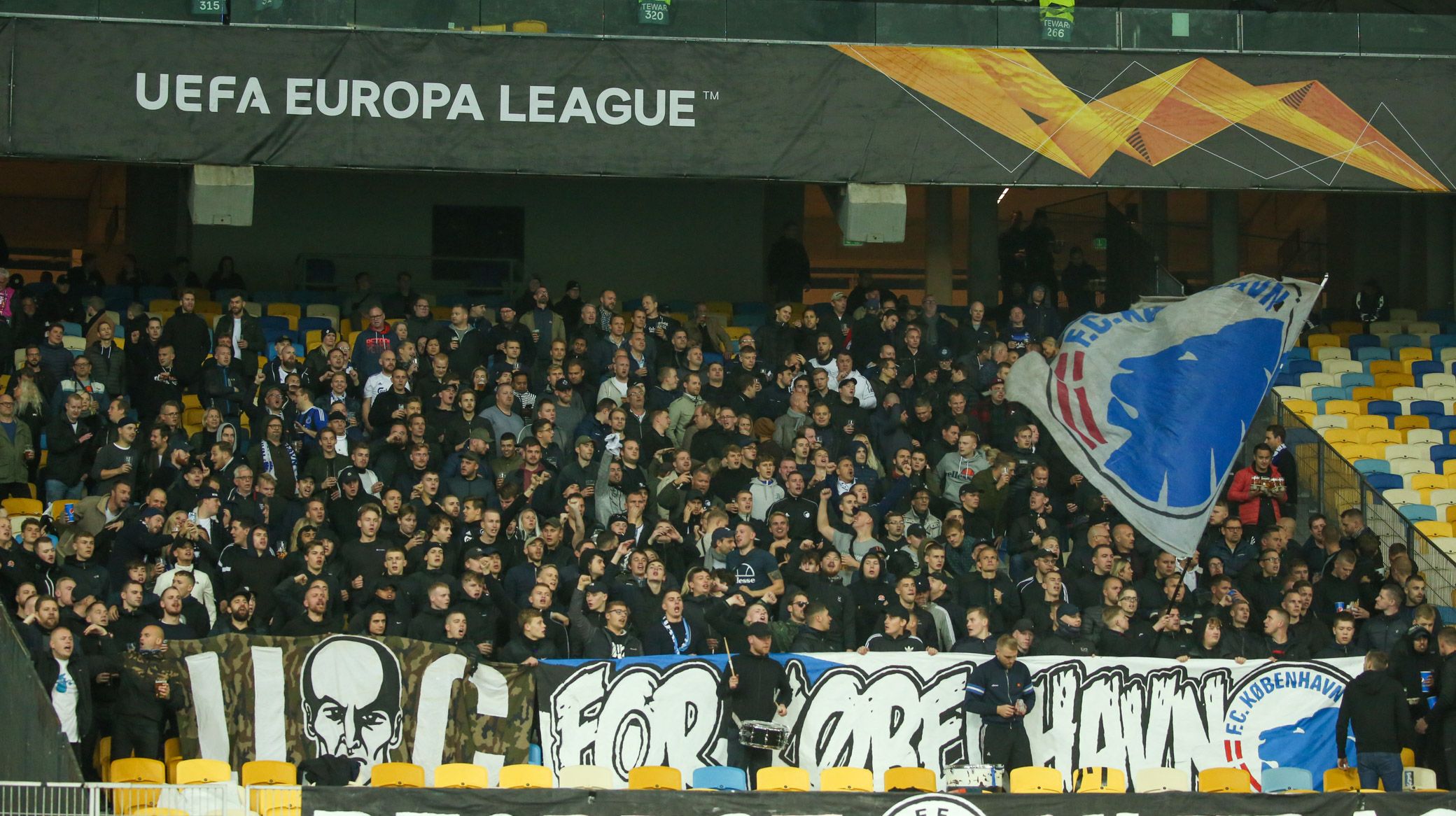 FCK.DK
FCK players react to Europa draw
25/10 2019 09:53
F.C. Copenhagen players were in a bullish mood after the 1-1 UEFA Europa League draw at Dynamo Kiev on Thursday.
While the squad were delighted to get the point, many felt a win only narrowly passed them by.
Victor Nelsson
"It might not have been the nicest match, but we delivered a very disciplined effort and got a well-deserved point.
"With a little more luck and skill, we could have got all three points. At times we were deep, but we defended well as a team – not just the back four, but the whole team.
"At the same time, we were dangerous on our attacks and dead balls, and we created the chances you'd expect in such a match, so overall it's a deserved point."
Jens Stage
"A structured performance and really hard work earned us a point in a difficult away game. Among other things, we had talked about winning more duels, and I think that we succeeded today.
"On the goal, I just saw Pieros was free, so it was just about getting the ball to him - and it was nice to see it go in. Looking at our chances, we could have scored more goals too, but they are a good team and a hard place to come to and win, so we're happy for the point."
Sotirios Papagiannopoulos
"We got off to a really good start to the match, but on the whole performance was strong also.
"We may have been a little unlucky with the free-kick in the second half, where they equalised, but we kept fighting. And both before and after the goal we could have scored more."
Rasmus Falk
"It's a really good result, but I also feel a little sorry now that we could have got all three points.
"But we're excited about the performance. We didn't give many chances away and created what was needed. But we just wanted to have all three points to bring home."
Next up for FCK is a 3F Superliga trip to AGF on Monday, 28 October.
The Lions then host FC Nordsjælland in the DBU Cup on Thursday, 31 October.
Tickets for the FCN game are still available.