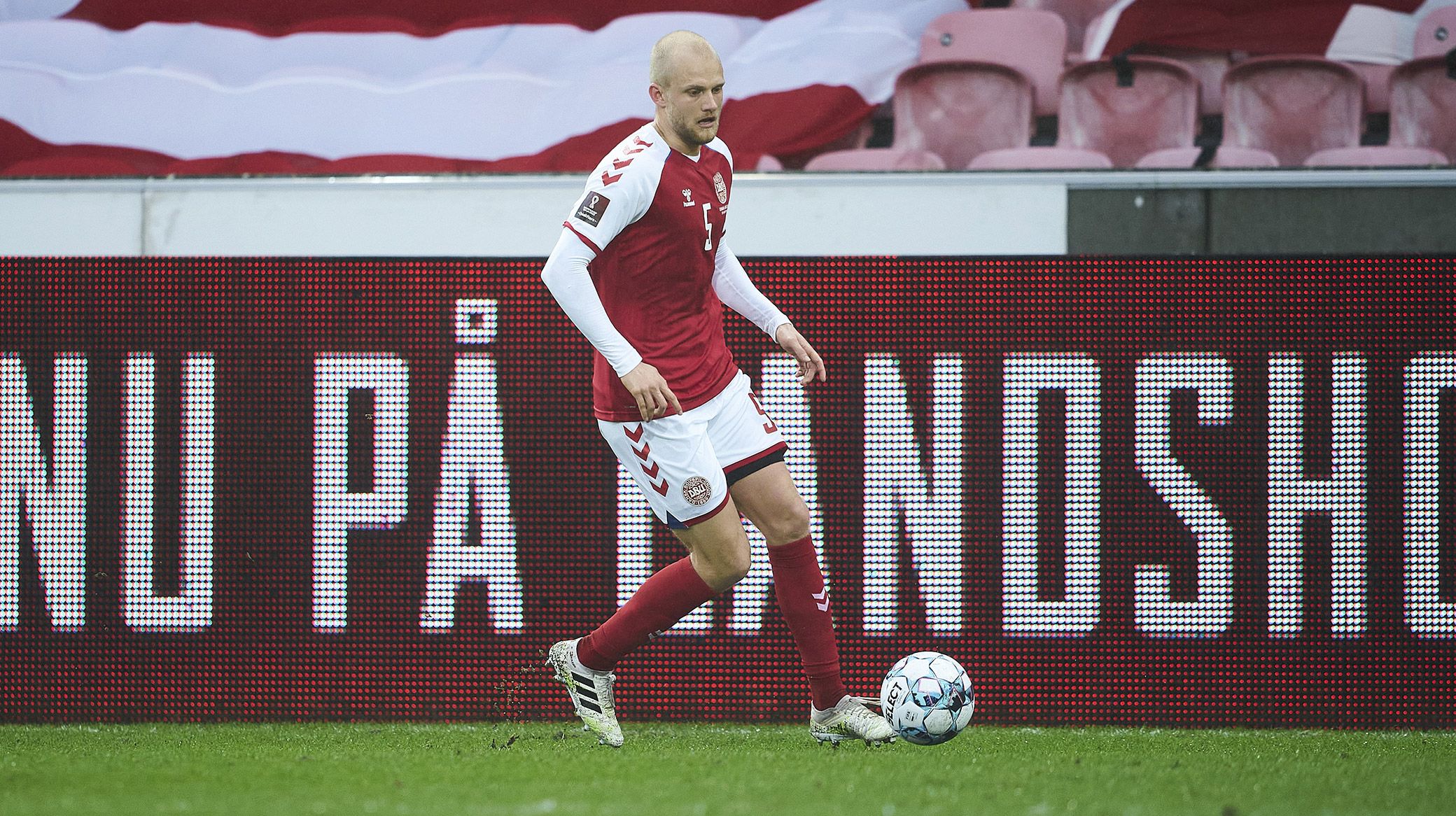 Lars Rønbøg, Getty Images
FCK players react to Denmark EURO 2020 squad inclusion
26/05 2021 09:27
Three F.C. Copenhagen players – Jonas Wind, Mathias Zanka and Nicolai Boilesen – have been selected for Denmark's EURO 2020 squad this summer.
And FCK.dk caught up with the trio to get their reaction to the selection…
Jonas Wind
"I am really proud, happy and grateful to be among the 26 selected. To be able to represent Denmark in a tournament is great - and to play in the European Championship at home in front of our own fans in Parken, it will be one of the greatest experiences for all of us.
"Summer tournaments are something you watched on TV and even being able to play in one is simply huge.
"I'm just really looking forward to getting started and it will be incredibly cool to experience it all."
Mathias Zanka
"I am, of course, proud and honoured to be part of the squad. The opportunity to be part of a European Championship in Denmark, in Copenhagen and in Parken is once in a lifetime and something all top Danish players have dreamed of being considered for.
"I'm glad the national coach has shown me that confidence, and trust that I can deliver if he chooses to use me. It's no secret that it has been a challenging season for us at FCK, but I think both personally and we as a team have shown what we can in the big games lately.
"I know everyone in the national team squad and know what is expected, so I feel ready to go in and contribute, so that we can make it a very special summer for everyone who follows us.
"It is a strong group of good people, so I am very much looking forward to meeting everyone and getting started with the training soon."
Nicolai Boilesen
"I am proud and happy that the national coach and the team around him have given me this opportunity.
"It is something that all Danish players dream of being a part of - and now I am lucky to be among the chosen ones. I am very much looking forward to it, because it is historic that we'll be playing a European Championship at home in Parken.
"I will do my best to help us do well. Now I'm looking forward to showing up at the camp and getting started. We have an amazingly strong group of players and I know them all really well, so I'm looking forward to seeing them again.
"I'm just super happy right now."
In addition to three Danish FCK players competing this summer, goalkeeper Kalle Johnsson has been selected for the Swedish national team.