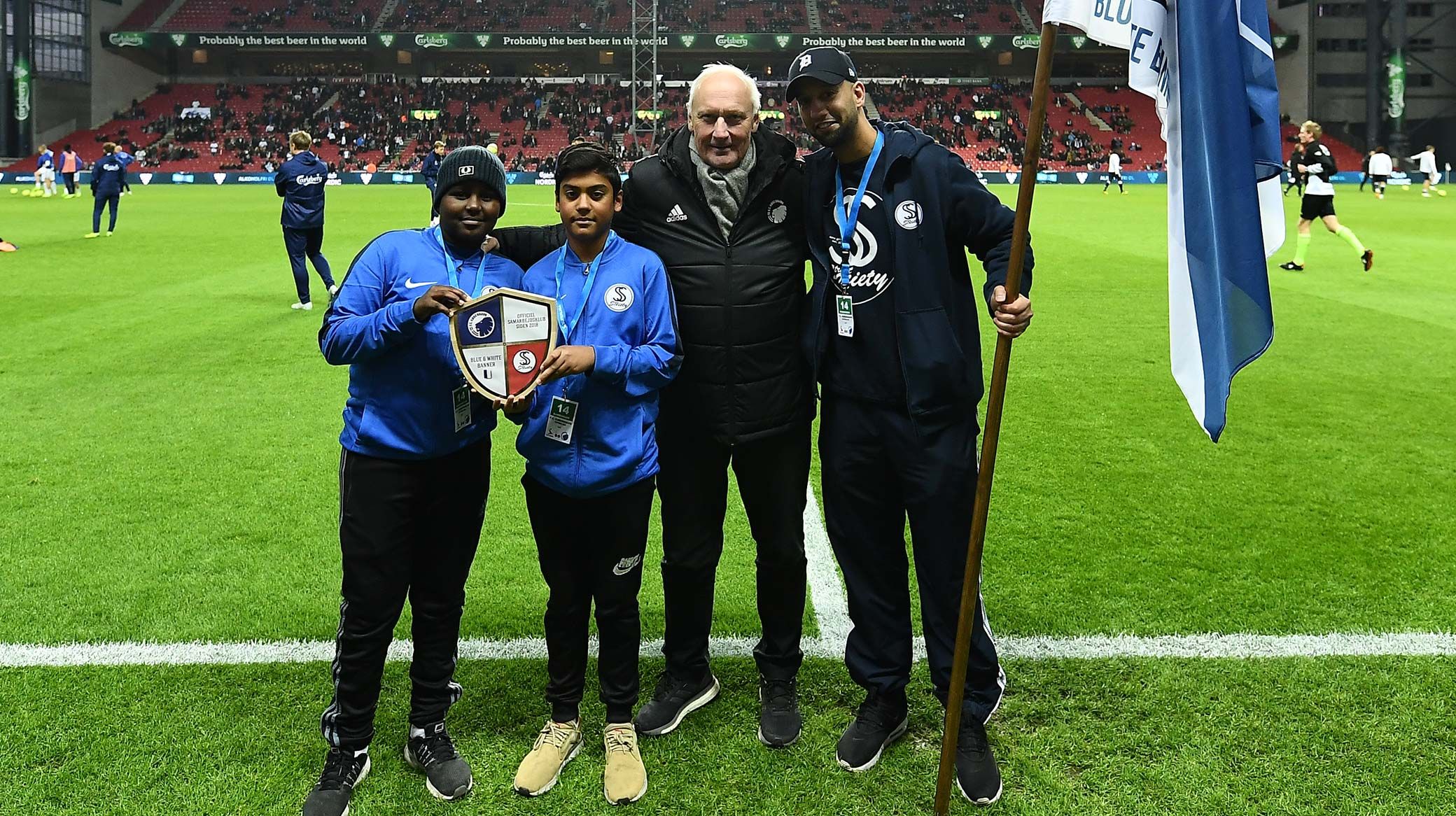 Lars Rønbøg, Getty Images
FCK joins forces with Street Society
30/10 2018 12:17
FC Copenhagen and Street Society have begun a new cooperation that aims to develop football in vulnerable residential areas of the city.
Prior to Sunday's home game against AGF, we announced our new relationship with Street Society.
The two clubs have visited each other several times during the year, and now we have got paper together in the form of a cooperation agreement.
This means, among other things, that FCK will help to develop Street Society and street football in vulnerable residential areas for the benefit of the city's children and young people.
Street Society will also get access to our training programmes and the opportunity for counselling and support from trainers from our Talent Department.
"It is a great acknowledgment of Street Society and we are incredibly happy, grateful and proud," says Reda M'Barek, one of the founders of the Street Society.
"FCK is a huge brand and possesses great expertise, which means a lot for our development and will strengthen and upgrade our coaches and role models. Now we look forward to getting started with the cooperation!"
Street Society has been around since 2014 and organises weekly training and street football tournaments in 10 districts in Copenhagen.
"We think it's a really exciting project with lots of potential," says Peter Winther, co-club administrator at FC Copenhagen.
"Here we have the opportunity to make a difference both on and off the pitch, and of course we want to support it."
>> Read more about Street Society at www.streetsociety.dk. [Danish]
>> Read more about the FCK cooperation club programme