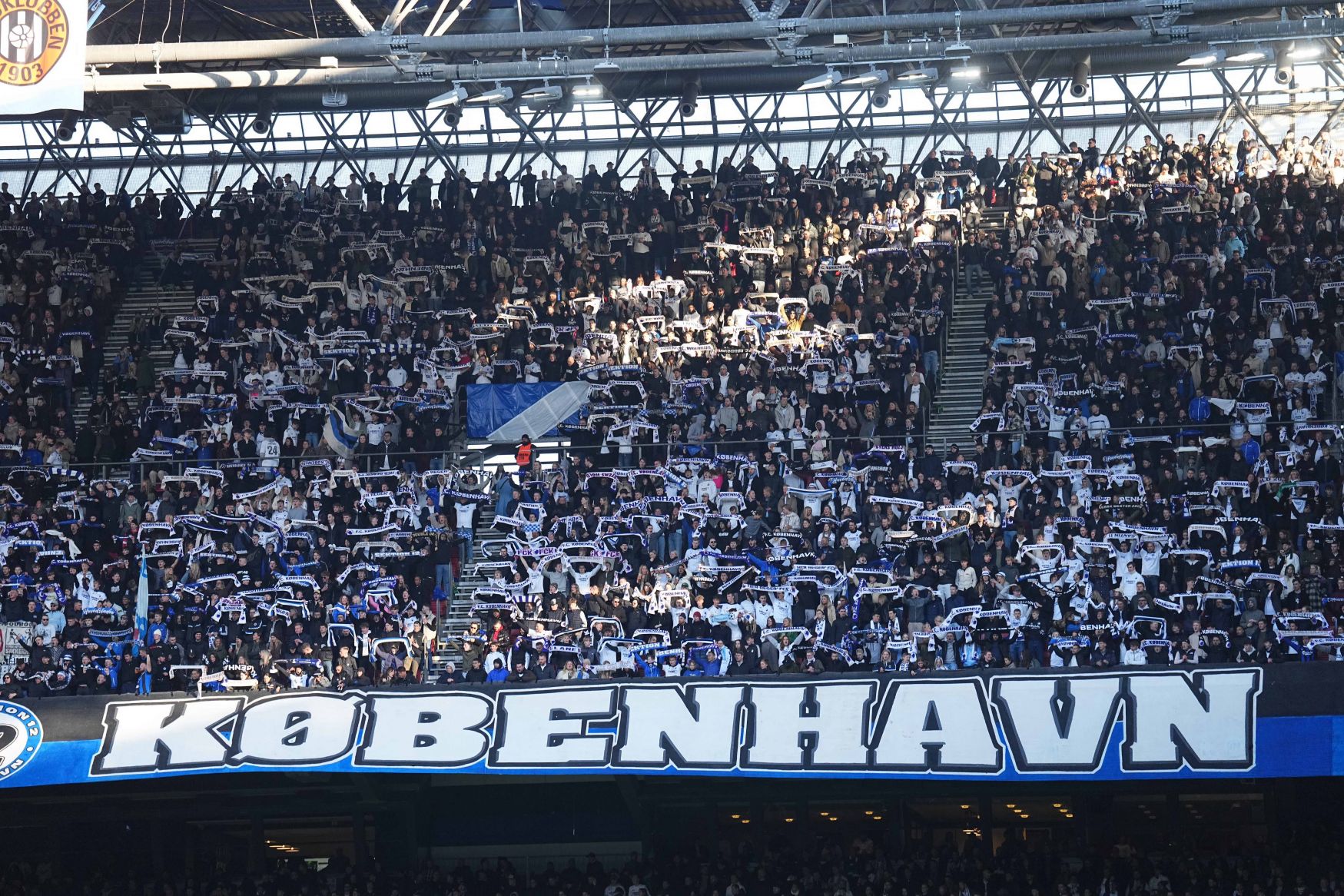 Lars Rønbøg, Getty Images
FCK home games expected to sell out
03/04 2023 12:19
F.C. Copenhagen expect the club's four remaining home Superliga games to sell out, or be close to being full, this spring.
Fans are advised to secure their seats for upcoming games against Viborg, Brøndby, AGF and Randers early, to avoid disappointment.
New FCK fans and visitors to Copenhagen can enjoy the atmosphere of Scandinavia's biggest football club by buying their matchday tickets online!
>> Buy F.C. Copenhagen tickets
More than 30,000 fans watched Sunday's table-topping clash between FCK and FC Nordsjælland, which the Lions won 2-1.
An incredible support
"First of all, we owe FCK fans a big thank you for once again creating an amazing atmosphere for a match in Parken," says FCK director Jacob Lauesen.
"It was incredible to experience it again. We can already see from our ticket sales that there is great interest in being part of the final four home games in the Superliga. Therefore, we don't expect the number of spectators to fall for the rest of the spring - quite the opposite."
FCK's average attendance this spring is 29,922. The club expects our next home game against Viborg on 16 April to be a sell-out. And it's likely to be the case for our remaining fixtures too.
Expect more sold out matches
"It's certainly a good idea to secure a place for our upcoming games now, because we expect them to be sold out. It's fantastic that we have so many fans looking forward to the next game in Parken," adds Jacob.
FCK's home fixture list for the spring is as follows:
16 April – F.C. Copenhagen vs Viborg, 4pm
30 April – F.C. Copenhagen vs Brøndby, 4pm
21 May – F.C. Copenhagen vs AGF, 6pm
4 June – F.C. Copenhagen vs Randers, 5pm