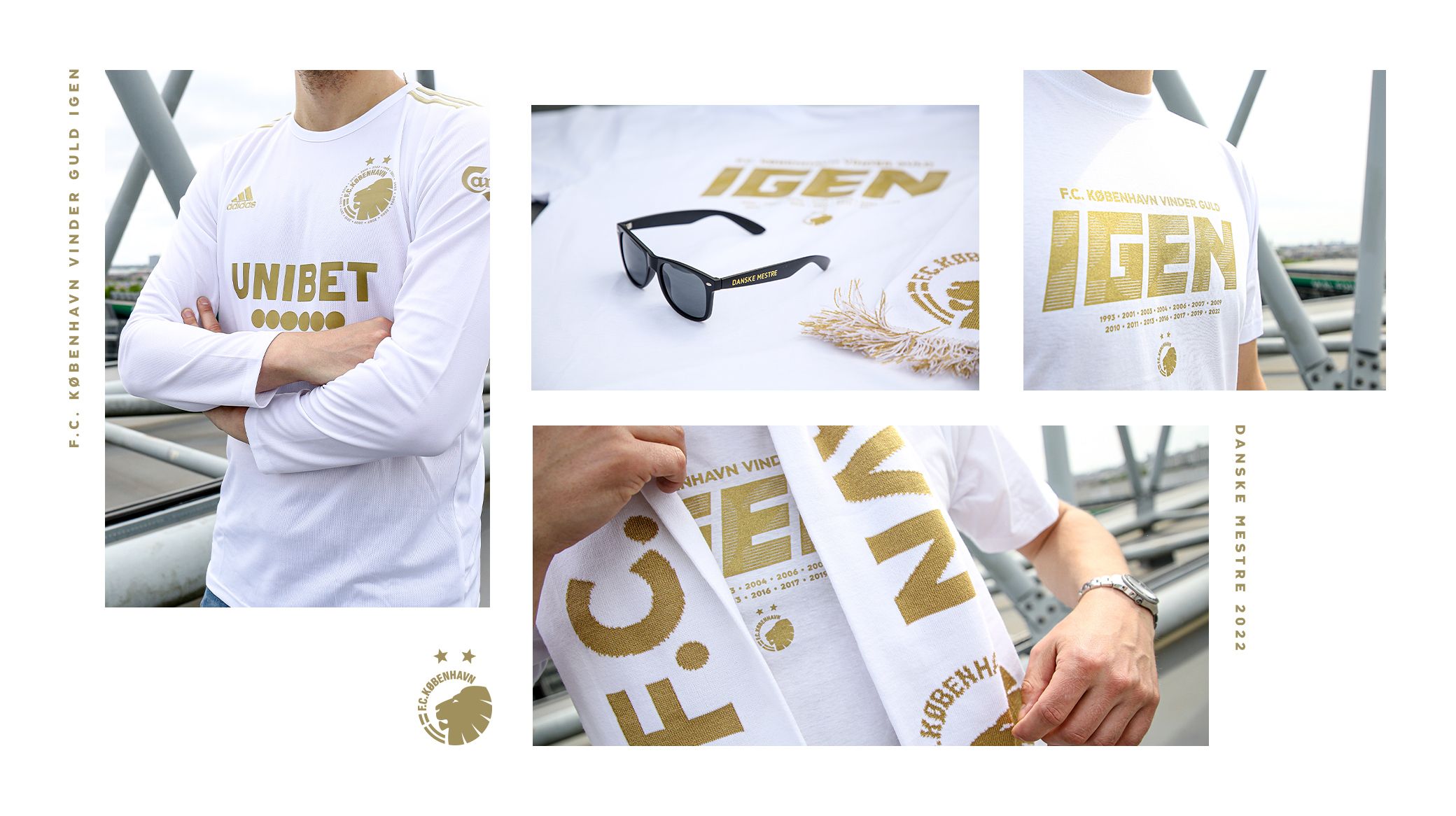 FCK gold merchandise on sale!
22/05 2022 13:03
F.C. Copenhagen have won the 2021/22 Danish Superliga, which means fans can now get their hands on plenty of FCK gold merchandise!
The FCK Fanshop and fckfanshop.dk now feature a large selection of gold merchandise for supporters. This includes the gold shirts the FCK squad wore when they lifted the Danish Superliga trophy, t-shirts, scarves and much more.
Explore the gold collection online at fckfanshop.dk
>> FCK FANSHOP
Stadium fan shop opening times
The FCK Fanshop on Øster Allé is also stocked with gold memorabilia and is open during the following times:
Monday - Friday: 10:00 - 18:00
Saturday: 10:00 - 16:00
Sunday: 11:00 - 16:00