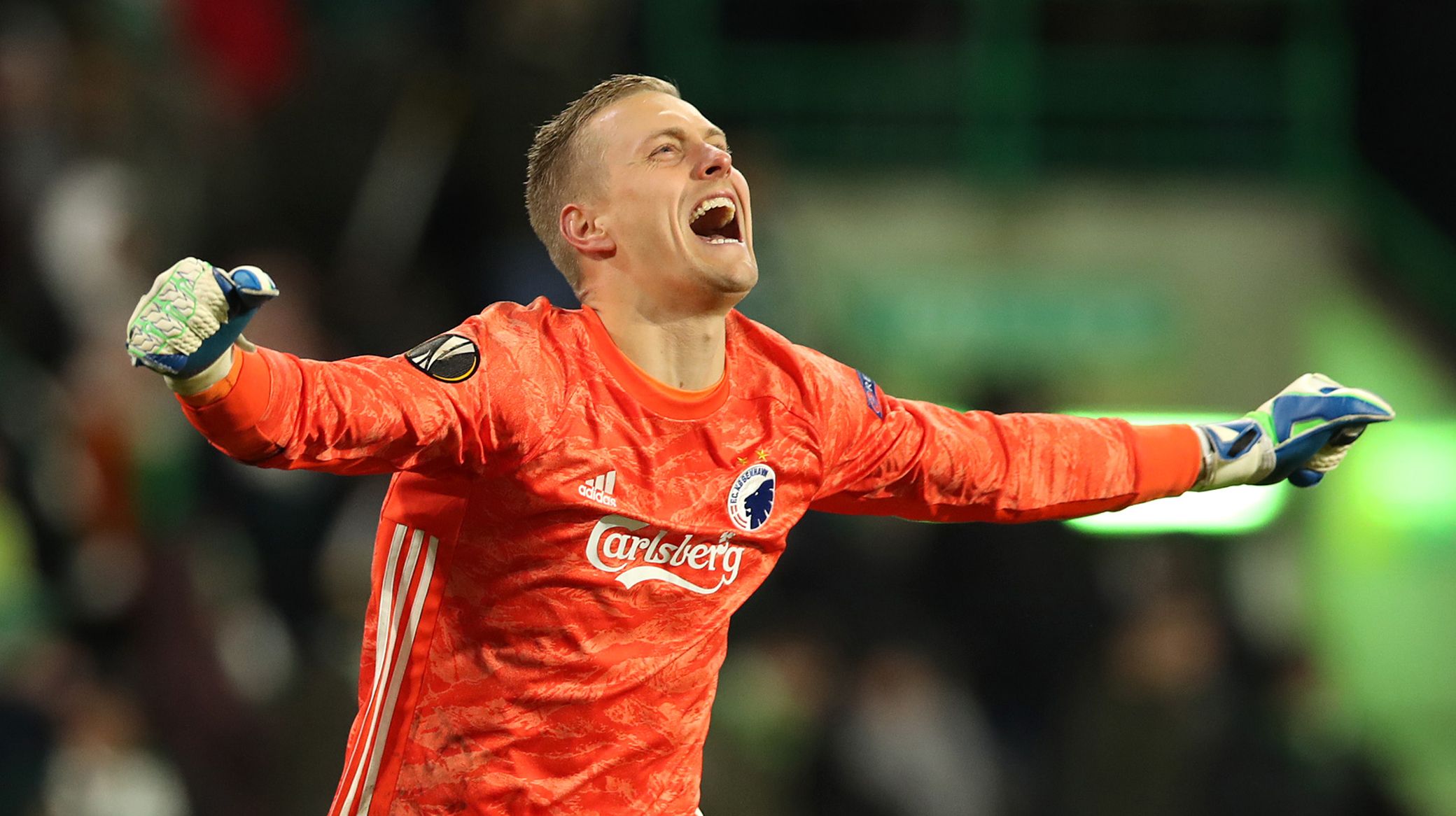 Ian MacNicol, Getty Images
FCK goalkeeper Kalle Johnsson in UEFA Europa League Team of the Season
27/08 2020 10:21
Kalle Johnsson has been named in the UEFA Europa League Team of the Season for the 2019/20 campaign.
Johnsson is one of three selected goalkeepers on the team, which consists of a total of 23 players.
He joins Inter Milan's Samir Handanovic and Yassine Bounou of Sevilla, who both reached the final with their respective clubs.
The 23 players have been chosen by UEFA's technical observers, including Dane Peter Rudbæk.
Kalle was particularly prominent in the knockout stages this season, not least in both clashes against Scottish side Celtic back in February.
It required a penalty from Manchester United's Bruno Fernandes to finally get past Kalle in the quarter-finals – and his perforce that night in Cologne earned him a spot in the Europa League Team of the Round.
All in all, the goalkeeper conceded just eight goals in 11 games as we reached the Final Eight of the tournament.
In addition, the season's team includes five players from Europa League winners Sevilla, six from finalists Inter and three from our opponents Manchester United.
Kalle is one of three players who do not play in clubs from the four biggest leagues in Europe on a daily basis - England, Spain, Italy and Germany - together with Basel's Fabian Frei and Shakhtar's Taison.
>> See all 23 players on the UEFA team of the season here