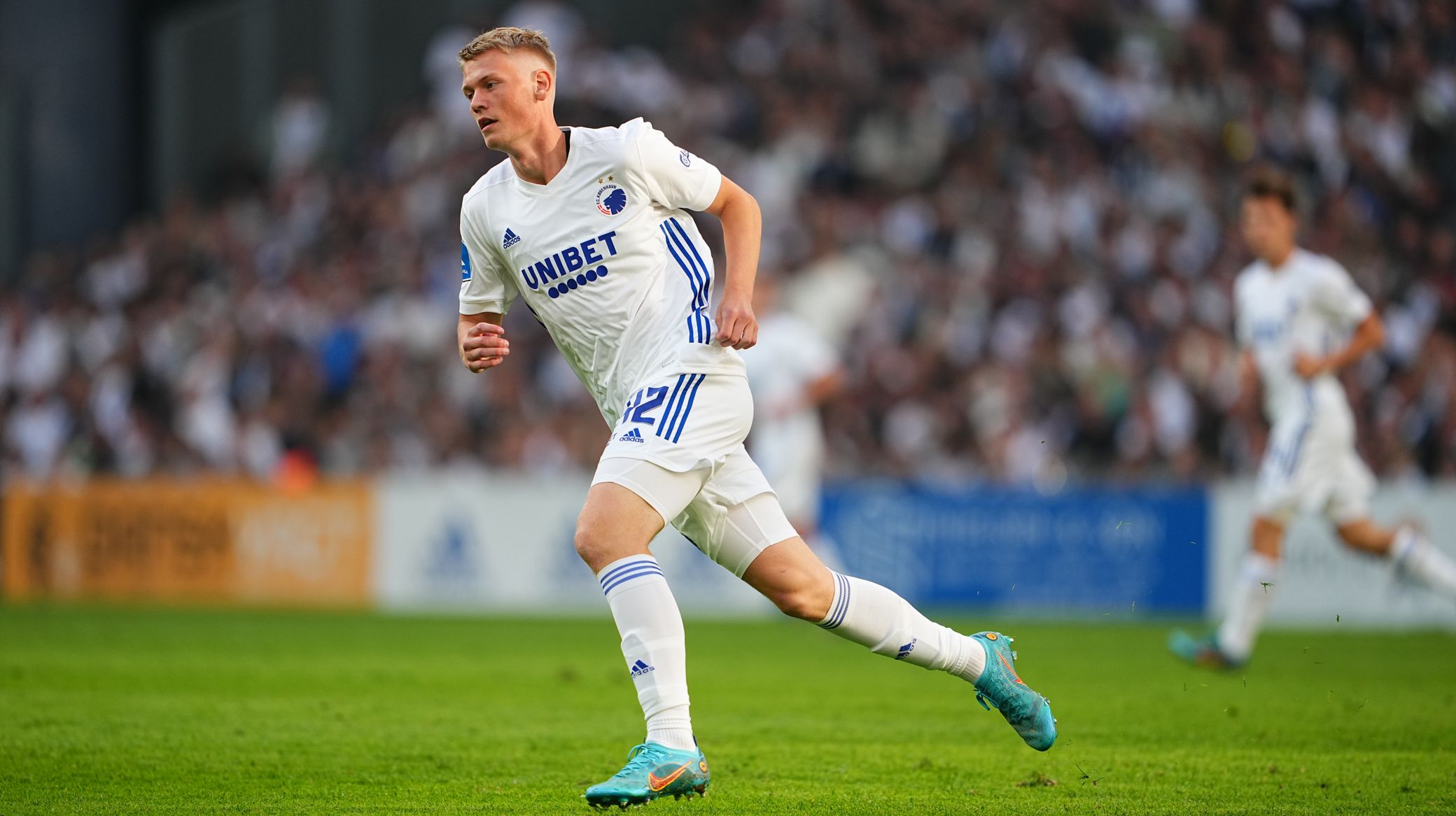 Lars Rønbøg, Getty Images
FCK extend Orri Óskarsson contract
25/05 2022 16:00
F.C. Copenhagen have agreed an extension to Icelandic attacking talent Orri Óskarsson's contract, which will now run until the summer of 2025.
 
The 17-year-old, who was the U19's top scorer this season, will also be promoted to the first-team squad from next term.
 
Óskarsson, who made his official debut in Sunday's title-winning match against AaB, joined the FCK Talent Department from Icelandic side IF Grotta in the summer of 2020.
 
Double youth champion and topscorer
Since his arrival the teenager has scored a wealth of goals for the U17 and U19 teams, helping both to win their respective leagues. On Wednesday he also has the opportunity to win Denmark's U19 Cup as well.
 
Óskarsson has scored 29 league goals for the U19s this season, and also netted 29 times for the U17s last season. In total he boasts 68 goals in his first two seasons at the club.
An extraordinary talent
"The numbers show very clearly what it is that makes Orri an extraordinary talent, which we will now take into his senior career," says sports director Peter Christiansen.
"He is a notorious goal scorer at youth level, and has not only shown that with us but also for the Icelandic youth national teams.
"We believe that he has the tools to become a skilled striker at the next level. He still has a lot of hard work ahead of him, but now he gets the opportunity to work with the best players and coaches in Denmark at senior level as well.
"We look forward to following his progress, and it's up to both him and us to unleash his potential."
 
Delivering players on an assembly line
Discussing the FCK Talent Department, PC adds:
"They're delivering players on an assembly line and Orri is a good example of why we want to bring the biggest talents in the Nordic region to Copenhagen, develop them and get them into FCK's first team, as others have done in the past year."
Óskarsson: The club is my home now
Óskarsson himself is looking forward to becoming a regular part of the first team.
"I am very happy and proud that FCK are giving me this opportunity," says Óskarsson. "I've been here a few years and I feel like the club is my home now, and I've got the perfect setting to develop further.
"Now I am really looking forward to the opportunity to train every day with the best players in Denmark. Of course I already know the players and staff in general, and that is a great advantage. It will be exciting to be part of that group.
It's about working hard
"I have big ambitions but I know that it's about working hard, because there is a huge difference between playing youth football and being part of the first-team squad at the Nordic region's biggest club.
"But I have spent all my time here developing to get ready for this. It is very motivating for me and I am very happy. It will be great."