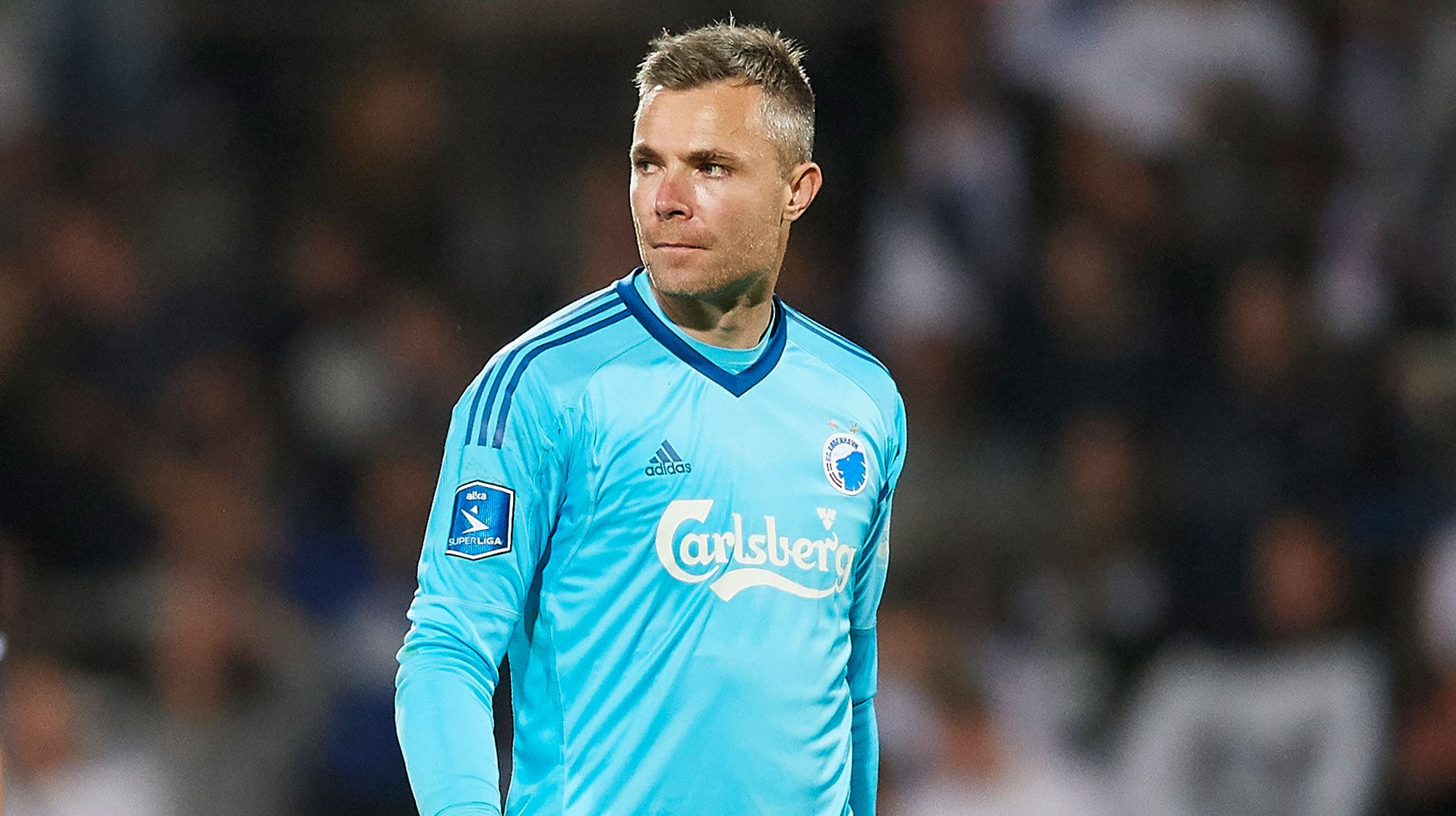 Lars Rønbøg, Getty Images
FCK extend Andersen stay
16/01 2020 10:46
F. C. Copenhagen have agreed to extend Stephan Andersen's stay at the club until the summer of 2021.
Andersen joined FCK in the summer of 2014 and his previous deal expired at the end of 2019.
The goalkeeper has played 107 matches for the Lions and won three Danish championships and three cup titles at the club.
Andersen, 38, also boasts 30 caps for Denmark and has played in both the Premier League and La Liga.
"First and foremost, Stephan is still a really skilled goalkeeper, always delivering 100 percent on the training ground and in the matches," says manager Ståle Solbakken.
"He has shown great dedication in working to recover from the serious injury he suffered in May, and he is the first man in training every day."
Discussing FCK's goalkeeper situation, Ståle adds: "We now have a tremendously strong goalkeeper team with Kalle Johnsson, Sten Grytebust, Stephan and Frederik Ibsen.
"With Stephan's extension, we have secured solidity if any valid offers come in during the transfer window, and we have an agreement with Frederik that he can leave the club in this window or next summer when his deal expires."
Andersen himself has welcomed the prospect of continuing at FCK.
"It's a really good agreement for me. I have received other opportunities but I have always had a desire to stay at FCK, where I enjoy a good life.
"I am constantly ambitious and have a lot of hunger to play football, so I am motivated every day and want to keep everyone in the goalkeeping team sharp and in contention for matches.
"I am not the young man I once was but I have not lost my drive. I can contribute - and I can still be a good pair of hands when needed."
Stephan Andersen
Born: November 26, 1981
Position: Goalkeeper
Height: 188cm
Previous Clubs: Hvidovre IF, Academic Ball Club, Charlton Athletic FC, Brøndby IF, Evian GT, Real Betis and Go Ahead Eagles.