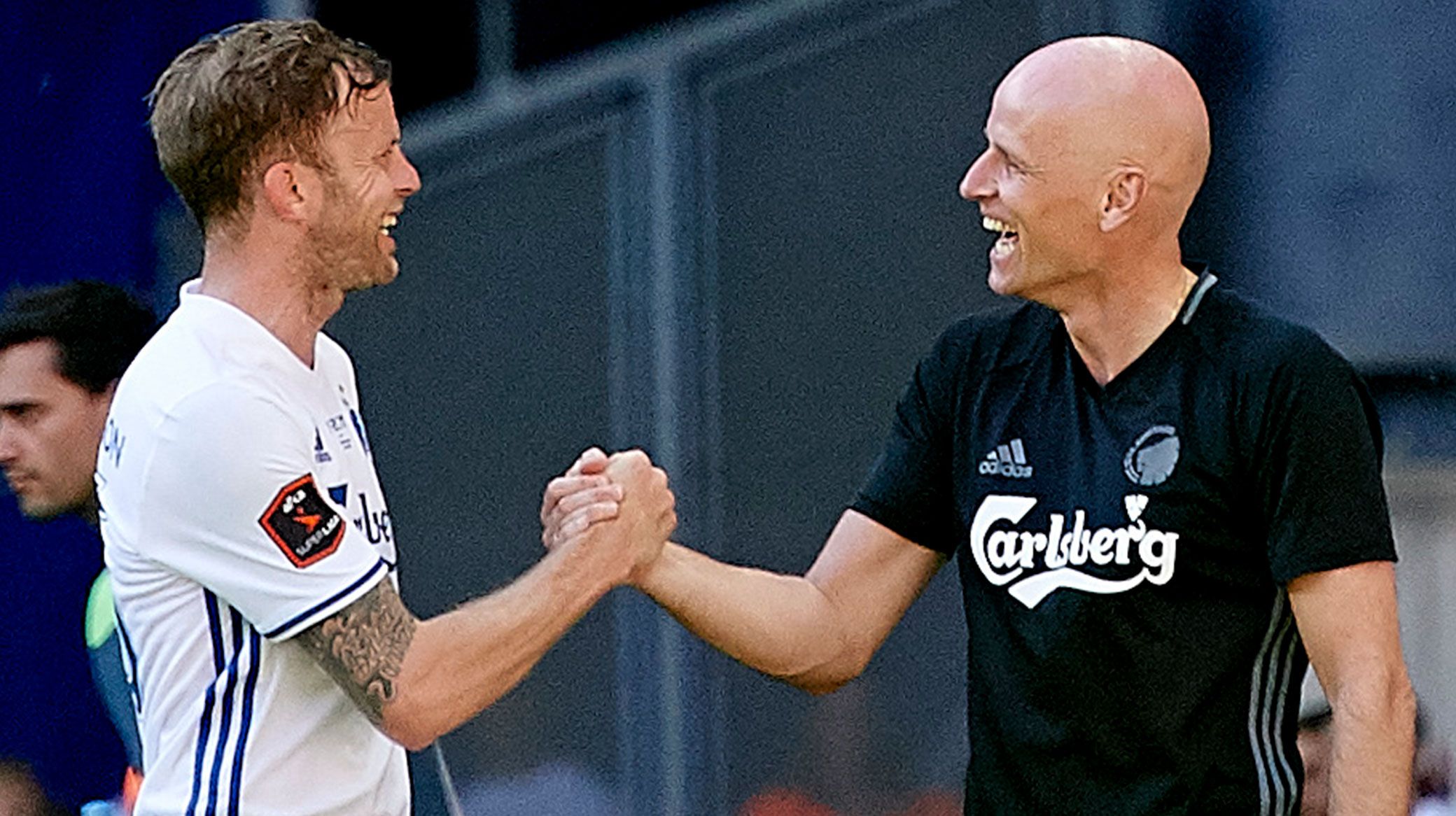 Lars Rønbøg, Getty Images
FCK defender Mikael Antonsson to retire tonight
25/05 2018 13:38
Mikael Antonsson will play his last game for FC Copenhagen when the Lions play AGF in the Europa League playoff clash tonight.
Antonsson has played 194 games for FCK, during which time he has won five Danish titles and four DBU Cups.
The Swede, who initially joined FCK in 2007 before spending three seasons at Bologna between 2011 and 2014, is set to retire.
"I have had a wonderfully privileged career that has been full of great experiences, memories and friendships that I will always take with me," Antonsson told FCK.dk.
"I have been lucky to represent my country and play for big clubs in five different countries, where I have learned something in every place and have been treated wonderfully well.
"I'm proud of the things I've achieved and I hope people will remember me as an honest football player who always did my best for the team.
"I have tried to be that at least.
"I would like to thank all my teammates, coaches and fans who have supported and helped me to have such a good career. I will always appreciate that."
FCK manager Ståle Solbakken originally signed Antonsson from Panathinaikos 11 years ago.
He said: "Michael has always been a 100 percent loyal and strong character for his club, team and coach.
"He is an honest and good person who does not think about what is best for him, but as always has put the team first.
"He deserves enormous respect for all that he has achieved, and many football players can learn from Antonsson.
"He has always been a super professional and strong player for the team. We owe him a big thank you for his time playing at FCK.
"Fortunately, he will continue with us as a staff member, and we are very happy as he still contributes a lot to the team every single day with his strong personality and professionalism."
FC Copenhagen will celebrate Antonsson's career at tonight's game in Telia Parken against AGF.
You can still buy FC Copenhagen tickets for the final game of the season here.