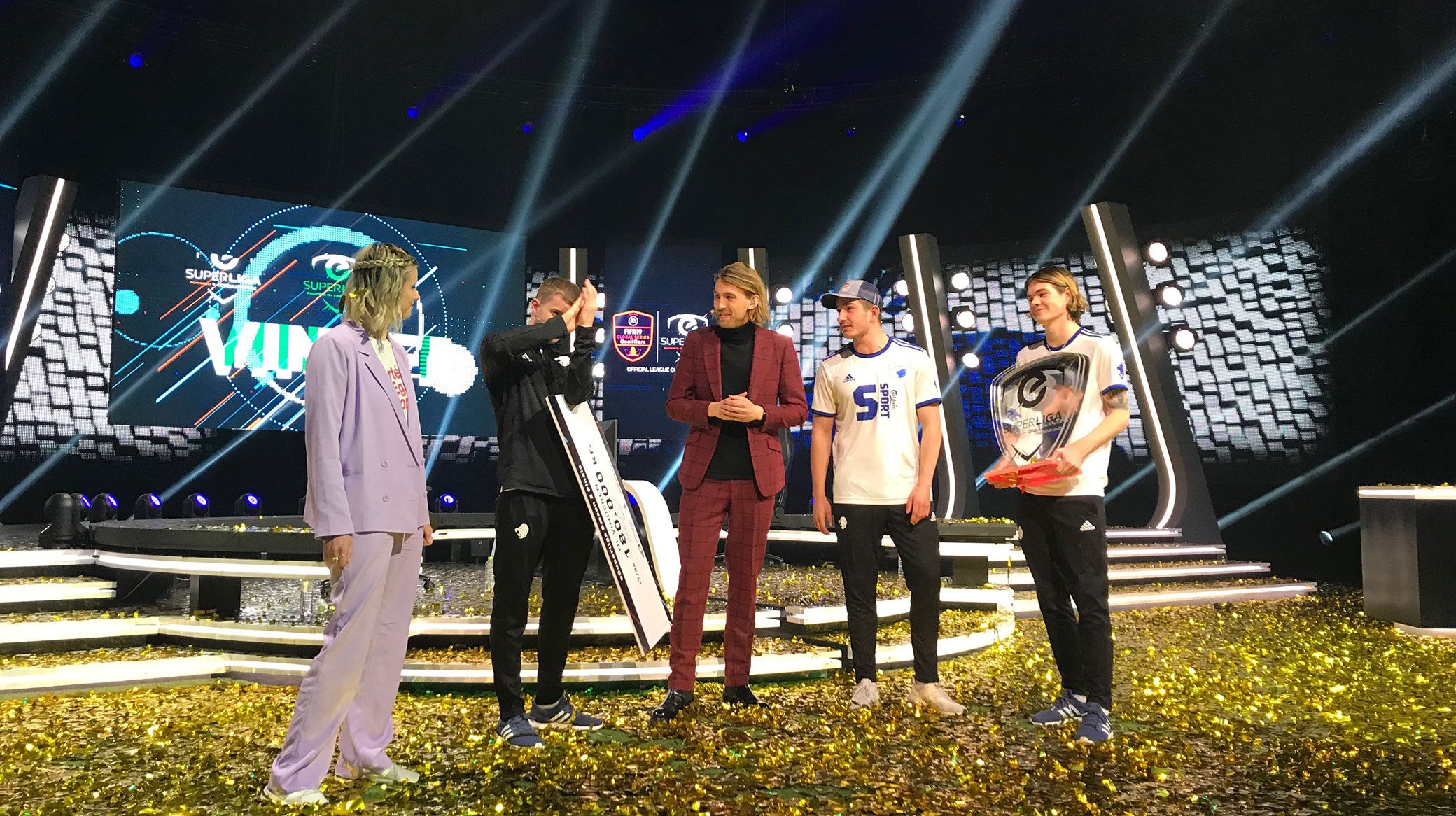 FC Copenhagen win eSuperliga title
18/04 2019 16:23
FC Copenhagen won the eSuperliga title on Wednesday as August 'Agge' Rosenmeier and Marcus 'Marcuzo' Jørgensen before Brøndby in the final.
The pair beat BIF in the best-of-three final, with Agge winning his match 1-0 and Marcuzo 5-2.
Earlier in the day we beat Hobro IK in the quarter-finals and Vijle in the semi-finals.
Congratulations to the whole team and the staff behind the players - and thanks to you who supported the boys and created a great atmosphere in KB Hallen!