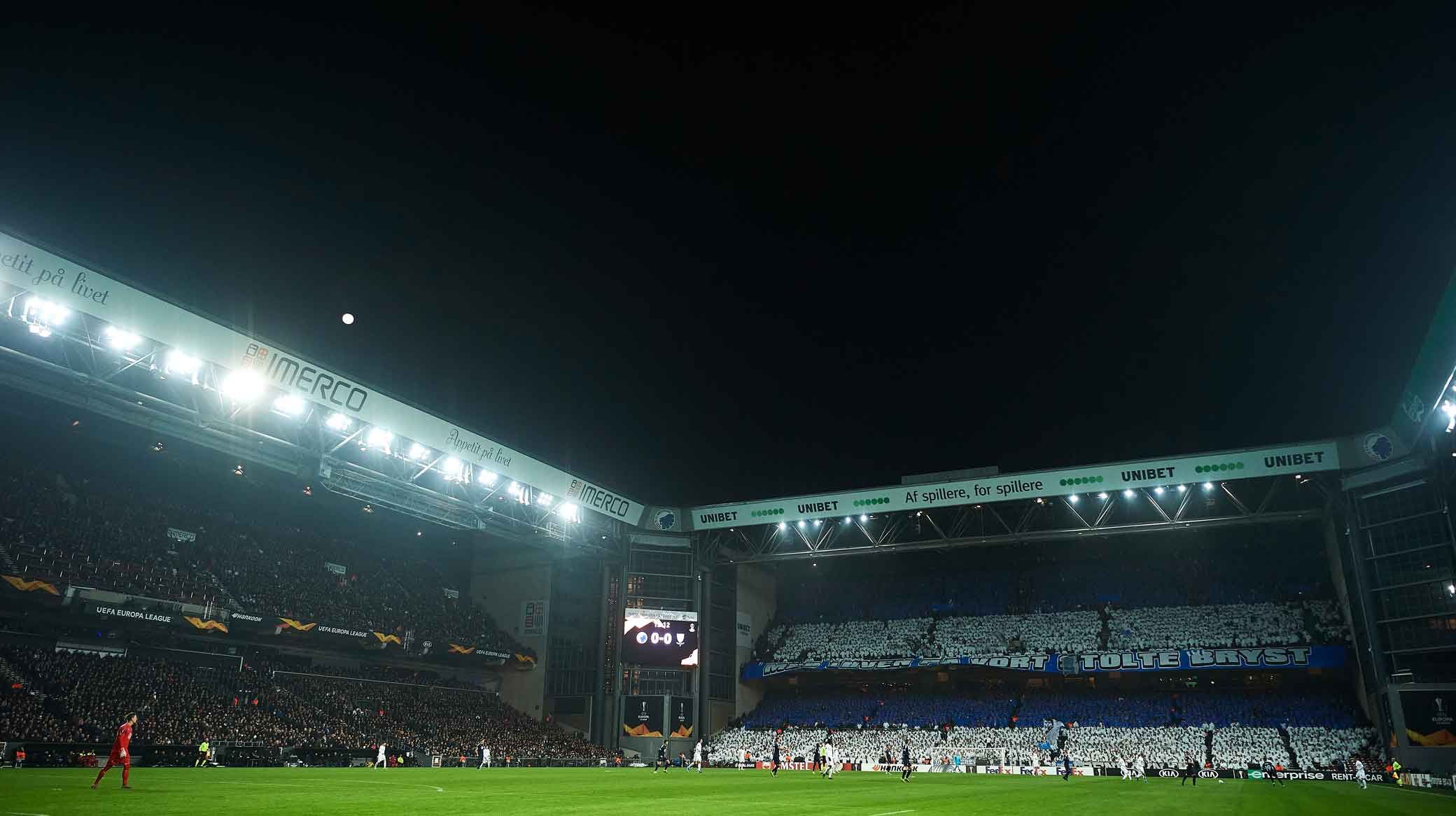 Lars Rønbøg, Getty Images
F.C. Copenhagen vs Istanbul Basaksehir ticket status
28/07 2020 09:50
F.C. Copenhagen are as yet unclear whether or not fans will be able to attend the UEFA Europa League clash with Istanbul Basaksehir in Telia Parken on 5 August.
FCK have welcomed back socially-distanced fans for Superliga games over the summer but UEFA have still not given a final answer on whether to allow spectators for the Istanbul game.
"It is a difficult situation for us and the fans who want to come in and watch the match," says Daniel Rommedahl, FCK Director of Football Operations & International Affairs.
"Of course we understand that the whole Covid-19 situation around the world can make it difficult for UEFA to make decisions long in advance. But with just over a week to go, we need to have a clear message now. We believe that on a sporting front it is right to allow spectators to the match, provided it is done in a responsible manner. That is clear.
"We have had and still have a dialogue with the top management of UEFA, but if one decides to lean on the general position of the UEFA Executive Committee not to allow spectators, then we would like a factual justification for that. We have reached a point where we consider the opportunity for spectators to be very small, as UEFA has not yet commented specifically on our case.
 
"We have sent all material on how we can settle the match in a safe and healthy way, just as we have done in the 3F Superliga for a period now. We have also constantly asked if they need further information from us in order to take a position, but we have still not been able to receive a message back from UEFA.
"We believe that when the local authorities allow crowds to attend 3F Superliga matches in Denmark, then there is no reason for us to see that the same should not be possible with this match. For our away match in Istanbul, local authorities allowed spectators to watch the game until the day after the match - and the authorities in Denmark are allowing spectators into football matches now, so for us it is difficult to see the difference.
 
"We are aware that Denmark is a special case in this context, but we just want UEFA to listen to our information, so we can get a thorough clarification."