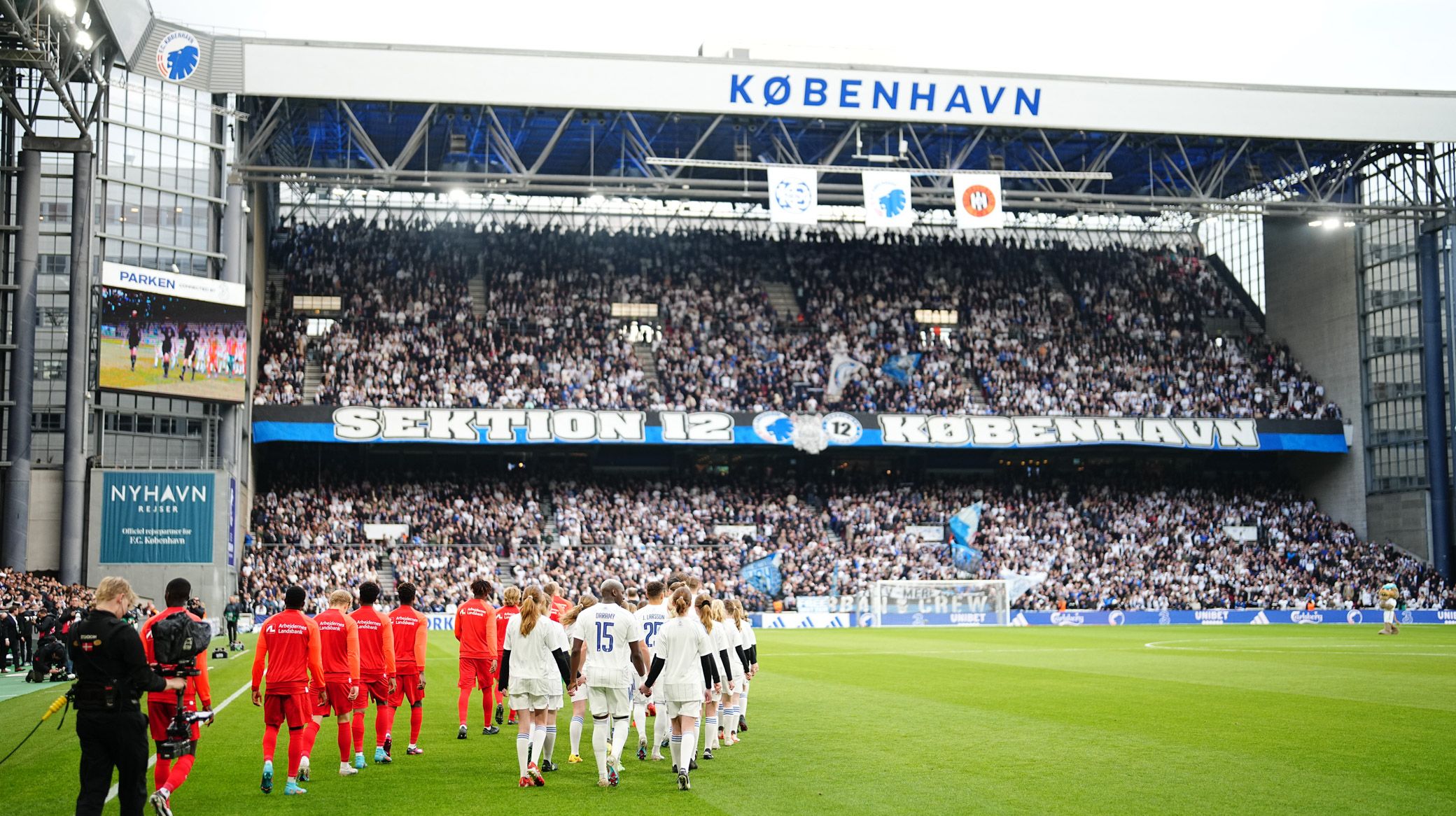 Lars Rønbøg, Getty Images
F.C. Copenhagen tickets for Danish Cup final – info
09/05 2023 21:41
F.C. Copenhagen take on AaB in the 2022/23 Danish Cup final on 18 May. The game kicks off at 5pm in Parken Stadium, and FCK can now present ticket information to fans.
FCK have been allocated the entire B Stand, half the C Stand (C9, C10, C12, C13, C14 and C15) and parts of the A Stand (A1, A2, A4 and A6) for the final. However, due to technical challenges with the League Association's ticket supplier, we cannot currently sell tickets for the final. We will provide more information on this as it follows.
Right of first refusal
We can inform supporters that the right of first refusal for those with a season ticket or ticket subscription starts on Wednesday 10 May at 10am. The right of first refusal expires on Thursday 11 May at 10am. We have contacted everyone with a season ticket or ticket subscription directly via e-mail.
Cup final ticket sale process
Tickets for the final will be allocated to fans based on loyalty points. Tickets will go on sale at billet.fck.dk, and the ticket price is DKK 300 for both adults and children across the entire F.C. Copenhagen allocation. Everyone, regardless of age, must have a ticket.
Season ticket holders, card subscribers and ticket subscribers with a minimum of 560 loyalty points get a 24-hour right of first refusal, which is determined and communicated when the time for the start of the sale is determined. Fans with access to the sale will be able to access all available seats, which is why there is no guarantee of a special stand section or fixed seat. We will contact all season ticket holders, card subscribers and ticket subscribers via e-mail with further information about the sale when the time for the sale is fixed.
FCK season ticket holders and ticket subscribers with fewer than 560 loyalty points will be contacted directly via e-mail if it becomes possible to offer access to ticket sales.
It will be possible to buy tickets for fellow fans if your friends also have access to ticket sales via their loyalty points, and if you are set up as a group of friends in the ticket system.
We do not expect Danish Cup final tickets to go on general sale.
Age limit in B Stand
The B Stand in Parken is where F.C. Copenhagen's atmospheric Sektion 12 watch regular league and cup games. And the stand will function as the primary section for our noisy supporters for the cup final too. However, as in Superliga matches, there will be an age limit of at least 15 years for fans in the B stand for the final. NOTE: Since there are no reserved seats/sections for the final, access to the B stand is not guaranteed for our Sektion 12 cardholders and subscribers.