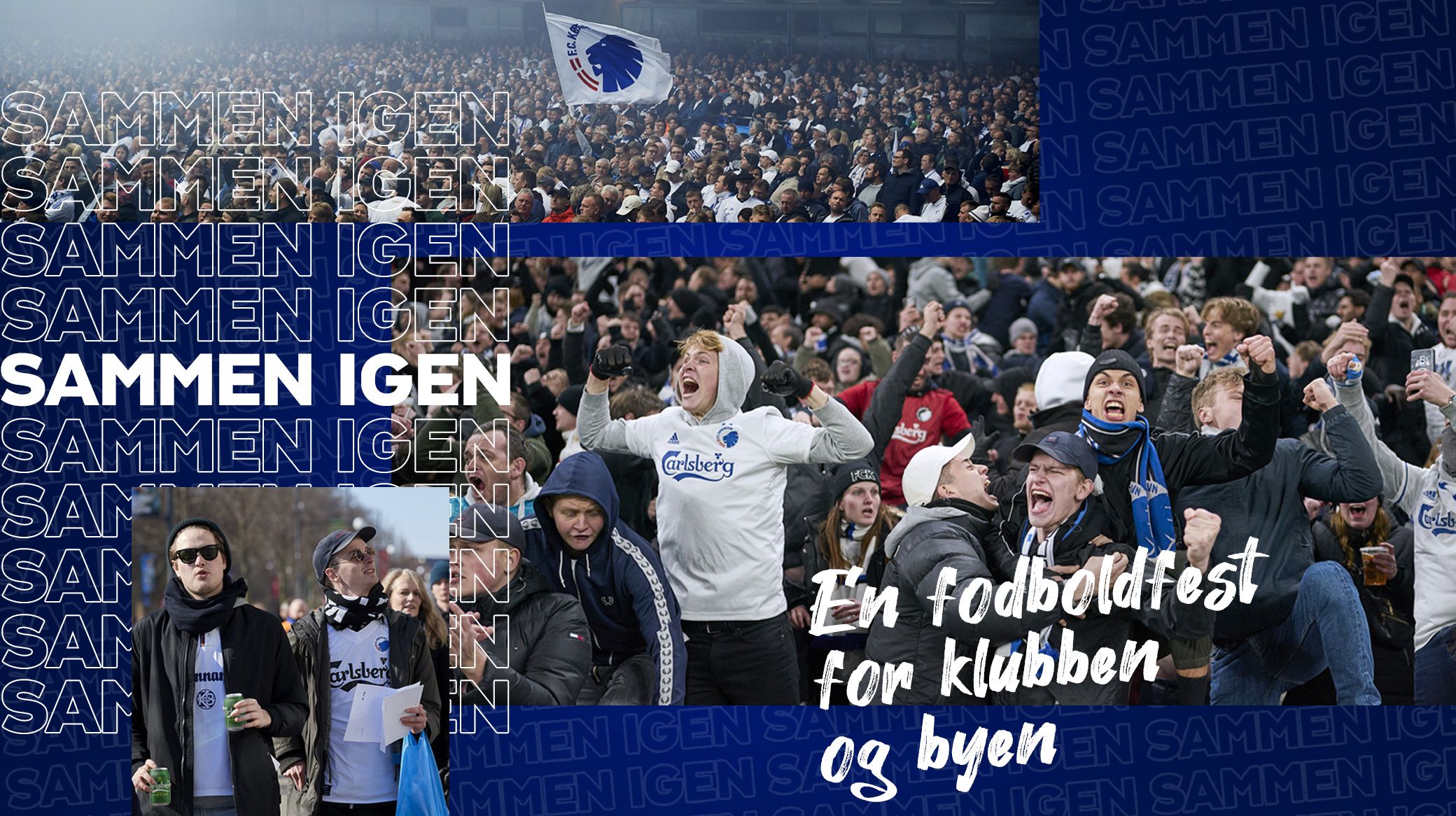 FCK Media
F.C. Copenhagen tickets: Apply for first game when fans can return
26/03 2021 16:26
F.C. Copenhagen fans can now apply for match tickets when whichever 3F Superliga game permits supporters to return to the terraces.
As yet the club is unsure when fans will be permitted access to Parken Stadium to watch games live once again. But that doesn't mean we can't get planning for the big day.
As a club, city and community it is important that those fans who want to return to live football can do so at the first viable opportunity.
Therefore, we are now open to applications for tickets for our first game back in Parken. All you have to do is purchase a ticket voucher for DKK 100 and you will be able to use it once the game in question is confirmed.
Valid season ticket holders and subscribers will not need to buy a ticket voucher.
The ticket will provide flexibility both in terms of stand choice and the opportunity to have a seat with friends and family. The price of DKK 100 applies until and including 16 April, after which it is DKK 150.
>> Buy F.C. Copenhagen tickets
Season ticket holders and subscribers are guaranteed access
From our season ticket holders and subscribers, we have during this challenging time experienced nothing but overwhelming support, and we look forward to welcoming you again to the stadium. Everyone with a valid season ticket / subscription for the current season of course has access to the given match.
If there is a match this season, all current season card holders / subscribers are guaranteed access. If that match is in the next season (or even after that), you must have a valid season ticket / subscription by that time to be guaranteed a place.
>> Buy F.C. Copenhagen tickets

Video guide: How to buy your FCK ticket voucher