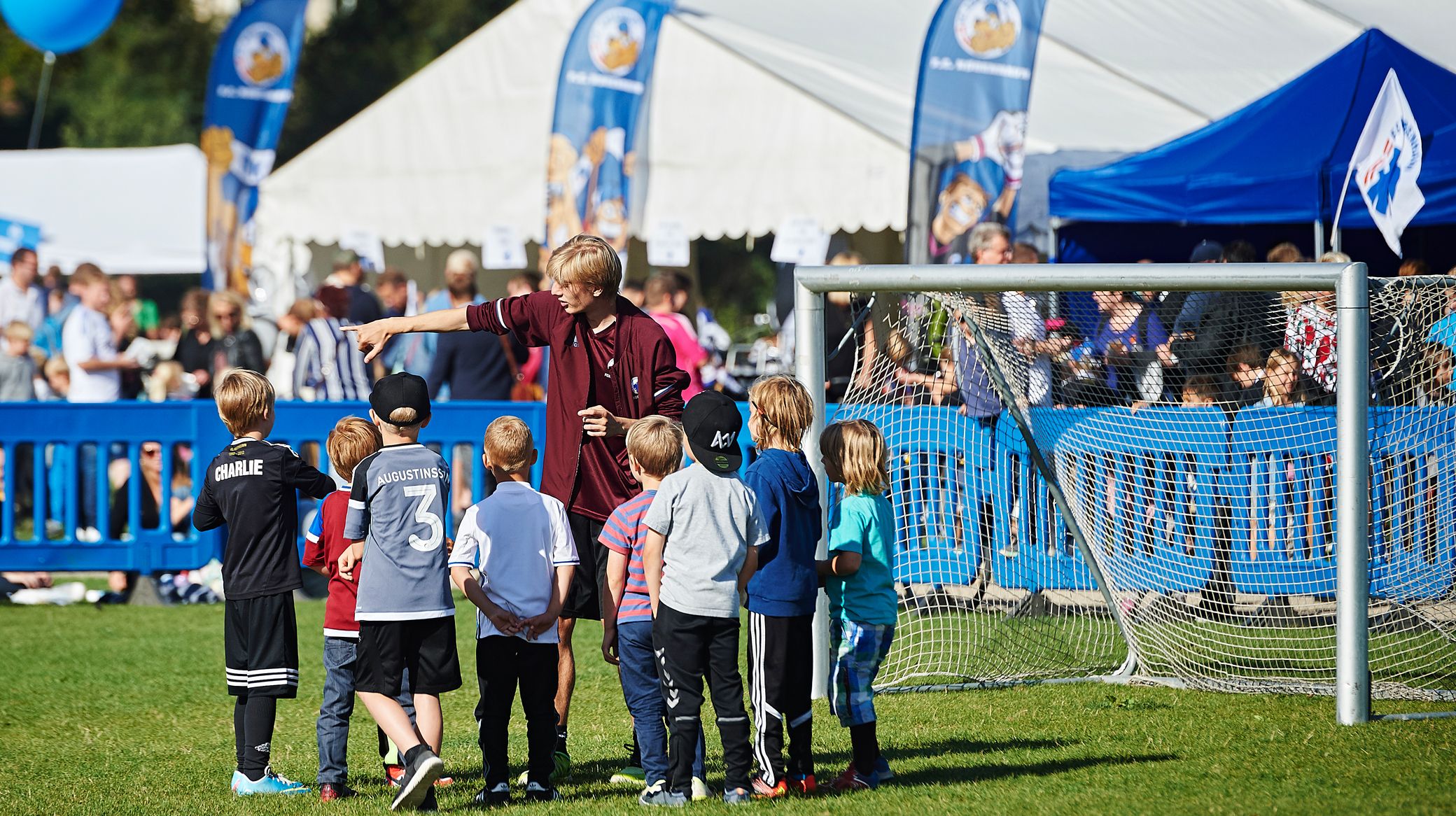 Lars Rønbøg, Getty Images
FC Copenhagen launches Football in the City
13/03 2019 17:38

FC Copenhagen have today launched Football in the City - a new initiative to bring Scandinavia's biggest football club even closer to the fans.
FCK wants to make football a central part of every Copenhagener's life and take a join responsibility in creating a good quality of life and healthy framework for people in the capital.
We are therefore launching Football in the City, which will help create a new enthusiasm for football, health and well-being in Copenhagen!
Football in the City brings together all the non-elite football actives that we already have going on here at FC Copenhagen. The project will operate out of FCK's collaborative club project, Blue & White Banner Day.
Today, the initiative boasts 43 clubs and just over 33,000 members, which corresponds to 10 per cent of all registered football players in Denmark.
At the same time, CPH Playday - the twice-yearly exercise day for Copenhagen schoolchildren - and a number of other projects will be included in the Football in the City initiative.
Football in the City will be headquartered in Telia Parken with a newly-appointed project coordinator and a number of dedicated employees.
Football in the City - Katja Moesgaard
"Football in the City is part of our 2019+ strategy and significantly raises our ambitions in this area," says FCK COO Katja Moesgaard.
"We want to take the lead and use football as a lever in the development of the city and be part of Copenhagen's everyday life, and so Football in the City will become a central focal point for us.
"Through Football in the City we will be in daily contact with thousands of Copenhageners of all ages, from the first to the last kick. We will also continue to create events such as Blue and White Banner Day on Sundays, where thousands of members of our collaborative clubs come to football with us, and our sports day, CPH Playday, where we take joint responsibility to help make more Copenhageners get more exercise and have a good experience with the football as the focal point."
Copenhagen mayor Frank Jensen is also delighted with the Football in the City initiative.
"I warmly welcome the fact that FCK takes an active and great responsibility for creating interest in broad sports and football in Copenhagen," he said.
"It is my goal as mayor that as many Copenhageners as possible take up sports in Copenhagen and be part of the communities that sport offers. That is why I am also proud of the fact that, in my time as mayor, a total of approximately two billion DKK has been granted for new sports facilities.
"We have a good cooperation between the Copenhagen schools and FCK on, among other things, CPH Playday. And the fact that FCK is now expanding the voluntary effort is very positive, and I hope it will inspire even more people to come out and get active."
Franciska Rosenkilde, in charge of Culture and Leisure in Copenhagen, said: "I support any initiative that contributes to more young people being active in everyday life, enjoying good experiences and becoming part of a positive community. It is gratifying that FC Copenhagen with this initiative takes responsibility for the breadth of football and shows that they will be the city's team - not just by name but also benefit."
At FCK, partnerships are a crucial element in the development of Football in the City.
"We already have a strong cooperation with the municipality of Copenhagen, DBU Copenhagen and Paul Petersen's Sports Institute," Katja Moesgaard adds.
"And we are also very open to several new partners who want to be part of Football in the City in the future, whether it is educational institutions, companies, football clubs or other projects."
The central hub of Football in the City will be the collaboration clubs, which will continue and develop further.
"An important point for us is that this is for all Copenhageners. We do not have an elite goal for it. We will, of course, continue to promote the talent development and create the next Thomas Delaney, Jonas Wind or Mohamed Daramy, but the elite work is done in our Talent Department and at the DBU Top Centres," says FC Copenhagen's talent manager Sune Smith-Nielsen.
"Football in the City is about creating interest and enthusiasm for football for everyone in the city. Here we feel that we have a responsibility to contribute with the experiences and abilities we have around football so that even more Copenhageners get even better experiences through football.
"We are already present every week in 10-15 rotating clubs, which we help to create a good children's environments and training culture, while our club consultants also help build good and sustainable clubs.
"We are already working with very different types of football projects from the larger and well-established clubs, about street football projects like the Street Society, for our cooperation with DBU Copenhagen on girls' football in the Copenhagen neighbourhoods, and we are also open to new types of ideas and projects about the development of football in Copenhagen."
If you have a project that you think may be relevant for FCK to look at, please send an email to boldibyen@fck.dk