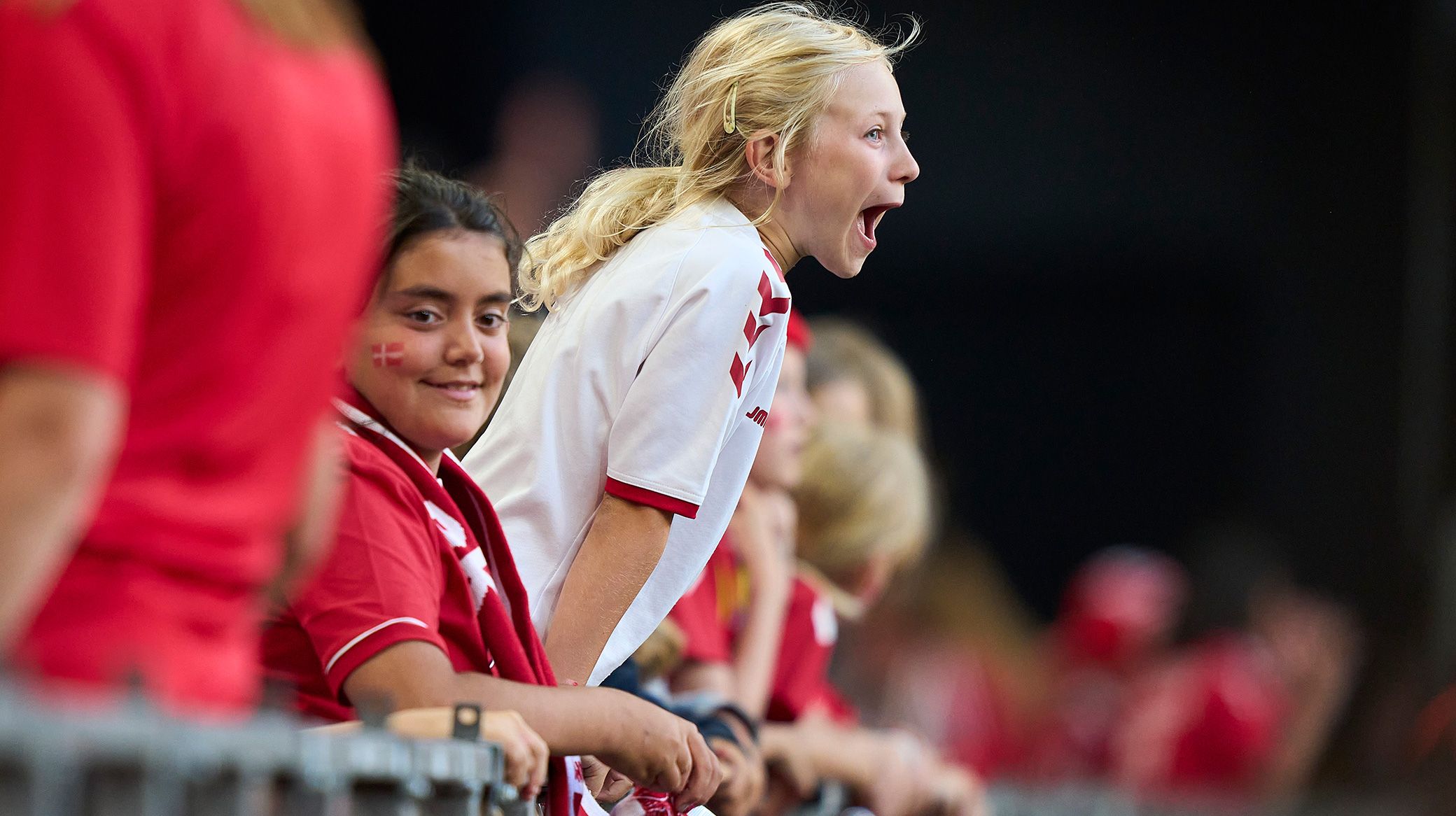 Lars Rønbøg, Getty Images
F.C. Copenhagen to launch women's team
21/10 2022 17:00
F.C. Copenhagen can confirm the club will aim to launch a women's football team within the next five years. The pledge is part of the We Are Copenhagen strategy that was presented at Parken on Friday.
"All footballers, regardless of gender, should be able to dream of playing for F.C. Copenhagen and in Parken," says FCK director Jacob Lauesen.
"That's why it's time for us to get involved in women's football and create a team that can play under the club's name and crest. We owe that to women's football in Denmark and the thousands of Copenhagen girls who love football, whether they play for one of our many partner clubs or come to Parken to watch FCK play.
"We can see that Danish women's football is stronger than ever, and we would like to actively contribute to its further development."
FCK are currently active in girls' football across Copenhagen via the club's cooperation clubs, which not total more than 50. The clubs give thousands of boys and girls the opportunity to train every week. Now FCK plan to contribute even more.
"We're committed to creating FCK women's football within this strategy period, but we are not going to set a deadline here, because we don't want to do it half-heartedly or rush it," says FCK development director Sune Smith-Nielsen.
"This about finding the right model for the set-up, and therefore the first step is to hire a manager to drive the process forward, so that FCK's women's team is created seriously and ambitiously.
"This can be done based on several different structures and we must now analyse what we have, to find the best model for FCK.
F.C. Copenhagen are already in the process of dealing with licensing rules and possible cooperation agreements, and will from there find the model that best suits the club.