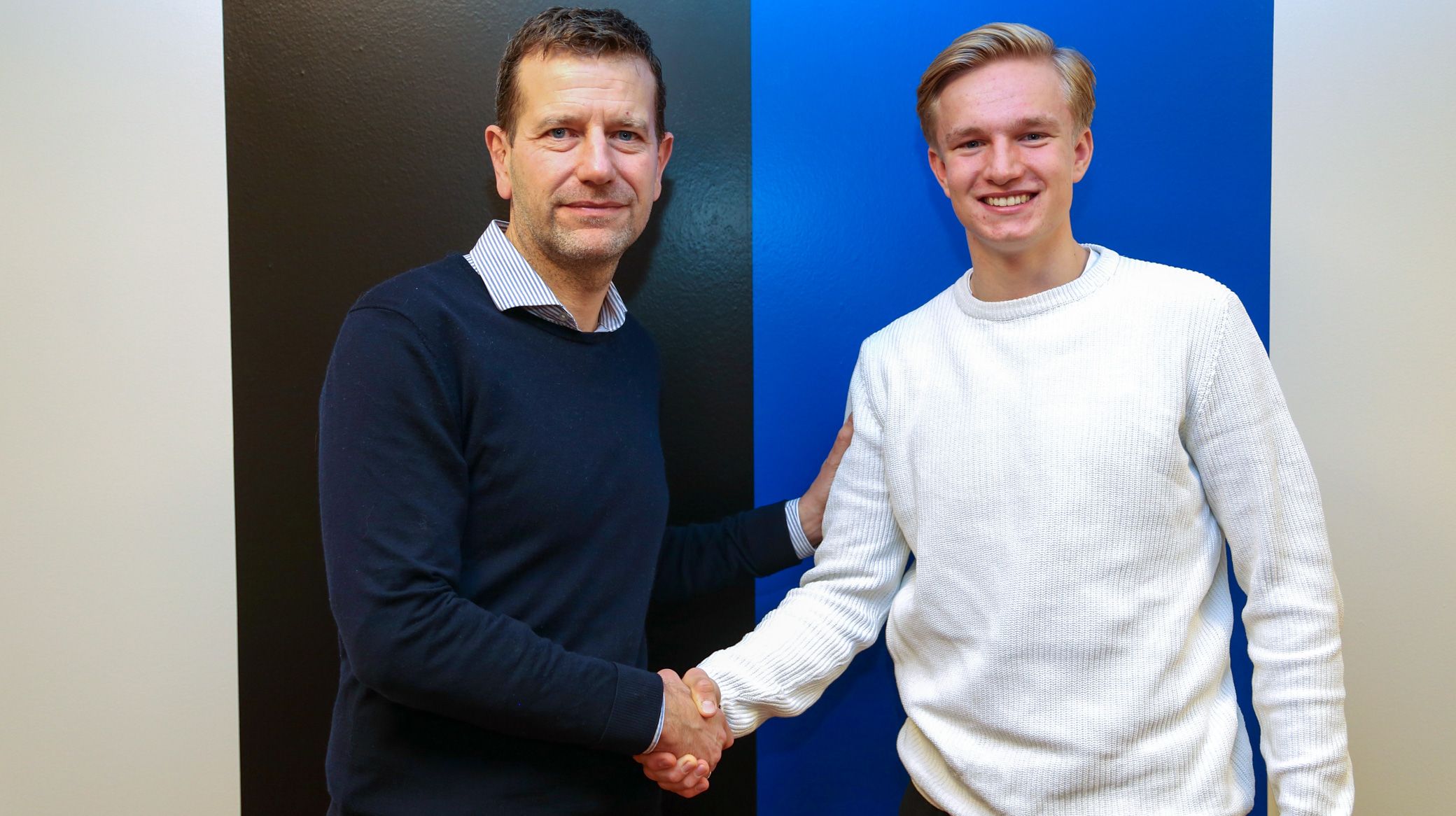 FCK.DK
F.C. Copenhagen extend Victor Kristiansen contract
20/12 2020 17:31
F.C. Copenhagen have extended the contract of 18-year-old Victor Kristiansen just a few days after his birthday.
"Victor has been with us all the way, ever since he started playing children's football in KB," says development director Sune Smith-Nielsen.
"It's always a good story for us when our own talents go all the way to the first team and it means a lot to the whole club. He is a purposeful and modern left-back who is skilled both tactically and physically, and incredibly dedicated. He has the whole package, I think."
Kristiansen's contract will run until 31 December 2023, and according to the plan, he will be promoted to the first-team squad this summer.
"We are really happy that Victor has agreed to an extension," says FCK's interim sporting director William Kvist.
"He is a true FCK player who has been in the club since he was very young. So it is yet further proof of both the strong work done at FCK Talent and our overall plan to create more quality players themselves, who are skilled enough to play on the first team.
"In terms of play, Victor is a real 'powerhouse', who actually looks like a senior player already, which he has already proven in training. Now he gets the opportunity to establish his name on a more permanent basis, and we see great prospects for him in the future."
Two matches on his CV already
Kristiansen his Lions debut in the Danish Cup match against Avarta in October and was also given playing time against SønderjyskE in the Superliga.
"It's a really big day for a player like me who has been at KB since I was four years old!" he said.
"It has been cool already to be allowed to come in and play for the first team in the games I have been given. And it has only given me even more enthusiasm to continue to work hard and develop myself as much as possible."
Primary focus on U19s
Kristiansen describes himself as an energetic left-back who loves to run up and downs he flank. And he is happy that his future is at FCK.
"Now I have to finish my education this summer, and then focus fully on football afterwards," he said.
"First and foremost, it's about keeping focus on my last half-year in the U19 team, but I'm really excited to become a regular part of the first-team squad. It is great to have my future in place."