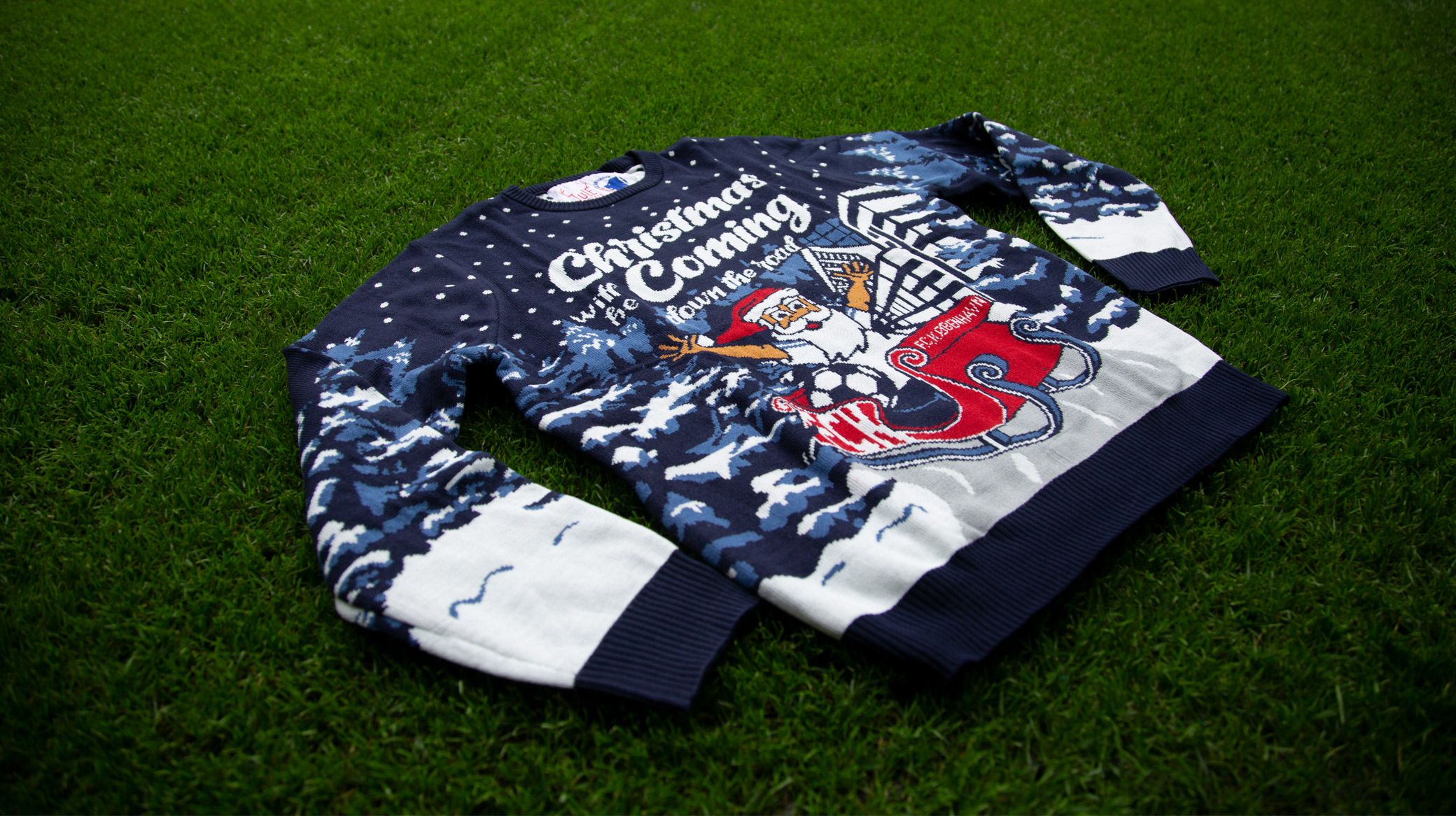 FCK.DK
F.C. Copenhagen Christmas jumper available to order online
06/11 2020 11:09
The 2020 F.C. Copenhagen Christmas jumper is finally here after its unveiling by club mascot Leo in Parken Stadium.
Fans can buy the jumper from the FCK Fan Shop on Øster Allé, or order it online today.
This year the jumper has the words "will be coming down the road" emblazoned on the front, in tribute to the well-known song chanted by fans on the terraces of Parken.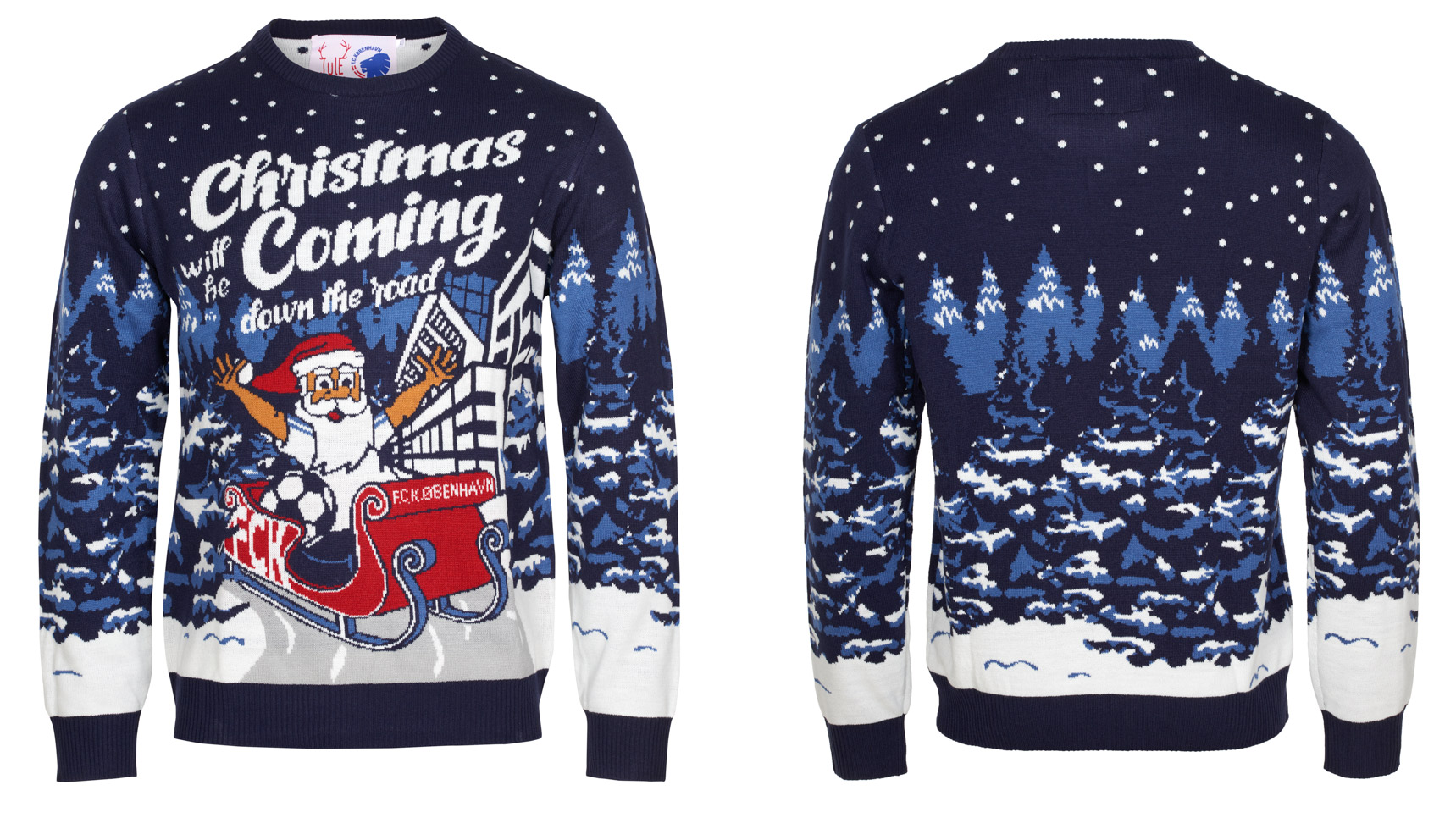 The F.C. Copenhagen Christmas jumper costs 399 DKK and can be bought in adult or children sizes.
>>> Order your FCK Christmas jumper here!
Remember that all items purchased in the FCK Fan Shop from now until Christmas Eve can be exchanged until and including 10 January 2021.
FCK can ship merchandise all over the world. So why not head over to the online Fan Shop today and get your F.C. Copenhagen presents ready for Christmas!