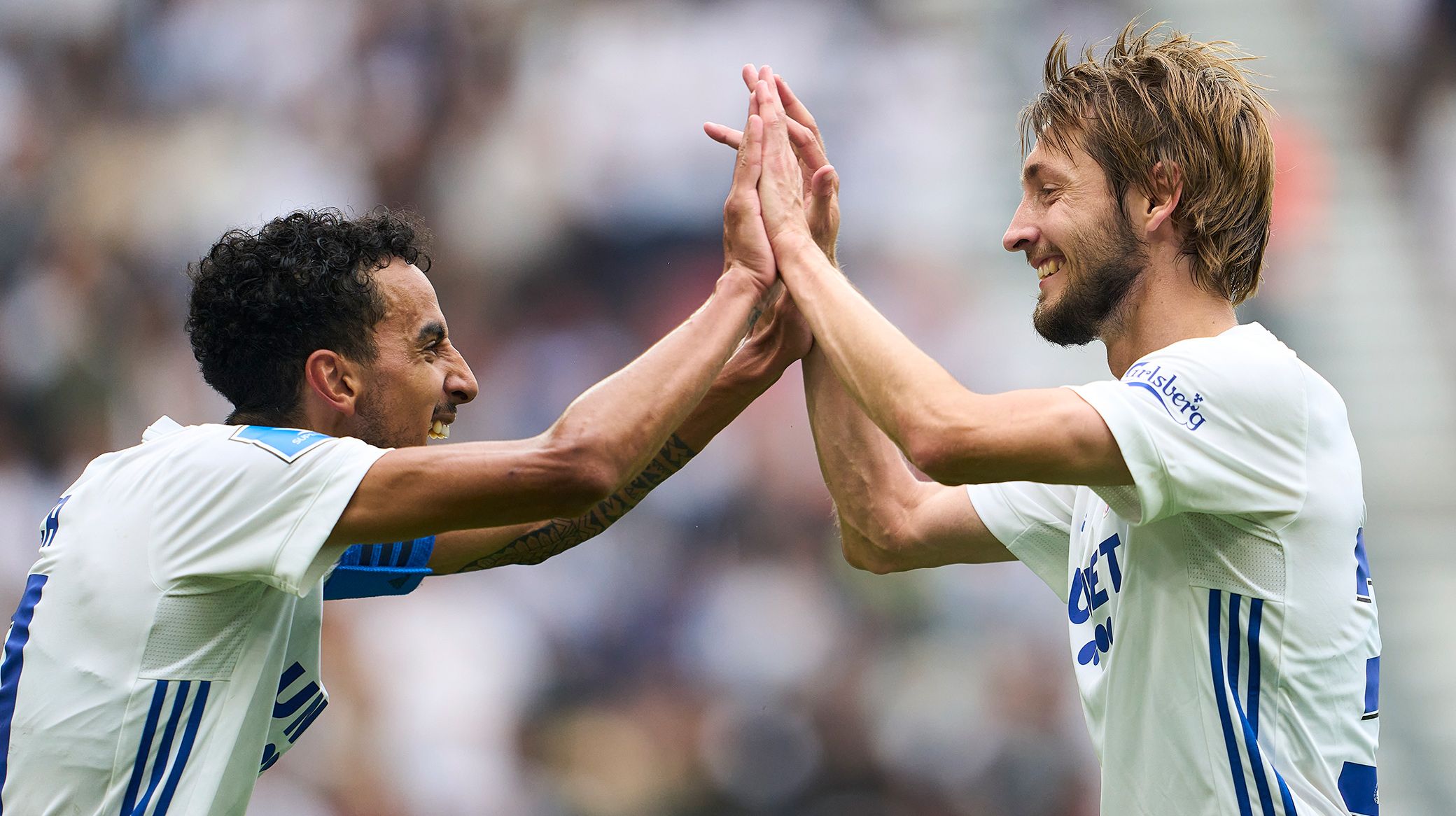 Lars Rønbøg, Getty Images
Falk on Zeca: Great to have him back!
31/07 2022 10:54
Rasmus Falk says having fellow midfielder Carlos Zeca on the bus for Sunday's trip to Viborg has raised the spirits of the entire F.C. Copenhagen team.
Zeca is back in training after suffering a serious knee injury last autumn. He played 45 and 65 minutes respectively in two training matches for the first team and U19s this summer, and is now taking the next step in his recovery.
"It's great, and it's something we've been waiting for for a very long time, and are looking forward to," says Falk.
"He has always been close to the team and we have had him on the training ground for a while, and now he is finally able to be part of the games, which he deserves.
"Personally, I'm really, really happy about it. I've played a lot of games with Zeca and I've been able to follow him all the way through these nine months, so it's great to see him finally get the opportunity to come back to what he loves.
"I can't wait to see how people receive him when he's back on the pitch, because he deserves a huge tribute, especially for the months that he's been training hard.
"Zeca has for me been one of the most important players at F.C. Copenhagen for many years, if not the most important. I see him as a fantastic player and a fantastic person, and I am looking forward to his return.
"Of course, he must be given time and space to find his level again, because everyone knows that you don't just return to the pitch at your very best level from day one. But I am sure that he will come back strong and hit his best level again."
FCK take on Viborg at 4pm on Sunday in the third round of this season's Danish Superliga.