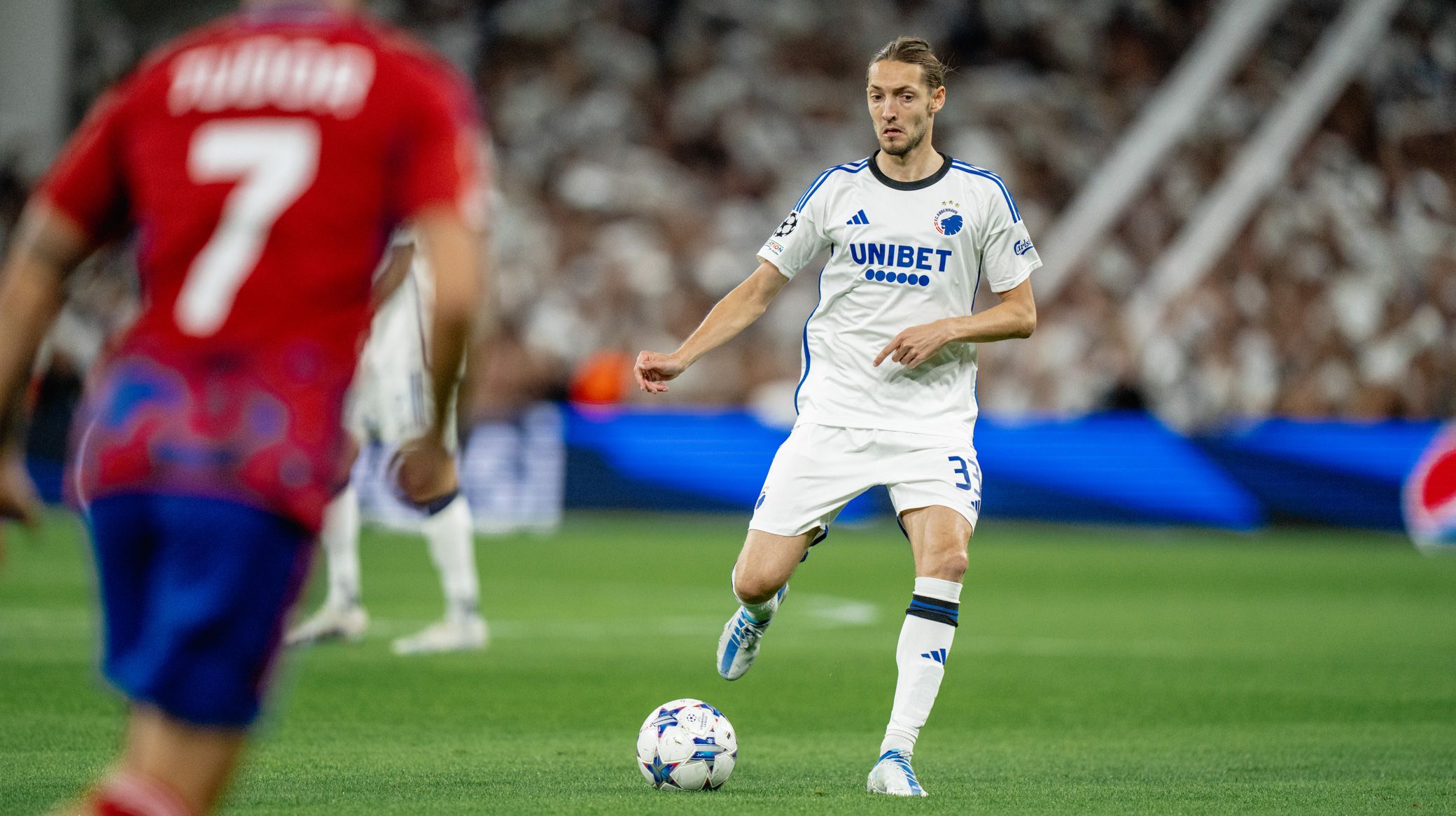 Gaston Szerman, FCK Media
Falk: We're ready for intense autumn
13/09 2023 14:30
Rasmus Falk says he's looking forward to a tough but rewarding autumn as F.C. Copenhagen prepare to return from the international break and dive right back into the action.
The Lions have set the early pace in the Danish Superliga and are competing in the UEFA Champions League and Danish Cup this autumn.
"That's what we want, Champions League matches and also opponents who we will probably face again in the championship round next spring," says Falk.
"So it will be an exciting and intense period, where the whole squad will be important and every man must be ready. We must give our maximum but also have a great time."
Falk, though, is experienced enough to know he just needs to focus on the next game.
"There are many great experiences to come but I am also the type of person who is good at taking it one day at a time," says Falk.
"My goal in the short term is to be as sharp as possible when we meet FC Nordsjælland, so I'm not thinking about Bayern Munich, Manchester United or Galatasaray just yet."
Close-knit team
The 31-year-old midfielder also believes the team is in a good place after the first stage of the season.
"I think we are doing well, we are entering a period now with many tough matches, and based on the conditions we have had before, you have to say that we are something close to perfect in terms of results," says Falk.
"It started with an insanely good pre-season, where we improved compared to last year. We have great width and have an intensity to our work at the training ground that we probably haven't had before in the same way.
"We have a competitive squad that plays at an incredibly high level, which helps to strengthen everyone, and at the same time we have found a good balance in being united as a team."
Room for improvement
However, there is still room for improvement, even if the first part of the season has been a relative success.
"You can always improve," says Falk. "There are many things we would like to add to our game. We want to become even more skilled at being able to close games out earlier, want to be better in our pressing game, and we also want to create even more."
Charge the batteries
Falk was in action on Tuesday afternoon in the training match against Fredericia, but otherwise he has recharged his batteries during the international break.
"I have been to Madrid with my wife and a couple of friends to get away from football for a bit," he says. "Otherwise, there have been a few quieter days at Number 10, but still with good intensity in training on top of the good start to the season. And now we are all looking forward to the coming period."
The first challenge is Nordsjælland away on Saturday.