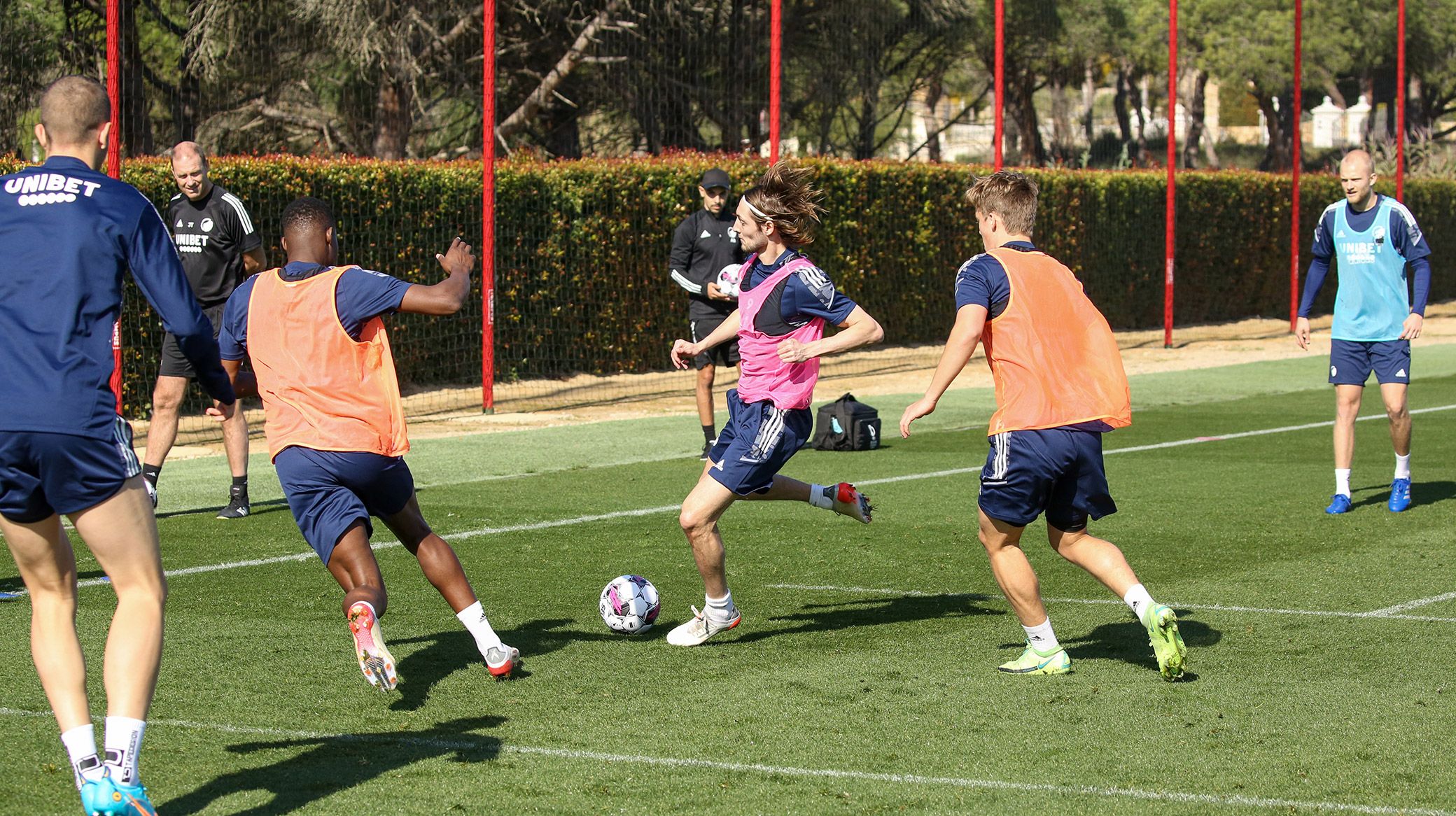 Torkil Fosdal, FCK.DK
Falk: I'm working to be ready for OB
08/02 2022 18:38
Rasmus Falk says he is confident he can play a part in F.C. Copenhagen's second half of the season despite a number of small setbacks during his recovery from injury this winter.
Falk hasn't started for the Lions since August but has been working hard to regain his fitness ahead of the Danish Superliga's return on 20 February when FCK face OB in Parken.
The playmaker managed 45 minutes in a friendly with FC Helsingør before the FCK headed off the Portugal for their training camp.
And Falk is hoping that training with his teammates again means he will soon be ready to return to action.
"There have been some small setbacks during the mid-season break and it has been annoying, but I'm working on it every day and am now putting everything together steadily again," said Falk after Tuesday's training session in Portugal.
"I hope it keeps moving forward, and it's first and foremost about being completely ready on 20 February. Of course I want to be included as much as possible, but my recovery needs to be well planned.
"Right now it's all about being ready when we start playing for points again, so of course for me it's about being in as good a condition as possible."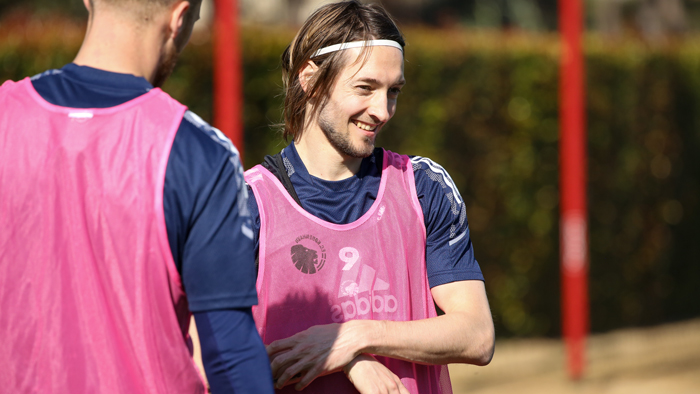 Only three Lions players – Carlos Zeca, Marios Oikonomou and Luther Singh – didn't train with the squad on Tuesday. And Falk says he felt the commitment from the players during the session.
"It was great, there is a real intensity in our training and there is a fantastic framework down here, so things are being worked on," he added.
"It was one of the first full training sessions I have had with some of the new players and it went really, really well.
"Of course there is still a bit to adjust to and the new guys need to be fully immersed in how we play, and how we do things.
"I feel that I just have to get the rhythm back in things, but all in all it's really great."