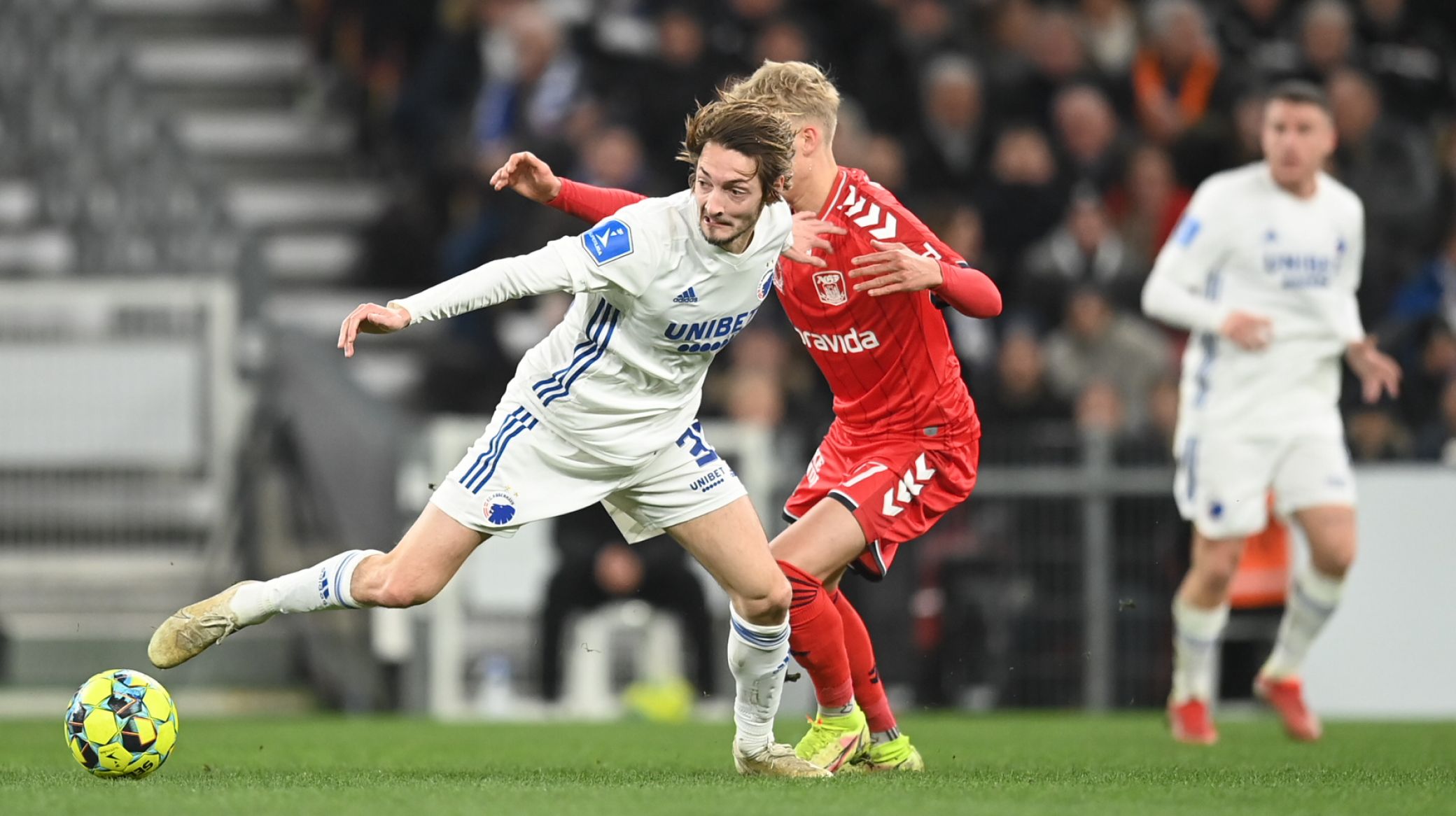 Jan Christensen, Getty Images
Falk: I'm looking forward to getting started again
07/01 2022 18:26
F.C. Copenhagen playmaker Rasmus Falk has recovered from a long injury layoff and is now ready to participate fully in training when sessions get properly underway next week.
The Lions are returning from the winter break this month and Falk, who has played only once since August, says he is looking forward to the season restarting in February.
"It is not often that a winter restart is the most attractive thing for us players, but I am really looking forward to getting started with the others again," says Falk.
"My recovery from injury in the autumn did not go as I had hoped and I was out for a long time. It's always frustrating when you just want to get in there and contribute on the pitch.
"Now, fortunately, I am in full swing again and starting on an equal footing with the others."
Looking forward to an exciting spring
Falk was injured in August against Sivasspor, and the rest of the autumn saw him earn just a 25-minute run-out against AGF on 21 November, before suffering another setback.
But now he is looking forward to an exciting spring, where the Lions are competing both on the domestic and European fronts.
"I really think that the boys and our youngsters who had to take on a lot of responsibility have shown character during a challenging period in the autumn," says Falk.
"There is every opportunity for us to have a wildly exciting spring, where we can win a trophy and compete in some really interesting European matches.
"I really believe that we can reach a very high level and we are just looking forward to getting started."
FCK's first match back after the winter pause will be against OB at 6pm on 20 February in Parken.