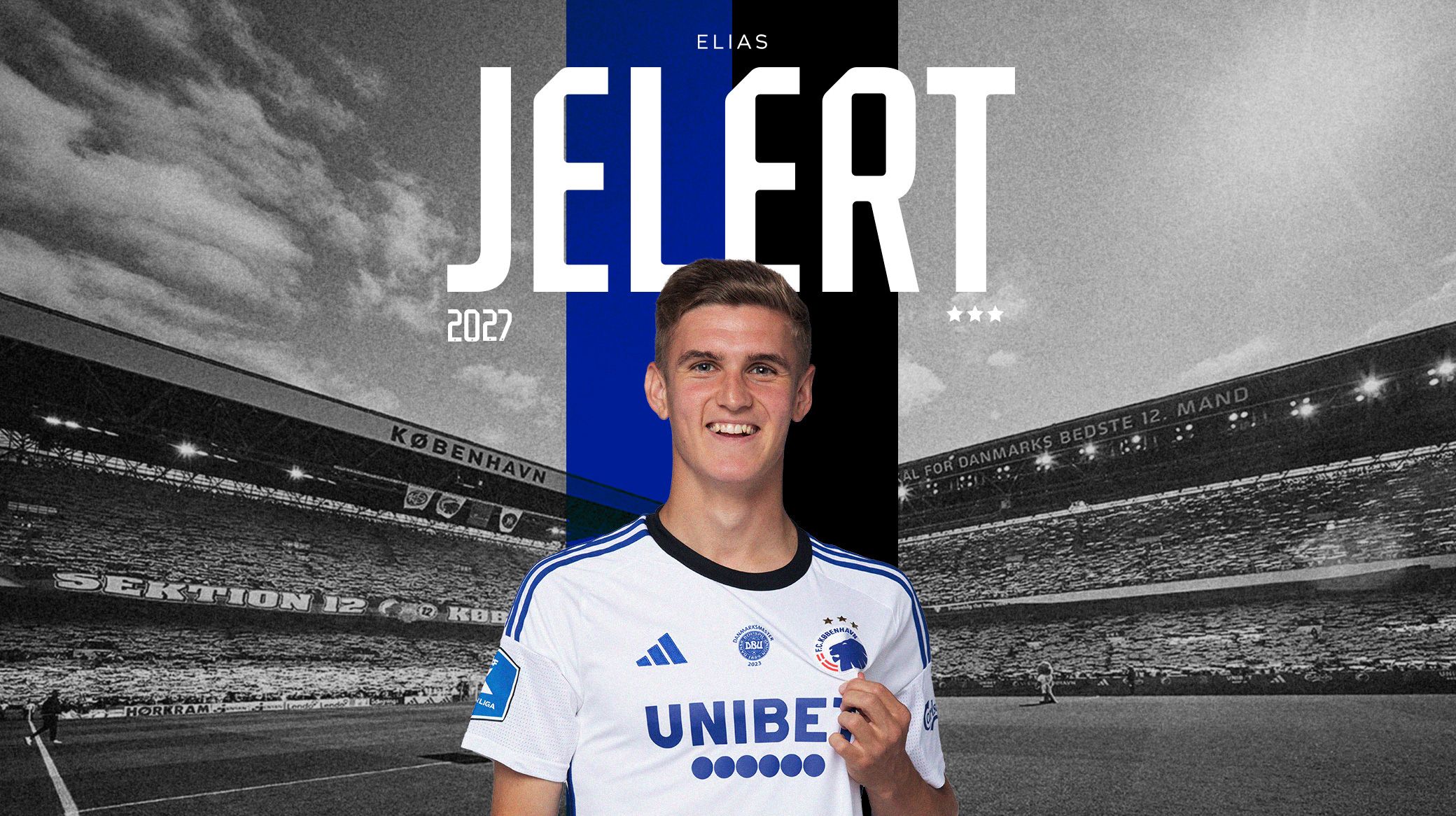 Andreas Højbjerg, FCK.DK
Elias Jelert extends FCK contract
20/07 2023 14:30
F.C. Copenhagen have extended Elias Jelert's contract so that it now runs until the summer of 2027.
Jelert joined F.C. Copenhagen Talent Department as an 11-year-old from Virum-Sorgenfri and has progressed all the way up to the first team, where he made his debut in 2021. Since then, he has played 52 first-team matches for the Lions.
"Elias is a prime example of a player who has come from behind a bit and has become a main player through hard work and seizing the chances he has been given," says FCK sporting director Peter Christiansen.
"He still has huge potential, and he has already established himself as a regular in the Superliga. We believe that he can improve further at FCK, and he has absolutely earned this new agreement."
Head coach Jacob Neestrup is also happy about the new agreement with Jelert.
"Elias is a modern full-back with great offensive skills and a solid defensive base in his game," says Neestrup.
"He plays with great dynamism, and with experience he is also becoming more and more consistent in his performances. He can still develop a lot in FCK in both Superliga football and European matches, so for both parties it is great to have this new agreement."
Jelert himself sees the extension as a natural step in his development in the team.
"I have to take the next steps now and play at a consistently high level," he says.
"I am developing all the time here, and therefore it makes very good sense for me to extend with FCK.
"I love being at the club and I'm not in a hurry to move on from here. It will happen one day if I do well here, so that's the only thing I'm focused on."
Jelert was selected for Denmark's national team in the spring.