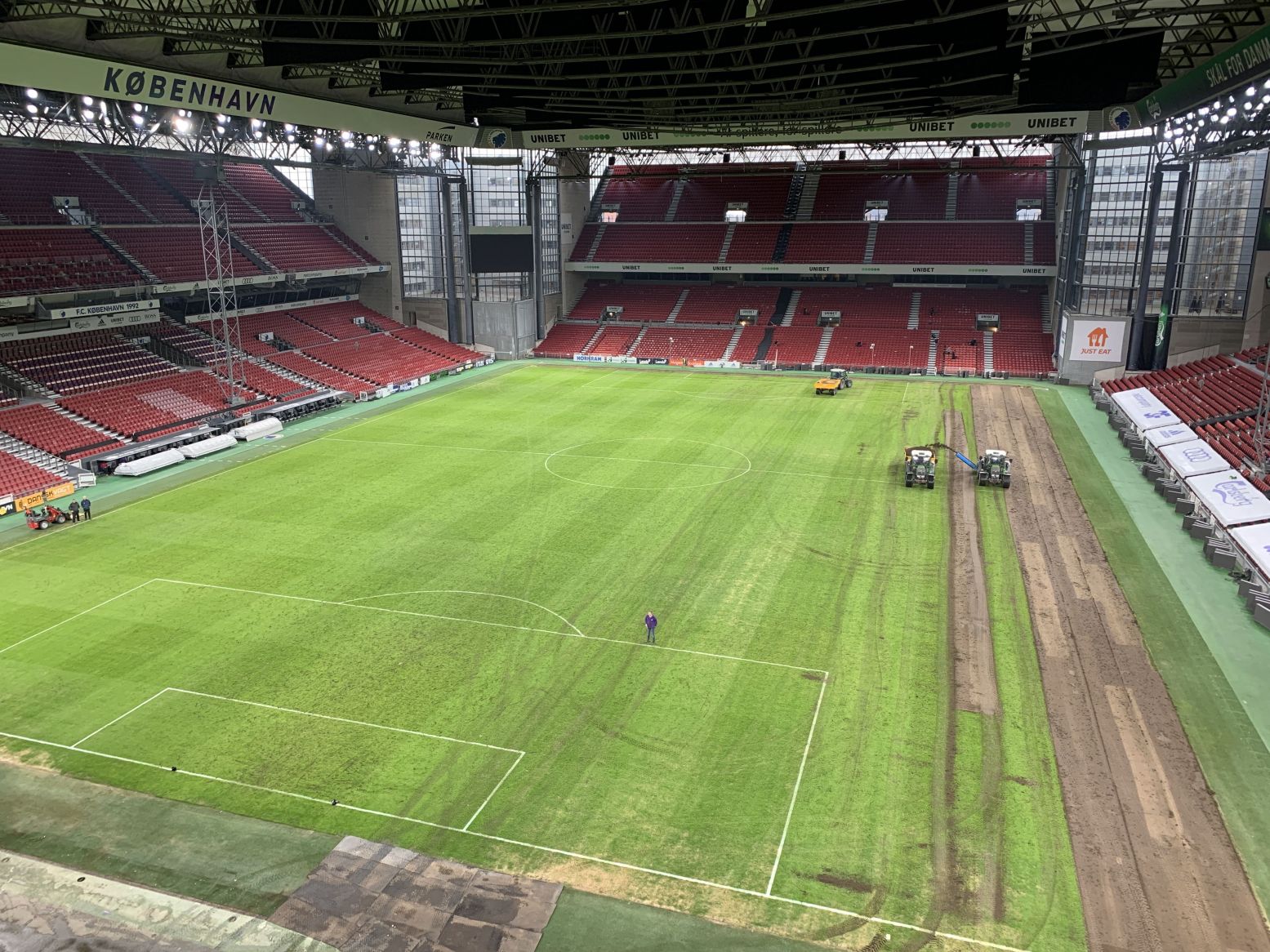 fck.dk
Denmark EURO 2020 games to be played on new hybrid pitch
04/05 2021 12:02
F.C. Copenhagen's home pitch at Parken Stadium will be replaced by a new hybrid surface in time for the final two games of the 3F Superliga season and the European Championships.
Denmark will play all three of their EURO 2020 Group B games at Parken, but not before FCK complete their domestic season.
After housing Copenhagen Medical's Covid-19 test centre during the winter – in which the retractable Parken roof made the pitch the perfect place to safely conduct coronavirus tests – the turf will now be replaced by a hybrid field from Italy.
Work on replacing the grass began on Tuesday morning, the day after FCK's 3-2 win over AGF in which over 10,300 spectators watched safely from the stands.
The construction of the new pitch is expected to be completed before the weekend, after which it will settle in order to be ready for the derby against Brøndby on Sunday, 16 May.
Denmark's first game of the European Championships is against Finland on 12 June. This summer Parken will host three group games, as well as a last-16 tie.