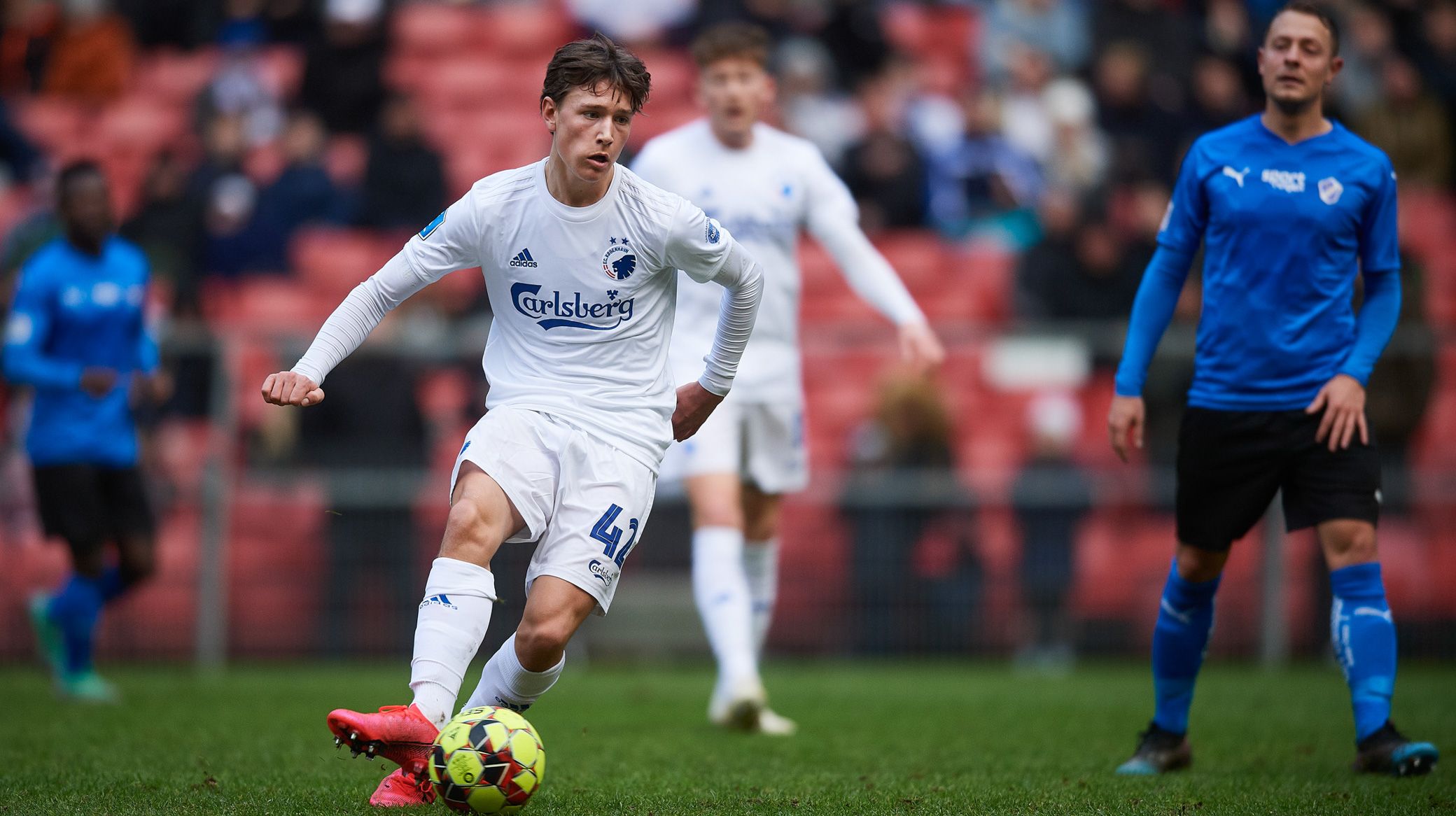 Lars Rønbøg, Getty Images
DBU Talent License: FCK assessed highly once again
13/05 2020 16:26
F.C. Copenhagen have once again been assessed highly in the DBU's club licensing system.
The Talent Licence assesses club efforts in seven main areas to create an annual score for the development of players.
FC Nordsjælland have, for the first time ever, received a maximum score of 5 stars for this year.
Top 5 ratings:
FC Nordsjælland, 5 stars, overall score 90.89
F.C. Copenhagen, 4.5 stars, overall score 89.68
FC Midtjylland, 4.5 stars, overall score 85.98
Brøndby IF, 4.5 stars, overall score 81.34
OB, 4 stars, overall score 74.31
FCK's score is a welcome recognition of the many years of strategic work the club has implemented into our Talent department. Our goal to develop talent and produce in-house players for the first team never stops.
FCK partner clubs after licensed
Furthermore, we are very pleased that five of our partner clubs - Greve Football, GVI, BSV, Sundby BK and BK Skjold - are among the seven new clubs licensed during the 2020/21 season.
Before this, our partner clubs Holbæk BI and Hørsholm-Usserød Idrætsklub have the license, so now we have seven partner clubs among the total 47 licensed clubs.
Congratulations to the clubs
We would like to congratulate the local leaders and coaches who have done a great job to further develop children's and youth football in their clubs, so that they have now obtained the coveted DBU license.
It is also a welcome recognition of the day-to-day work that our 'Football in the City' (Bold i Byen) consultants perform with the partner clubs together with local leaders and coaches to develop good children's and youth environments and training cultures.
We are all looking forward to the resumption of all activities to the fullest extent when the coronavirus crisis is over and the health authorities give permission to do so.