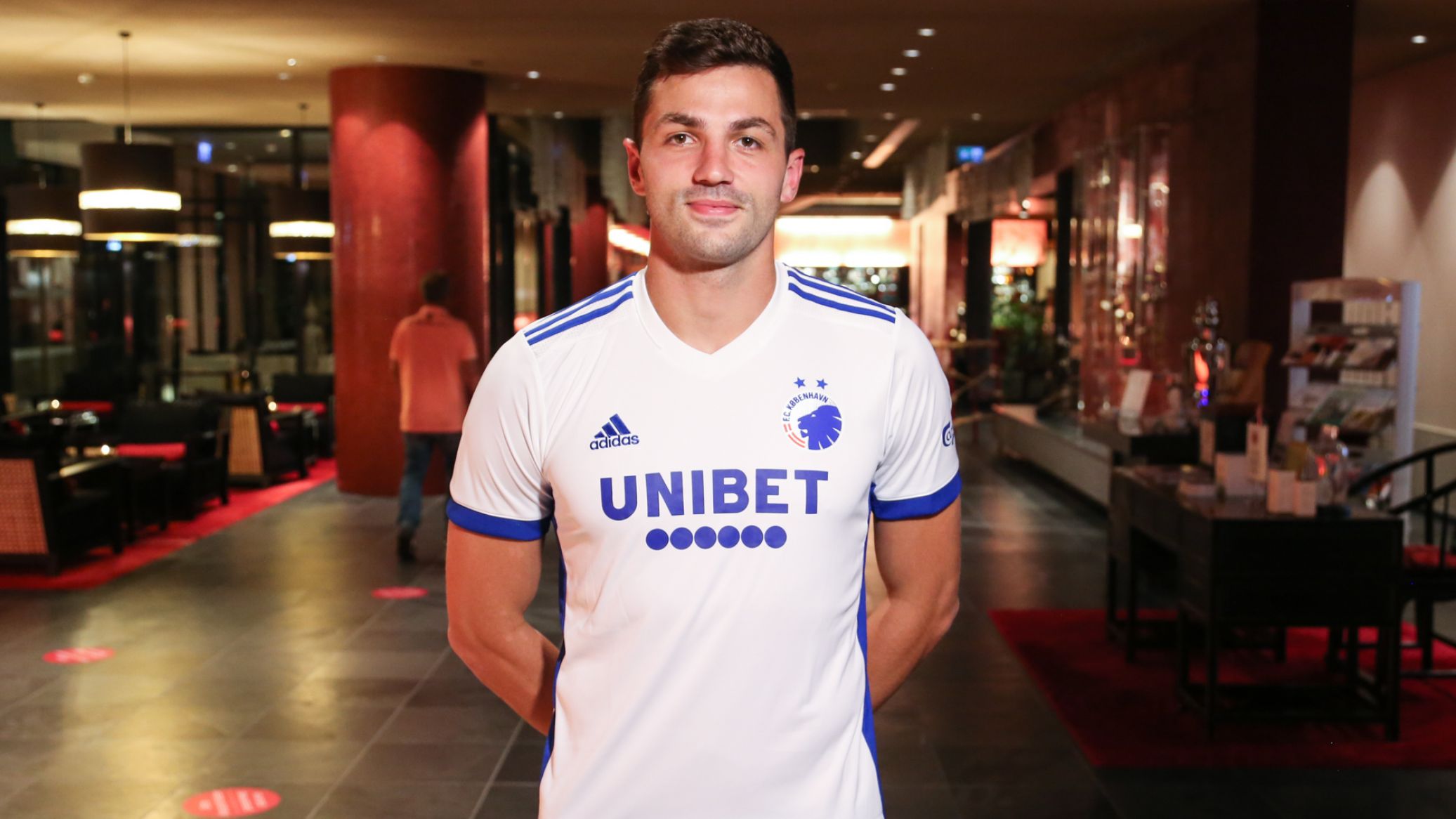 Torkil Fosdal, FCK.DK
David Khocholava signs for F.C. Copenhagen
06/07 2021 08:30
F.C. Copenhagen have signed David Khocholava on a four-year deal from Shakhtar Donetsk, where the Georgian international has played for the past four seasons.
 
The 28-year-old central defender has experience in both Champions League and Europa League, on top of his 28 international appearances for Georgia.
 
In 2020, Khocholava was part of the Shakhtar Donetsk team that reached the Europa League semi-finals, and last season he played in the Champions League group stage for the Ukrainian club.
 
Peter Christiansen: Now the timing is right
"We are happy to strengthen our team with David, who has been on our radar for a while, and he will bring some of the qualities we need," says FCK sports director Peter Christiansen.
"We have built a relationship over a long period of time, and now the timing is right for all parties. We are very pleased that we have succeeded in bringing David to Copenhagen, where we expect him to be a key player."
>> Watch: David Khocholava highlights
Credit to the scouting department
Christiansen also gave credit to FCK's scouting department for the signing.
 
"Our scouting department has followed him for a very long time, and when we decided to consolidate ourselves in this position, they immediately presented him as a top candidate," he adds.
"He has international experience and quality, and a great power in his duelling game. He is very strong in the air and also has really good quality in his passing game.
"We are really looking forward to seeing him in the FCK jersey on the pitch with his new teammates."
 
Khocholava: An obvious option for me
Khocholava has been aware of the interest from F.C. Copenhagen for a long time, and he has a good knowledge of the club.
 
"I am really happy that this transfer has finally been possible," he says.
"F.C. Copenhagen is a big club with a really fine history, also in Europe. I have known about their interest for a long time, and although there was also interest from other clubs, I have always seen FCK as an obvious option for me, if all parties could agree.
"Therefore, I have followed a bit of how the team has done, and I know that there is great quality among my new teammates. Now I look forward to meeting everyone in and around the team and to learn more about the style of play."
 
Thorup: Strong physical presence and good speed
For FCK head coach Jess Thorup, Khocholava is an important addition to the squad.
 
"We will get a central defender with a strong physical presence, who also has a good speed," Thorup says.
"We play with a very offensive mindset, so we need defensive players who are strong in one-v-one situations and can take on big responsibility.
"Also, our central defenders must be able to bring the ball forward, and we believe David has these qualities. He has previously played in central midfield, so he has the technical skills.
"We look forward to working with him, so he can adapt to our way of doing things."
 
David Khocholava
Born: 8 February 1993
Position: Defender
International appaeanracnes: 28 caps for Georgia
Previous clubs: Dinamo Tblisi, Kolketi Poti, Shukura, Chornomorets, Shakhtar Donetsk