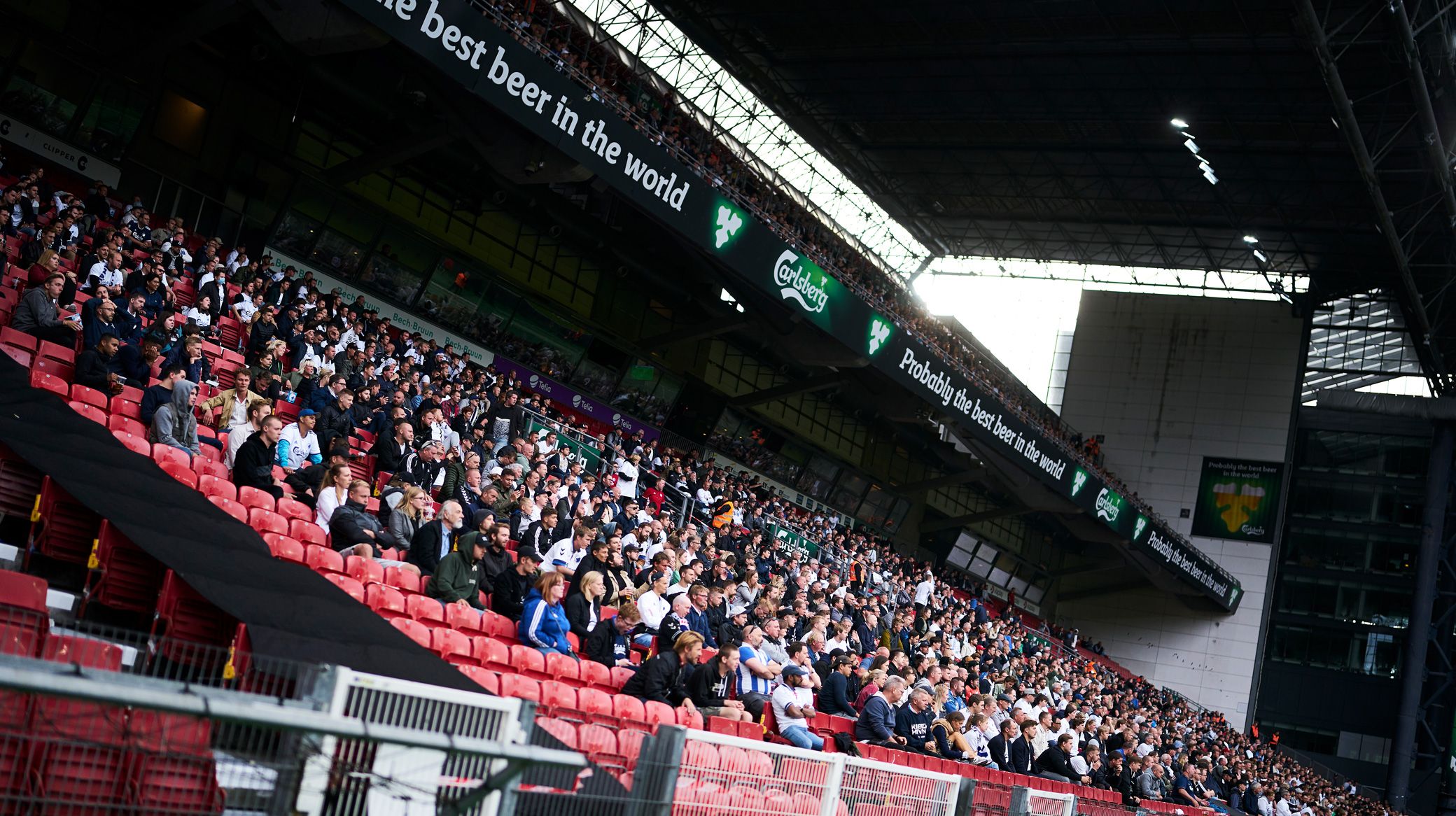 Lars Rønbøg, Getty Images
Danish football fans back in stadiums by 21 April
16/04 2021 11:23
Denmark's parliament has agreed to reopen stadiums to spectators in the 3F Superliga from 21 April under the 'Superliga Scheme'.
The decision allows clubs to welcome a maximum 500 people per block of seats in stadiums in Danish football's top division this spring.
"It's great news. We have been working on this for months, and we also owe it to the politicians to give us credit for showing us confidence, and to reward the seriousness with which Danish football has taken up this challenge," says FCK director, Lars Bo Jeppesen.
"We are really looking forward to having fans back in Parken. We've missed them too much, and without fans in the stadium football doesn't make sense. Therefore, this is a very big and important step for us that we can now start working towards filling Parken again. We will get on with the task as thoroughly as we have always done and the goal is to show that we can lift the bar and work towards the possibility of opening up more capacity soon."
The government's decision means that there could be spectators in Parken for FCK's last three home games of the season against AGF, Brøndby and FC Midtjylland.