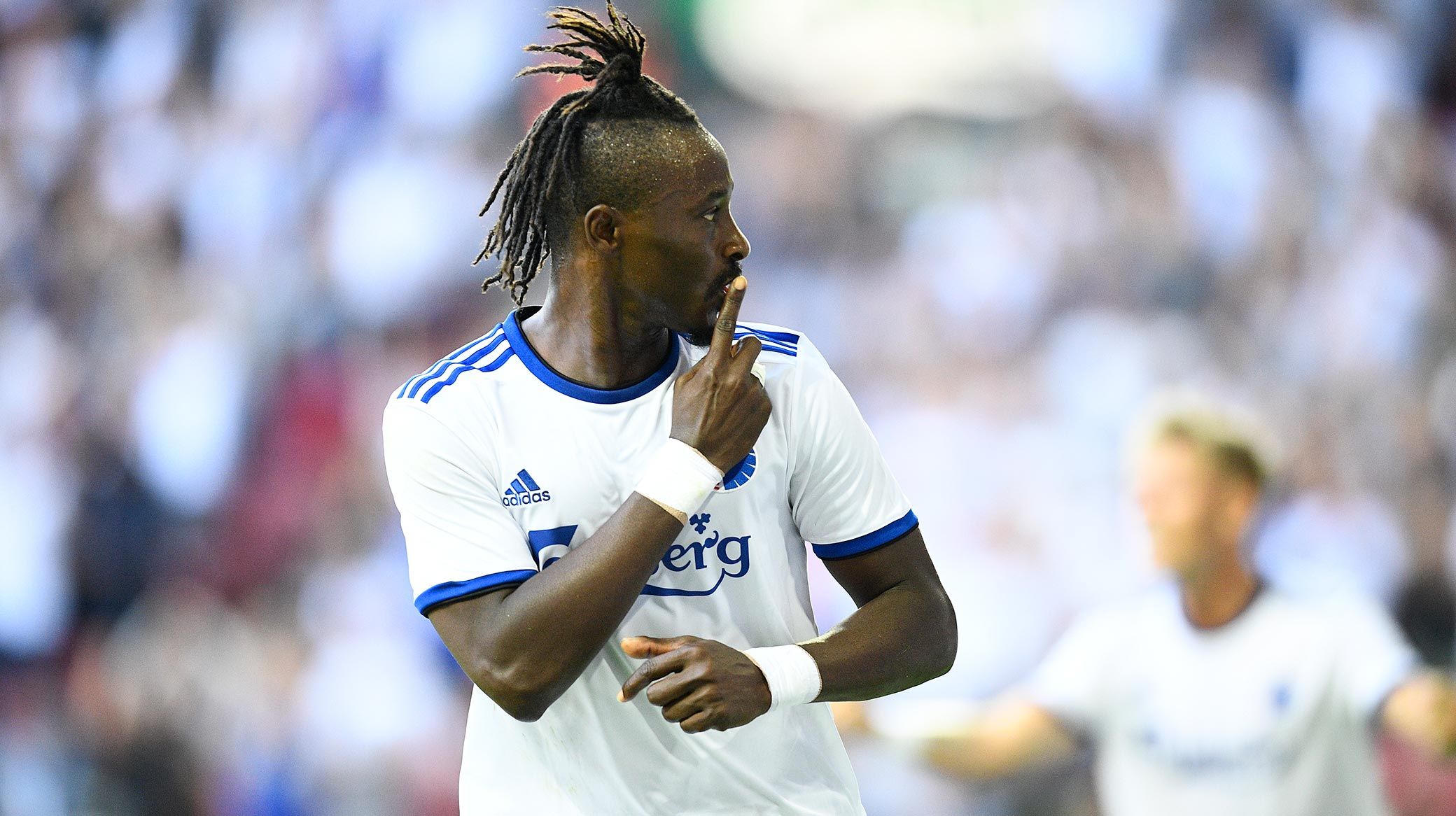 Jan Christensen, Getty Images
Dame N'Doye goals: FCK star breaks Superliga record
15/03 2019 10:43
FC Copenhagen striker Dame N'Doye broke the record for the most goals scored by a foreign player in the Danish Superliga last week.
N'Doye's goal against NC Nordsjælland on Sunday brought his Superliga tally to 73.
That moves his above FCK legend Todi Jónsson!
And N'Doye is also on his way to 100 career goals for the Lions.
Across all competitions, N'Doye has scored 98 goals for FC Copenhagen.
But he insists he is not thinking about the magic 100.
"I was told after the match on Sunday that I had taken the Superliga record," N'Doye told FCK.dk.
"I didn't really know about it, and I didn't realise I took the record from another FCK player!
"But it's fun and a good thing.
>> Buy FC Copenhagen tickets today
"I'm also not thinking about the 100 goals. My focus is solely on winning our matches and regaining the title.
"Everyone in the club wants to win the championship again, so that means a lot."
N'Doye has scored 14 goals in the Superliga this season - and managed two in the Europa League group stage.
"Of course I will be happy if I reach the 100 goals, but it is not my priority," N'Doye added.
"The victories are first priority and if the team plays well, the chances of me scoring is greater!"