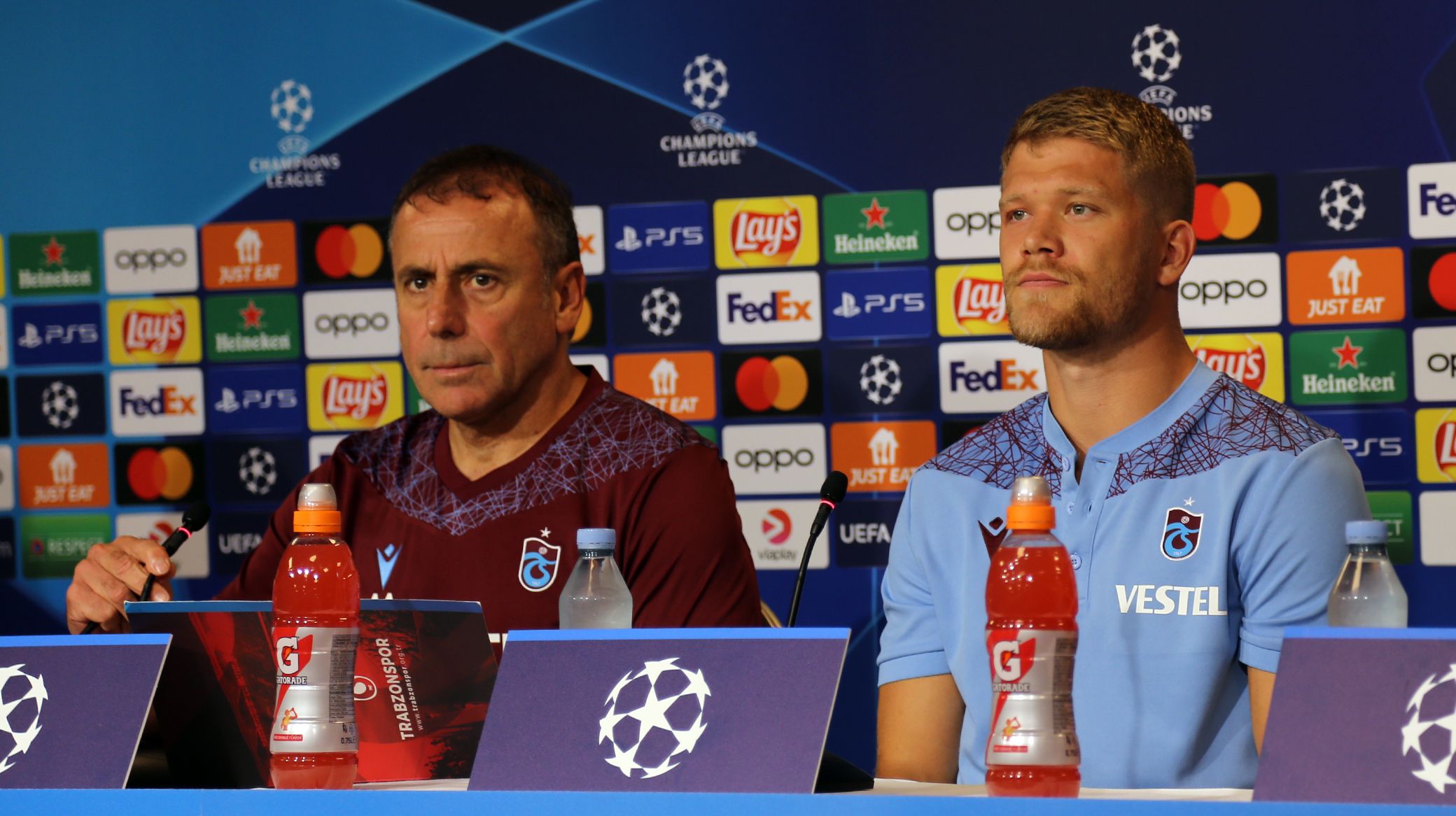 Torkil Fosdal, FCK.DK
Cornelius: Always special to play in Parken
16/08 2022 11:16
Former F.C. Copenhagen striker Andreas Cornelius will once again face the Lions in Parken when he runs out for Trabzonspor in tonight's UEFA Champions League playoff first leg.
Cornelius enjoyed two stints at FCK and joined Trabzonspor last year after a spell in Italy.
The Denmark international twice played against FCK in the 2018/19 season, once for Atalanta and then while he was on loan at Bordeaux.
He said: "It's always special to return as an opponent here in Parken.
"I've experienced it several times, but it's just as before. I've gone the wrong way and have had to find the away team's dressing room.
"I have played here for so many years that I feel at home here, and I feel comfortable regardless of whether I come as an opponent or not.
"We're happy to bear the tag of favourites and we need to progress over two games, but anything can happen. I expect two difficult games and I know that FCK can reach a higher level than they have shown in the Superliga so far.
"I've been really looking forward to the game, it's a special experience for me. I played here from the age of 12 until I was 24, apart from a short spell at Cardiff, and I've won a lot and experienced a lot with the club so it is special.
"I don't expect to be booed on Tuesday either, but instead the fans will welcome me and that we'll have a great match. We'll have to see how it ends. I'll probably celebrate if I score, but I won't mock the fans or soak it up, but of course I'll be celebrating with my teammates."
Trabzonspor manager Abdullah Avci added: "We meet a team with proud European traditions on Tuesday, who have played in Europe for 22 seasons in a row and been reached many group stages.
"We have analysed them thoroughly and know that we are facing a young team who play 4-3-3, with high pressure and with a lot of speed, and who are dangerous at set pieces. Their fans create a good atmosphere in the stadium.
"But we have started the season well, we have won the Super Cup in Turkey and kept a clean sheet in our first three games. So we are ready, both physically and mentally."
FCK vs Trabzonspor kicks off at 9pm on Tuesday. You can still buy F.C. Copenhagen tickets for the home section of the stadium online. Away supporters must buy their tickets through Trabzonspor. Any away supporters in the home sections of the stadium may be refused entry or asked to leave.