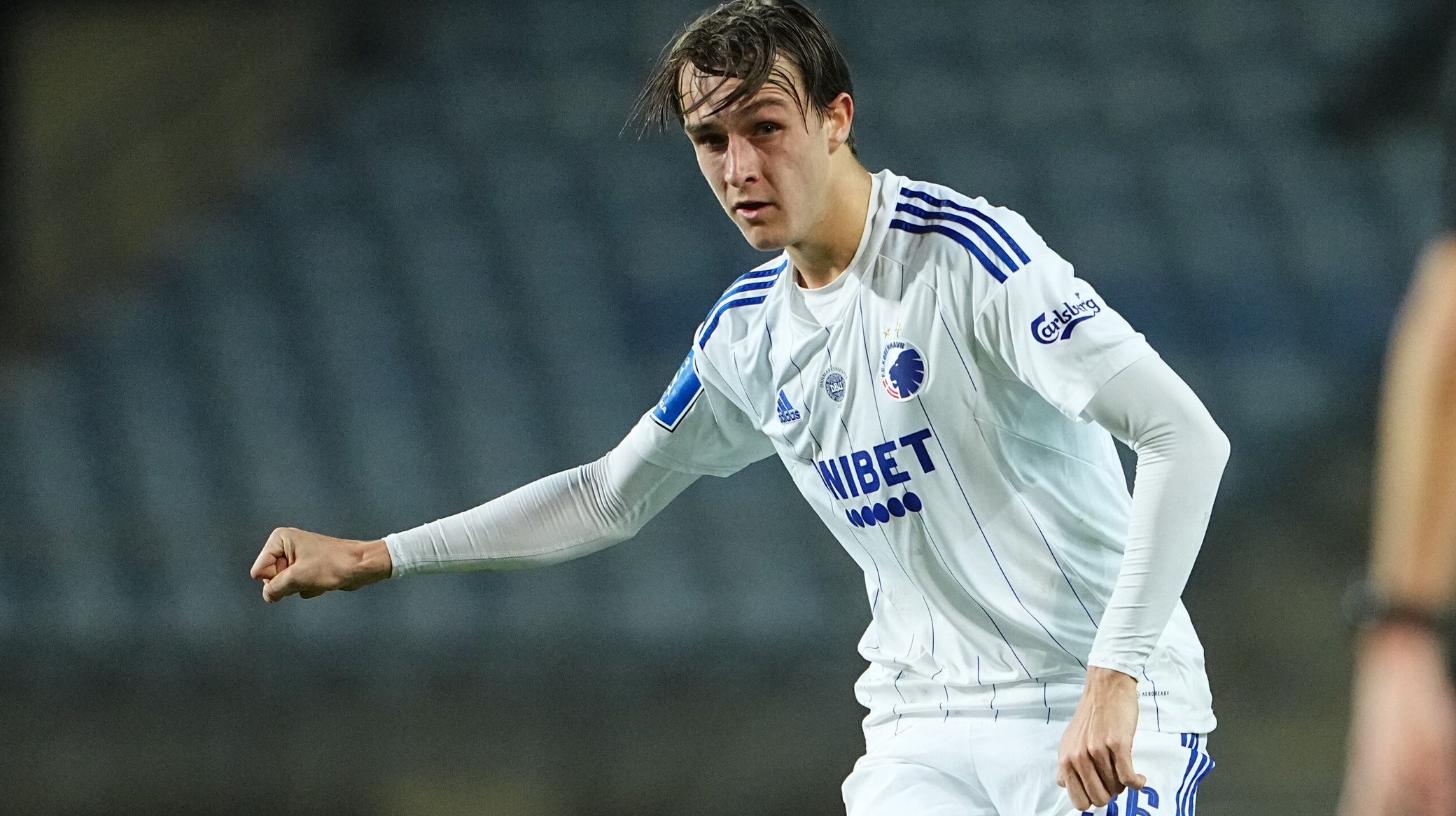 Lars Rønbøg, FrontzoneSport
Clem looking forward to Solbakken clash
07/02 2023 14:56
William Clem says he's looking forward to facing close friend Markus Solbakken when the pair take the field in tonight's friendly between F.C. Copenhagen and Viking.
FCK's Clem and Viking midfielder Solbakken go back years, to when they used to play together when his father, Ståle Solbakken, was managed in the Danish capital.
"We are very close and have been for most of my life, so [the Solbakkens] are family that means a lot to me," says Clem.
"My older brother played on a team with Markus a long time ago, and we just became really close. I'm also really close to Markus' little sister, who still lives in Copenhagen and goes to high school here. We look up to them a lot.
"We've done a lot of fun things together over the years and gone on holidays together and traveled around the world to see FCK, for example. We were at the Nou Camp in Barcelona when we played there in 2010 and we were at Stamford Bridge when we faced Chelsea in the last-16. But the families have also been on normal holidays together, so it's been great. There have been a lot of good experiences and we enjoy each other's company.
"It's actually the first time I'm going to play a match against Markus, because he's a few years older than me, so we haven't met in our youth. So it's going to be a bit special, but it will also be fun.
"I haven't spoken to him before tomorrow so I don't know what their plans are and if he's playing, but I saw he played their first game down here [in Portugal].
"He's a central midfielder like myself, he's a technically skilled player who is good on the ball and wants to have it and control the game, so maybe we remind ourselves of each other a bit. We'll have to see if he can live up to that tomorrow, and who gets the bragging rights."
Stream FCK vs Viking
You can watch F.C. Copenhagen vs Viking live tonight at 8pm Danish time here at fck.dk, so long as you have an IP address in Denmark.