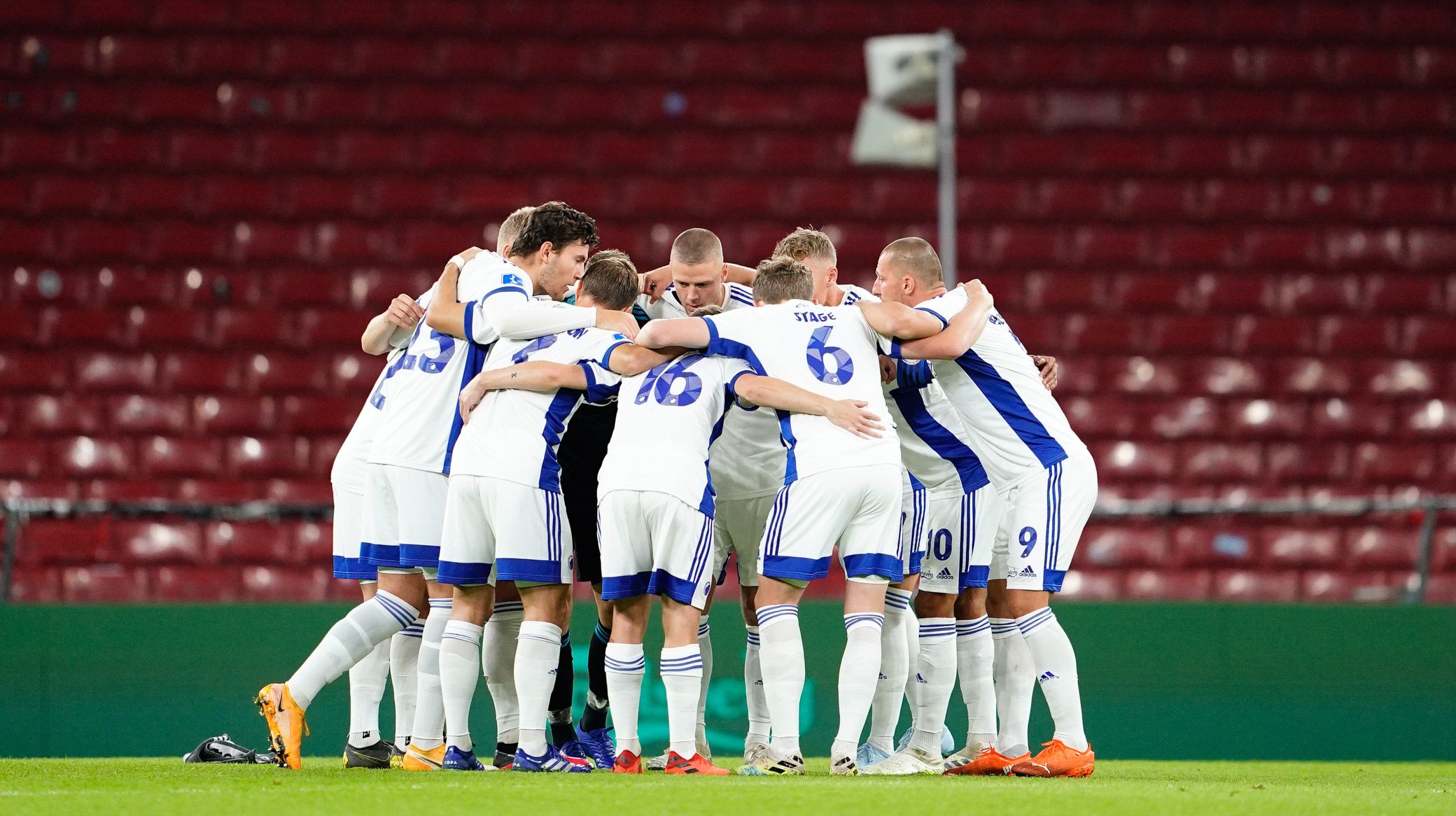 Lars Rønbøg, Getty Images
Captain Zeca explains emotional team talk 
29/10 2020 19:19
F.C. Copenhagen captain Carlos Zeca gathered the entire team in a circle on the field after the final whistle of Sunday's 1-0 win at AGF.
And there was a good reason for that, as Zeca himself explains.
"It was a good team effort on Sunday, where the most important thing was that we again appeared as a unit and took three points," he said.
"I didn't mean for my little speech to the team after the match to have that attention. But now I may as well explain what it was about now that people have seen the video.
Two different families
"It was just a special moment for me that I wanted to share it with the boys. I could see in them that they understood the message - that we are a family that grows up together and sticks together. And for me personally, it's really fitting."
Zeca has had to stay in Denmark during the coronavirus crisis, while his family have been elsewhere on the continent.
"My team-mates know that I am far away from my real family. And that's why the boys are my family when I'm here in Copenhagen," he said.
"I spend a lot more time with them than with my real family. And because Sunday was my youngest daughter's birthday, we had to win for both 'families'. That was just what I said to them after the match.
"And that's why I was extra happy with the victory."
Must show unity again next Sunday
After a difficult start to the season, the victory over AGF gave FCK three much-needed points in the 3F Superliga. And the focus now is on picking up from heading into the autumn.
"In times of adversity it's all about helping each other and standing together," Zeca added.
"And people are working together and trying to do better in every single training session, and in every single match. Now we have to show that unity again on Sunday against Lyngby.
"I've said it before - and that's no excuse - but it's really weird to play without spectators in Parken Stadium. We miss the fans so much and I know of course they miss us too. But unfortunately these are the conditions at the moment, and now we have to focus on maintaining momentum and keep winning."
FCK host Lyngby on Sunday at 16:00 CET. The match will be broadcast live on Canal 9 or Dplay / Eurosport Player.