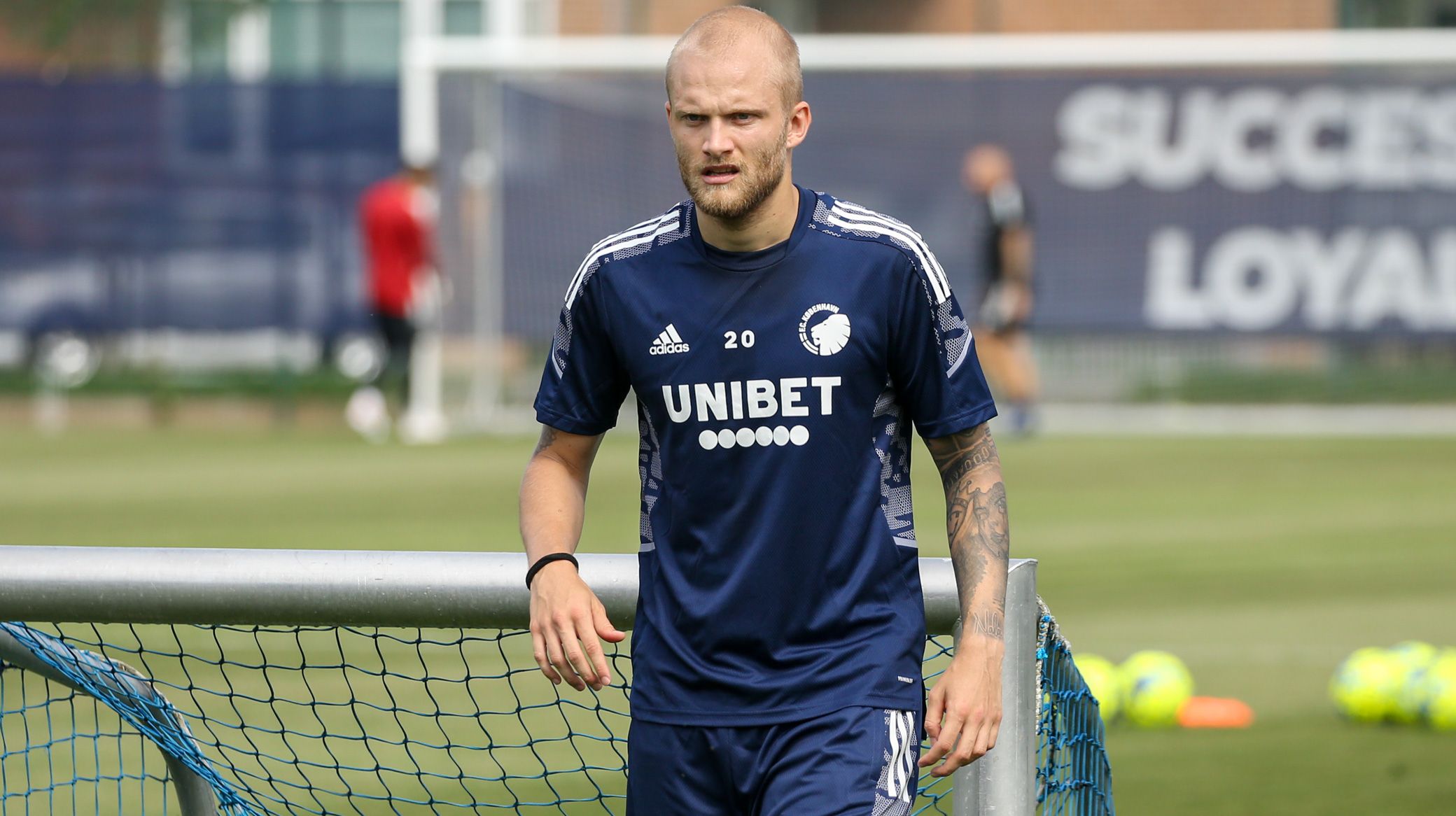 Torkil Fosdal, FCK.DK
Boilesen: We're ready for intense fixture schedule
09/09 2021 15:03
F.C. Copenhagen defender Nicolai Boilesen says the Lions are ready to take on six matches in the space of 18 days when FCK get back to businesses following the international break on Sunday.
September features three Superliga matches, two games in the UEFA Europa Conference League and a Sydbank Cup clash with Nykøbing FC.
The schedule was expected as soon as FCK qualified for the Conference League group stage. And Boilesen is confident the team can handle the pressures of regular Thursday-Sunday football.
"We have had a good start to the season where we have looked good. We have scored a lot of goals, played entertaining football and at the same time done well defensively," he said.
"We have dominated matches. The spirit that has been built up over a longer period of time is something I hope we can continue in this next period. It will be a fun period where we have the opportunity to build on the good relationships between us as players."
Four away games in September
FCK kick off the month with a trip to Randers on Sunday. The East Jutland club have got off to a stellar start to the season and sit third in the Superliga.
"I think Randers have been one of the best teams in the league for a long time," said Boilesen . "We had a lot of problems with them last season.
"They look stable and structured, which works well for them. However, our focus is on ourselves and the things we have to do to win the game."
Increased away allocation for FCK fans
The club can confirm that there is an increased away allocation for FCK fans on Sunday, with more than 1500 tickets now available. Supporters can buy tickets for the game, which kicks off on 12 September at 4pm, here.
And remember to bring your Away Card if you do buy tickets!