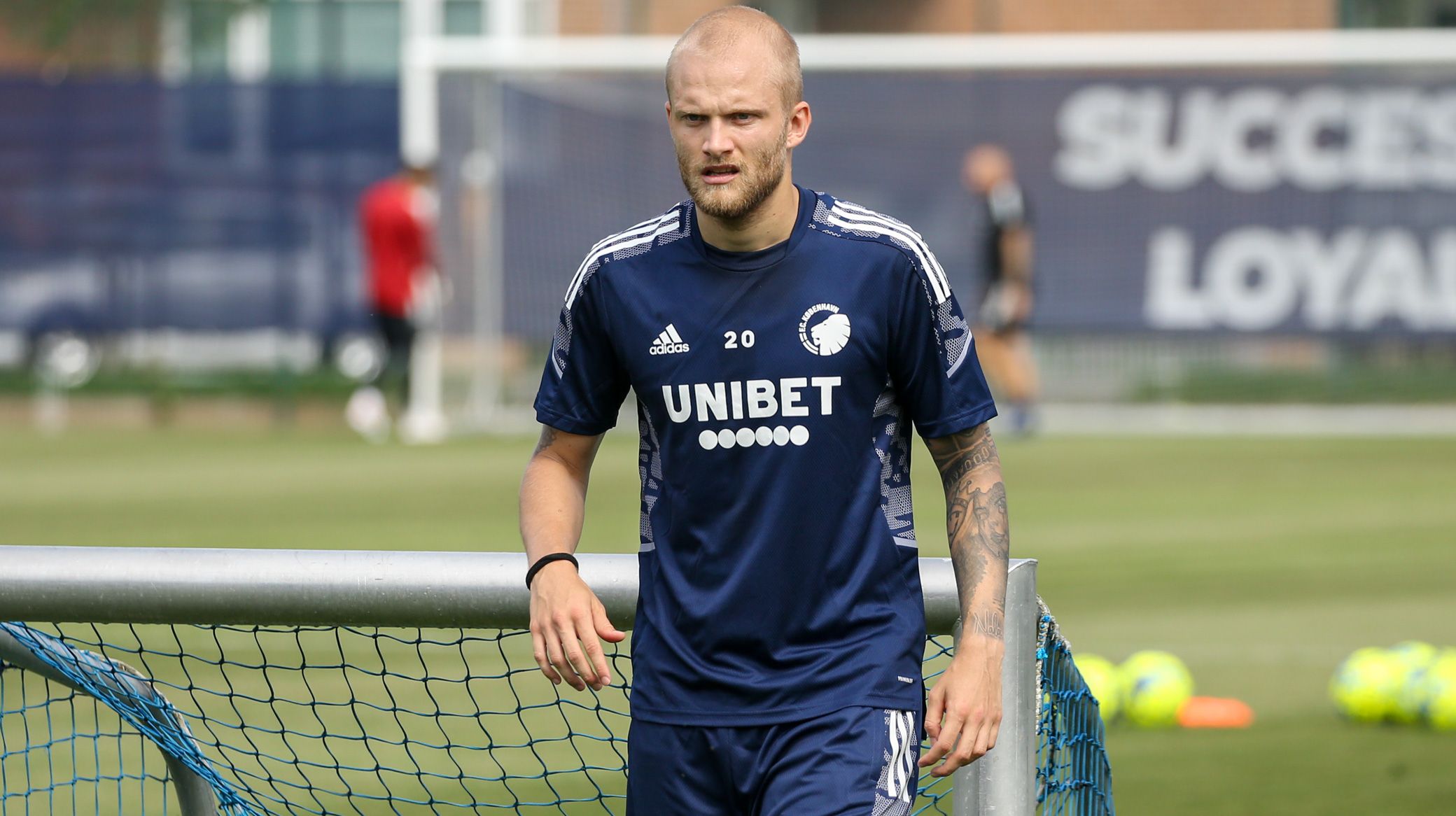 Torkil Fosdal, FCK.DK
Boilesen: A rollercoaster few weeks
15/07 2021 09:13
F.C. Copenhagen's Nicolai Boilesen was back at the training ground on Wednesday after taking a short holiday following his stint with the Denmark squad at Euro 2020.
Boilesen featured in the 4-0 win over Wales last month as Denmark progressed to as far as the semi-finals, before exiting at the hands of England.
Back at Number 10, Boilesen said: "I came home Thursday night and am back here Wednesday morning, so what's that… just five days? But it was nice to come home and see my daughter and family that I have not seen in 40 days.
"It has been hard to be away from loved ones for so long, which is much worse than not having had a proper holiday, so it's really nice to be back.
"My basic form is not completely gone, because we trained every day during the European Championships, but of course my match fitness is not there. My most recent full game was against Bosnia the week before the European Championships started, which is almost six weeks ago, but hopefully we get match form and rhythm in place.
"It has been a huge rollercoaster of emotions and experiences, but it is something I will take with me for a long time.
"In addition to being isolated in that way for 40 days, where you weren't allowed to anyone else (bar the squad), there was the incident with Christian (Eriksen) in the first match. But we came together as a team, helped by the support across Denmark. Even though we have not been allowed to see very many people, we have been able to feel that emotion.
"When we got to and from training, to and from the stadium, to and from airports, we were hailed as if we had already won the European Championship. We reached as far as the semi-finals and only lost out at the last minute. It really was a rollercoaster, but it's something I want to take with me for a long time."
Ready for the new season
Despite the isolation and focus on the national team, Boile has still been able to follow a little of his team-mates' preparations for the new club season.
"Yes, I have seen all the training matches, because fortunately they have been streamed live on Facebook, and the games have matched the times in relation to our programme, so it has been perfect. I have tried to follow as much as possible," he said.
"Some things have looked better than others, but it's pre-season, where you first and foremost focus on the physical and tactical aspects, and it is mostly in training that you really get going.
"Of course, our plans must also be implemented in matches, but there have also been many newcomers to the team. My overall impression is that everyone has given it their all and seem to be in really good shape, and that is a good starting point."
Record season ticket sales
The club also confirmed this week that a record 16,000 season tickets and subscriptions have been bought for the new campaign.
And Boile for one is impressed by the commitment the fans have shown to the club.
"I have heard that we have now passed 16,000 season ticket holders, and that is crazy," he said. "Coronavirus has of course put a dampener on everything for a long time, but everyone knows how the support can push a team forward.
"We saw that with the national team, and we also saw it in the last matches of the spring with the huge support we got from our fans.
"There was a great atmosphere in Parken and it was something we had missed for a very long time, and which definitely helped us secure those victories.
"I'm really looking forward to seeing everyone again on Sunday."